Party Attendance and Timing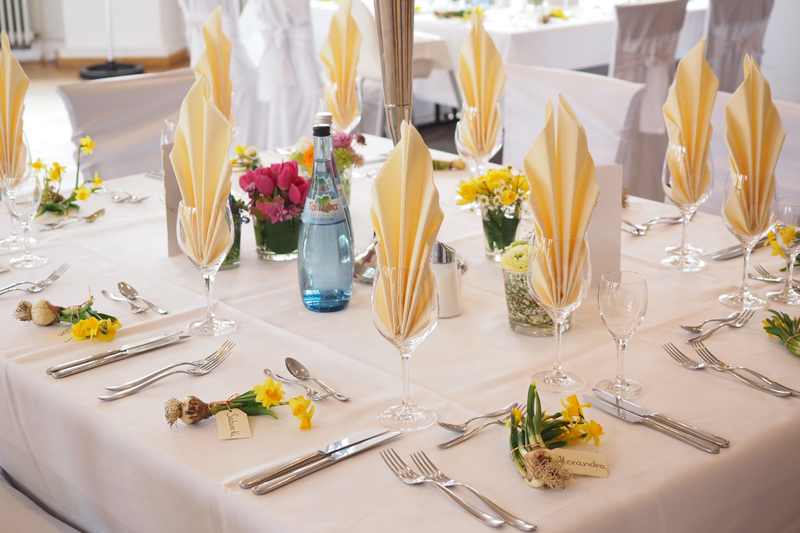 When invited to any soiree, always take into account the RSVP. Whether it's your neighborhood bar-b-que, in-laws for dinner, drinks with the girls or dinner at a friend's home, arriving on time, being late or not coming at all needs to be conveyed to the host/ess. Someone who believed you were important enough to include took the initiative and invited you. Now you must act. The ball is in your court and failing to reply only makes you look bad.

First of all consider the host. The host thought you were important enough to be invited to an event. Are you too important to not respond? Who are you? Is your schedule so busy that you can't return the kindness by responding? Are you that important? The answer to these questions are no. You, as the person in possession of class and self-respect are not that important, the people who invited you, however, are very important.

When you respond in the affirmative stick to it. Put it in your calendar. Give yourself a reminder and follow through. Pre-plan if necessary. Would you no-show your job? Do you like your boss and job better than your friend? Who's more important to keep? Finally, ask yourself this: Who are you giving more respect to? Your family and friends or your boss and co-workers?

The casual invite is more of an open invitation. You should still respond because, again, you were invited. The person who wants you around is important. Remember, they took the time to reach out to you.

Punctuality – be there if you say you will. Accountability is key. Someone who says they will be at an event and arrives horribly late is showing they are inconsiderate of other people's time. There's nothing fashionable about being late. If an event begins at 7:00 be there by 7:30. If you are going to be later than that show adequate courtesy and inform your host.

If they're your friend, however, offer to arrive early and give some help. Getting to a party early and helping with the little extras like lighting candles, unloading the dishwasher, setting out glasses or perfecting a drink by doing a little taste-testing is the perfect way to get a party going. It's also what friends do.

Finally there's the no show, which in all honesty makes you so very lame!! You said you'd be there and you didn't show. You didn't call. You didn't even bother to follow up by recognizing your lack of sophistication. Acknowledge your lack of class and accountability. Apologize. And don't wait. Since you weren't there, you don't know if they waited. You don't know if they worried. And you're unsure if they never really expected you to show in the first place because you are known as the rude one who people just keep inviting because they feel sorry for you. Assume you ruined the party and apologize for goodness sake. Don't be called out. Eventually you won't be called at all.





Related Articles
Editor's Picks Articles
Top Ten Articles
Previous Features
Site Map





Content copyright © 2022 by Lisa Plancich. All rights reserved.
This content was written by Lisa Plancich. If you wish to use this content in any manner, you need written permission. Contact Lisa Plancich for details.