Creating Believable Characters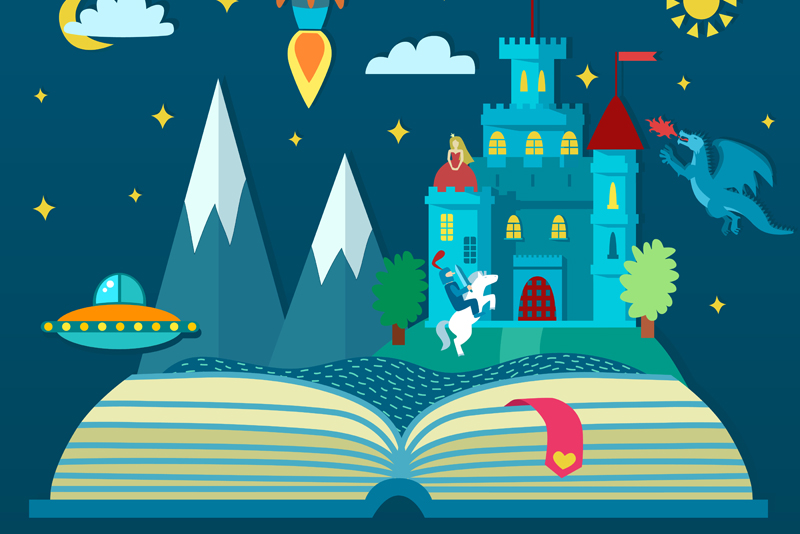 There's so much to fit in your 32-page picture book or your young adult novel that it's hard to find the space to say everything you want to say about your main and supporting characters. The trick is to have a backstory that provides you with a guideline for how your character looks and acts. These details are just for you but they will influence what you write on the page and how your readers perceive your finished characters.

Let's face it, think about what would happen if you had to explain your entire life history to your colleague or friend every time something unusual happened at work. We all know people who give too many details when telling a story. We shift in our chairs uneasily as they are talking hoping that they will cut to the chase soon. Don't make this mistake in your storytelling! Keep your prose lively and vital by giving the important details and putting the rest in your backstory.

So just how do you develop a character study? Here are some of the components you may want to include in your study. I'm sure you'll think of others as well.

Choosing Your Character's Name

One of my favorite colleagues just took maternity leave and I was surprised to hear that she and her husband hadn't picked out the name for their baby girl yet. She said something so interesting and so wise when I asked her about it that I know I'll never forget it. She said "How can I pick out a name for her when I haven't even met her yet?" There's something very important about the name you select for your character. You might even want to write down the other pertinent details first such as personality and appearance and then come back to the selection of a name.

There are three important things to think about as you make a selection. Try to select names that have some contrast so that your reader won't be confused. For example, the youngest readers may find Mark and Matt confusing because they start with a similar sound. Try to select names that sound like the characters' personalities. I would recommend a baby names book to get started. Read the meanings and think of how those meanings apply to your character. Try to stay away from overly cute names. Editors tend to bristle at names like Bobby Bobcat or Priscilla Porcupine. Don't give someone an immediate reason to throw your manuscript in the slush pile.

What is Your Character's Age?

When was your character born and what is your character's age at the beginning of the story? A child born in 1850 who is age 5 in 1855 will be familiar with different words and be living in a completely different environment than a child born in 2025. Make sure you've done your historical research or, in the case of the future, extended your imagination sufficiently to know the contrasts and similarities in these two children.

What's Your Character's Appearance?

Unless you are illustrating as well as writing your book, you'll have no idea how the publisher-selected illustrator will choose to illustrate your character. However, it's still a good idea to write down the way you envision your character to appear. Use some magazines to cut out photos of animals or people that you like. Is your character an animal, a child or an adult? Does your character have any unusual physical characteristics? Take some of your favorite children's books and record yourself reading them aloud. Then listen to the story without looking at the pictures. Could you envision another way the character could have been illustrated that would still work within the context of the story?

Important Relationships

Who are the most important people in your character's life? How would you describe his or her relationships with family and friends? If these other characters play a central role, write descriptions of them as well. What central problems do they have in their relationships? Does the character's family come from the United States? From another country? From another time period? Relationships may be a central focus of your story. By writing this part of the character's backstory you can make sure you are true to your character's roots.

Personality Traits

I always think that the most fun part of the character study to write is the personality traits. What are your character's strengths and weaknesses? What are his attitudes or his temperament? What are her fears, obsessions, hopes and dreams? What are his special talents? What are her hidden talents?

In the case of a picture book, you may end up writing more backstory than actual story for your characters. No matter what type of children's writing is your strength, the backstory will help you be true to your characters as you write and rewrite.

And don't forget...even though you want your characters to be somewhat consistent in their personalities it doesn't hurt if they do something out of character once in awhile. The shy little girl becomes vocal when she has to defend her friend or the loud-mouthed bully becomes quiet when he has to give a speech in front of the teacher he idolizes.

Happy Writing!


Related Articles
Editor's Picks Articles
Top Ten Articles
Previous Features
Site Map





Content copyright © 2022 by Annamaria Farbizio. All rights reserved.
This content was written by Annamaria Farbizio. If you wish to use this content in any manner, you need written permission. Contact Annamaria Farbizio for details.