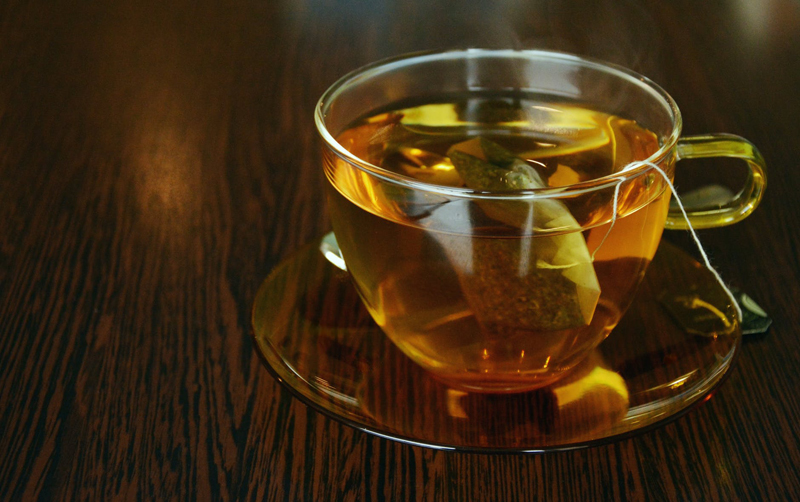 Natural Clean Tea!

As we all know tea is being studied for its beautiful beneficial health properties, but did you know that your housekeeper may also be harboring a secret?


He or she may be "greener" than you think!

In the quest to leave less of a footprint and in aiding our desire to use less harmful chemicals in our homes; the issue may be a couple of tea bags away!

Yes it is true; here are some ideas for usage of teabags to help you clean. Starting off with the newest sensation; hardwood floors, our houses are filled with hardwood floors and cleaning them is sometimes an overwhelming task. Here is a tea bag recipe that would make "natural" moms/dads and people with organic sustainability interests accept as a cleaner that can be used everyday with ease and peace of mind.

This recipe is as simple as making a cup of tea with amazing results.

All you will need is a couple of tea bags and boiling water. Directions: boil approximately 1 liter or less water and then taking two tea bags (use black tea for this one) and steep them for over five minutes pour the contents into a bucket for use for floor cleaning, Next, use a soft cloth. (cotton t-shirt will do)
Place the soft cloth into the bucket and then twist and wring, this leaves the soft cloth only dampened. Do not use the cloth dripping wet, standing water on hardwood floors ruins them.

Now wash your floor, then sit back and admire.

The active ingredient here: tannin. This is the property that is chemically found in tea bags and is a naturally occurring chemical. Ingestion of harmful chemical and toxins, none! Safety for children and pets and the environment, yes.

It is known that popular cleansers and cleaners do cause harmful vapors, and they contain toxins that are harmful to the environment as well. It has recently been studied that children do develop long term lung disorders as they breathe these harmful vapors. With tea on the forefront of the health movement, it continues to prove that it is a good thing to ingest our tea in our drinks and foods for its many health benefits.

Both black and green teas can be used as"natural" cleaners. It is a win-win.

Here are some other clean uses for tea. Green tea leaves can be sprinkled into your pet cats' litter box; this will cover the smell.

To freshen your carpets, simply sprinkle leaves (please make sure the leaves are dry) over the carpet area to be freshened, wait up to 10 minutes and simply vacuum up. Freshen your home naturally without the worry of pollutant in your home.

Remember that used tea bags also can be used in your family compost pile. This is fully extending use of the tea full circle! Drink your tea and then use the tea bag to clean the floors, dry the bag and then sprinkle in kitty litter box or on carpets.

Now fill your cup with tea and peace of mind. You will be helping to make the world a better place one cup at a time!



Related Articles
Editor's Picks Articles
Top Ten Articles
Previous Features
Site Map





Content copyright © 2022 by Mary Caliendo. All rights reserved.
This content was written by Mary Caliendo. If you wish to use this content in any manner, you need written permission. Contact Mary Caliendo for details.