Buddhism for Mothers of Schoolchildren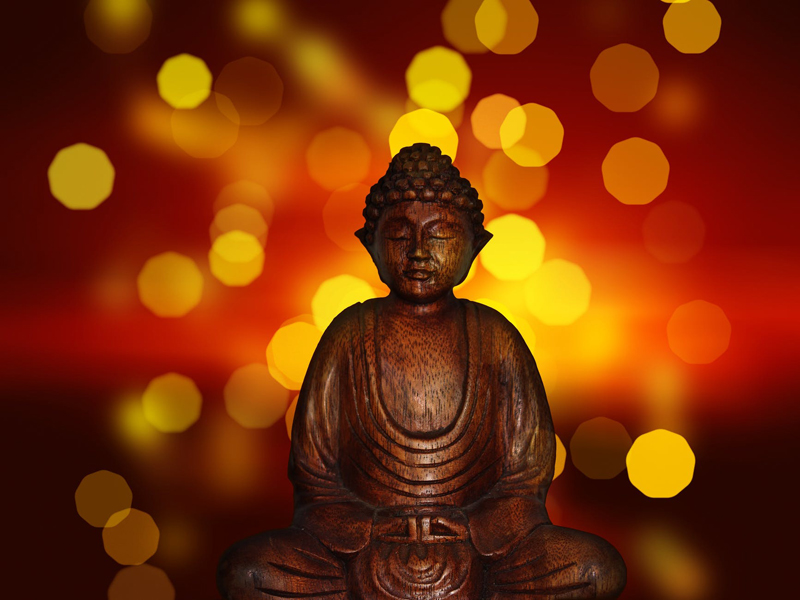 Buddhism for Mothers of Schoolchildren: Finding Calm in the Chaos of the School Years
is another beautiful, insightful, and gently guiding book from Sarah Napthali, this time for mothers of school-aged children. I am a fan of both her prior books in this 'series' -
Buddhism for Mothers: A Calm Approach to Caring for Yourself and Your Children
and
Buddhism for Mothers of Young Children: Becoming a Mindful Parent
. The first is focused on the early days and months of motherhood, the second on the toddler/pre-school years, and this third book on the elementary school-aged years.
Ms. Napthali is a mother and practicing Buddhist, and her approach is to take Buddhist themes and teachings, and demonstrate their relevance to the daily lives of mothers, through examples drawn from her own life and anecdotes from the lives of other mothers she knows. Mindfulness - being fully present for our children - is a constant theme of all her books, as well as self-care and getting to the roots of any needless or harmful judgments we engage in - of either our own parenting, others, or our children. She draws on passages and themes that are universal to all the major
Buddhist branches
- Zen, Tibetan, and Theravada.
That being said, all three Buddhism for Mothers books are NOT just for practicing Buddhists, and they are also not just for mothers - non-Buddhists and fathers or other caretakers will find much of value in them also. This particular book is also not just for parents with children in school - I think 'school-aged children' is perhaps a better sub-title, because most of the themes are applicable to any parent with children this age, whether homeschooling or in school.
Chapters I found of particular value in this book were:
Explaining:
This chapter covers ideas for how to model and develop an open mind in our children when it comes to religion, politics, and any views that may differ from our own, while at the same time letting our children know what our own views are, and why we hold them. As Ms. Napthali notes,
"The Buddha warned repeatedly that any attachment to our personal views is a great obstacle on the path to freedom from suffering. Holding views is natural, and inevitable, but clinging to them is a problem....We are attached to our views when we use them as a source of identity - adding another layer to our construction of a false sense of self - or when we use them to bolster our ego, to enhance feelings of separation from others or to fuel anger or indignation."
As she points out, it's easy to simply impose our own views on our children, but from a Buddhist perspective we give them a much greater gift when we help them develop an open mind, and encourage them to explore and select views for themselves, without enforcing the sense that their views are who they are.
Socialising:
This chapter discusses how to work through issues with other mothers, deal with changing dynamics between mothers, and with problems between children of friends, all with compassion and a clear understanding of our boundaries. As Ms. Napthali observes, "relationships with other parents provide one more opportunity to practice our deepest values and the virtues most of us aspire to: patience, forgiveness, tolerance and generosity."
Sharing:
This chapter discusses how, how much, and when to share aspects of our spiritual views and practice, including some lovely guided meditations suitable for children this age. Ms. Napthali provides a step-by-step description of the meditation she often guides her older son through at night, and ideas for other ways to gently introduce children this age to meditation and other practices.
Other chapters cover stress, boredom, fear, our sense of self, disciplining, and enlightenment itself. Each chapter ends with an 'Inquiry' section - a list of questions we can ask ourselves to explore the themes covered in the chapter within our own lives. Ms. Napthali is very generous with her own stories, and brings in many from other mothers that she knows as well. It is like reading a book by a friend - a mature, observant, well-studied, practicing-Buddhist friend. I highly recommend this book to any parent with school-aged children. And I look forward to Buddhism for Mothers of Teens, which I hope Ms. Napthali will take on someday!!
You Should Also Read:
Buddhism for Mothers of Young Children Review
Buddhism for Parents
Buddhism for Kids


Related Articles
Editor's Picks Articles
Top Ten Articles
Previous Features
Site Map



Follow @mommymystic
Tweet



Content copyright © 2023 by Lisa Erickson. All rights reserved.
This content was written by Lisa Erickson. If you wish to use this content in any manner, you need written permission. Contact Lisa Erickson for details.