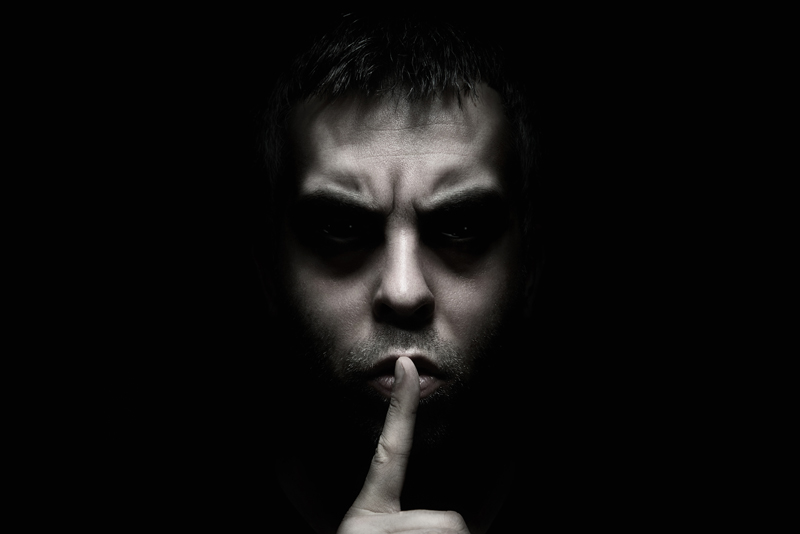 Werewolves show up all across Europe in folklore. While how one becomes a werewolf can happen in a number of different ways, the appearance of the werewolf is similar. The werewolf has the looks of a wolf, can run or walk on two or four legs, has supernatural strength, and is almost impossible to kill.

Surprisingly enough, the werewolf was not always considered a monster. Until the early 19th century, the werewolf was considered good or bad based on its individual behavior. Werewolves were often considered guardians of where they lived. Then the werewolf became popular in words and movies and were all considered to be bad.

Actor Lon Chaney was one of the best-known representations of the werewolf in motion pictures. In The Wolfman, Chaney is bitten by a werewolf and becomes one. One of the most famous lines from the movie is:

"Even a man that is pure in heart
and says his prayers at night,
may become a wolf when the wolf bane blooms
and the autumn moon is bright"

The verse mentions two things that have long been connected with werewolves-wolf bane and a bright or full moon. The full moon has been a constant in folklore as being the time that the person turns into a werewolf. The lunar cycle controls the inner beast as it does the tides. Wolf bane has the reputation of being used as protection and as a weapon against werewolves.

There are two ways to become a werewolf-voluntarily and involuntarily. One way to become a werewolf involuntarily was quite simple, well not so simple; you had to survive an attack by a werewolf. Since the werewolf had supernatural strength was almost impossible to kill, it was more luck than anything else was if you managed to survive a werewolf attack. However, the consequences of surviving might make you wish that you had not survived.

Werewolves were sometimes created due to a curse from a witch or a sorcerer. In Sweden, it was thought that if a woman had possession of a fetal wolf pelt, they were doomed to give birth to a werewolf. You had to be careful where you drank from too. If you had the misfortune to drink water from the paw print of a werewolf, you would turn into a werewolf.

To become a werewolf voluntarily involved secret rituals, wolf skin, and a secret ointment under a new moon. We can only speculate what was in the magic ointment that was spread all over the body of the person wanting to become a werewolf. The same is true of the words of the ritual. If anyone living knows the recipe for the ointment or the words of the ritual, they are keeping it a closely guarded secret.

What we do know of the ritual, according to folklore is that under a new moon a person wanting to become a werewolf would spread the ointment over their body. As they did this, they would recite the words of the ritual. After the ointment was spread over their body, they would then put on the skin of a wolf. Some tales say that a girdle of wolf pelt was worn; others call for the entire wolf pelt to be worn.



Related Articles
Editor's Picks Articles
Top Ten Articles
Previous Features
Site Map





Content copyright © 2018 by Theresa Espinoza. All rights reserved.
This content was written by Theresa Espinoza. If you wish to use this content in any manner, you need written permission. Contact Justin D. Davis for details.