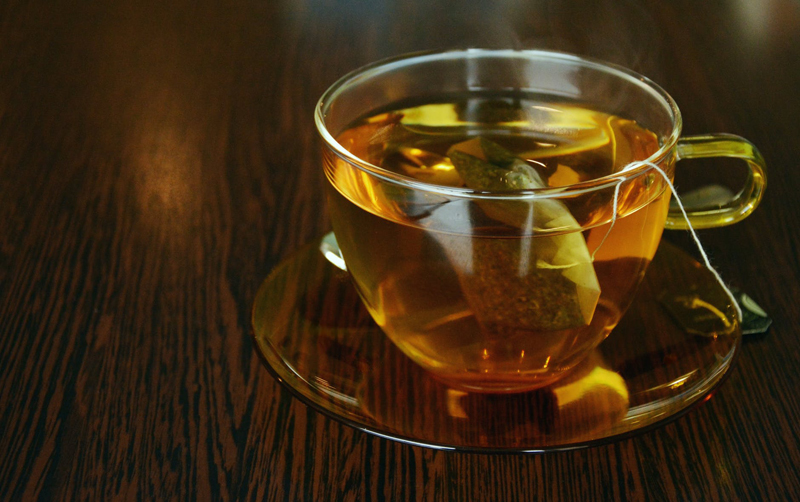 Bubble Tea

I am often asked questions from readers, and one that continually pops up is what exactly is a bubble tea drink.?

A bubble tea is a sweet tea drink made with sunken balls of tapioca called pearls. It is served cold.

Here is the history behind what we know today as bubble tea:

There are several renditions of the exact history of bubble teas, however, it is generally agreed that the country of Taiwan is the origination country. In this country, like many other countries such as European nations, tea is engrained into the every day life of society there. Even children elementary age or younger drink tea on a daily basis.

Tea is so popular that around the very early 1980's "tea stands" began popping up. Soon there were even "tea stands" located directly across the street from the elementary schools in Taiwan! The "tea stands" were independent contractors and would often compete directly with another stand. One "tea stand" vendor had the ingenuity to add fruit flavoring. Children loved the new taste, and this propelled the woman to the position of number one "tea stand"!

When this wildly popular sommelier put the flavor into her tea, she had to mix it up, therefore she shook it. This caused the milky drink to have bubbles floating on top. So the story goes that it was aptly named bubble tea.! But then in 1983 Taiwan soon adopted a new novelty drink that involved ice cold tea infusion. Liu Han Chieh took a handful of tapioca pearls and threw them into a drink. This fore-thinker even had a large and clear plastic cup and large width straw in which to view the tapioca pearls on the bottom.

This caught on in Taiwan and now is spreading throughout major cities in North America. There are currently many variations to bubble tea and popular tea bubble add on would be things like milk, fresh fruit, and crushed ice for example.

Some fun facts:

Bubble tea can be made out of black or green tea. The tropical fresh fruit add ons that are most popular are: peaches, lichee, mango, or passion fruit. The tapioca can be sucked up through the huge straws.

Caloric values are high. For instance- the basic bubble tea could possibility be as low as 240 but even as high as 544 calories! Most nutritionalists concur that while it is okay to continue to consume this drink it should be only drunk in moderation. Bubble tea with the tapioca pearls will add approximately 100 more calories than the basic bubble tea.

Some more facts:

Tapioca is a starch. Vitamin D milk or whole cream is often used in the sugary drink. And this will enhance the flavor even more but this just adds to the calorie level to go up.!

Bubble tea can be called by many names: boba drink, pearl tea, boba iced tea, boba nai cha, zhen zhou, pearl milk tea, or pearl iced tea to name a few.

So don't deny yourself a trendy tea drink, just don't over indulge!



Related Articles
Editor's Picks Articles
Top Ten Articles
Previous Features
Site Map





Content copyright © 2022 by Mary Caliendo. All rights reserved.
This content was written by Mary Caliendo. If you wish to use this content in any manner, you need written permission. Contact Mary Caliendo for details.