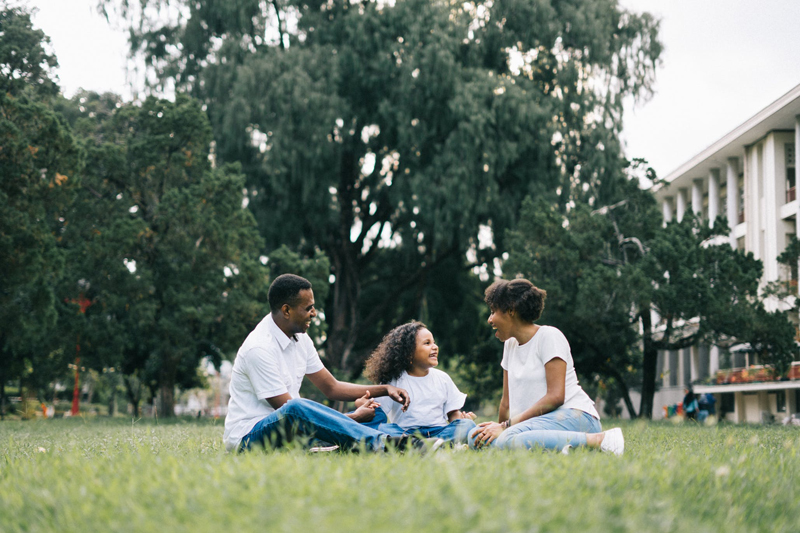 We are at an ominous crossroads in which we must either take a stand and do something, or sit back and wait for some non-existent superhero to come along and save the day. Choices need to be made. Lives needs to be saved. Lineage needs to be protected. And a future needs to be guaranteed.

We can point the finger and blame others for the way in which we live, and the conditions of our communities, and the paths that Gen Y is taking; or we can stand firm, take responsibility and accept accountability, and begin to make the necessary changes.

I have made this statement before, and I will make it again: Ignorance is not bliss. It is an insurance policy for death. Ignorance is dangerous, and hinders us from making wise choices and allows us to make the same mistakes over and over again.

Two weeks ago, a seventeen year-old girl from the neighborhood where I grew up at, was shot. She died two weeks before her graduation from the same High School I graduated from. She was to enter college on a Basketball scholarship where she would be studying nursing.

It is sad to say, but if you were to erase the year and replace it with 1989, there would not be much difference in the situation or even the neighborhood; with the exception of new faces, new stores, and a higher rate of violence and statistics.

While I am considered a part of Gen X, this young lady was considered Gen Y. Yet, Gen Y is being snuffed out faster than Gen X at alarmingly high rates. Things have not gotten better. In the neighborhood where she lived; where I grew up, and sat in the park, playing during the summer is where her life ended and still there is no guarantee that anything will change.


Community leaders got together and held a two hour meeting to address the growing violence in the community; hoping to establish a specific plan of action to address the ongoing and growing violence in the surrounding neighborhoods. It was noted that it's time to stop blaming race and socioeconomic backgrounds when the violence has reached all communities.

But here in lies the crucial crux of the matter: It still remains the Black communities that seem to be suffering and losing the most.

In this area alone, in the past year, the community has lost both elementary and intermediate schools. During the summer months, the increase of violent activity increases significantly. However, there is no increase in police patrol or community activities or involvement to inhibit the insurgence of such behavior.

It is time to stop pointing the finger and do something. We no longer have the time to sit and wait for others to come up with a solution. In fact, we never had the luxury of such time. All across America, the lives of our young people are being cut down before they even had the opportunity to make a change in their circumstances, or to live a life worthy of their ability.

We can come up with initiatives, but nothing will happen if we do not implement them. We can no longer sit idly by and wait for someone else to do something, when we are the ones that should be doing the "something".

If you are alive and have breath in your body, then you have the ability to make a change. If children across the continent can stand up and make a change in their villages; then we can teach our children to do the same thing here.

Sometimes we will not have the benefit of someone coming along and telling us that we can do something; that we can make a difference; that we are valuable and can make a difference. The time has come when we must look at ourselves, and be the ones to tell ourselves that the change begins with us.

We have to take the stance and become our own encouragers, become accountable and take responsibility for our own. We must take responsibility for our own house, and for every house that we have a direct influence over.

The previous generations have a direct impact on the next generation. We can either make a positive impact as individuals, or stand by and wash our hands and believe that things are too hard, or too far gone. The choice is ours.
How can we sit, day after day, month after month, year after year, generation after generation, and allow our children to kill themselves without having stood in the gap, and come out of our houses, and church buildings, synagogues, mosques, and take a personal stand against a force that wants to destroy our young people from within.

As parents, we are not our children's friends. We are their parents. We are their teachers. We are their role models. We are their encouragers, and sometimes their enforcer. We cannot afford to be friends and want our children to always like us, when there is an enemy knocking at the door to take your child out before they even begun to live.

We must protect and educate. We must not hide who we are, or who we were. We must not act as though we have had no past. We must do all that we can to facilitate communication between us and Gen Y. It is incumbent upon those of us who have gone before, to remember where we started, where we came from, and understand where we are going. We must remember and teach about yesterday, lest we forget and be doomed to repeat it.

How can we expect this generation to stand and see who they are, and that there is more to life than money, power and status; if we have not learned that lesson our self. How can we relay to them the respect for life when we have no respect among ourselves; when we fight and tear one another down?

It is time to take responsibility and be accountable for the things we do and say, and for the path we leave. We can murmur and complain and wait on someone else to do what we should do; or we can take a stand and start doing what we so long have talked about and waited for someone else to do. If we don't…there will be no Gen Y to continue with a Gen Z.

You Should Also Read:
The Future of Black America
Wise and Powerful Choices


Related Articles
Editor's Picks Articles
Top Ten Articles
Previous Features
Site Map





Content copyright © 2023 by Ruthe McDonald. All rights reserved.
This content was written by Ruthe McDonald. If you wish to use this content in any manner, you need written permission. Contact Ruthe McDonald for details.