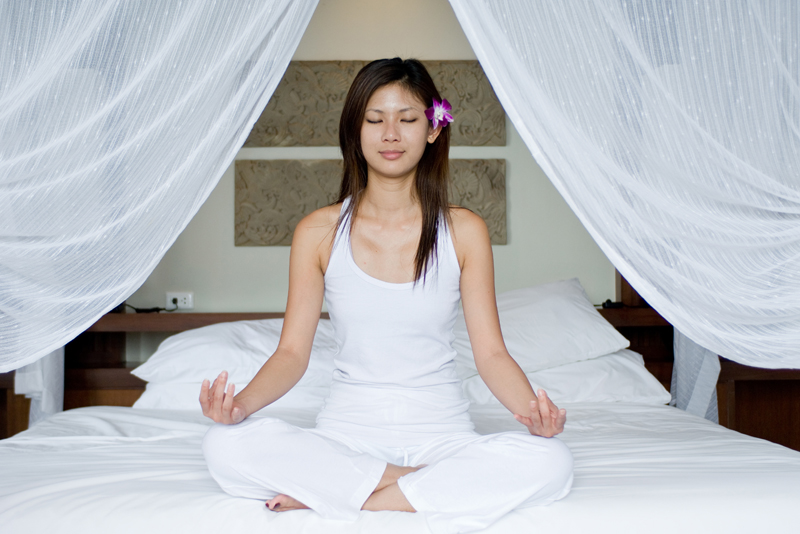 When you awaken each morning, what are your first thoughts? Are you dreading the start of the day? Or, are you looking forward to new adventures?

Depending on how you feel, those thoughts can be positive, or negative; not being aware of the words your inner voice uses can bring you joy or ruin the entire day.

It is easy to let the mind take control of our thoughts and like a runaway train off it goes in all directions. The mind will take us speeding into the past thinking about a negative comment someone made that we took on as our personal truth. Then, off the mind goes into the future and we begin to wonder what will happen to us if we continue down the same path that we are traveling. Just as quickly, we are in the present, standing in front of the mirror, slamming on the breaks, as we stare at the sleepy reflection and wonder ''how did I get to this place in my life?''

We are only a few minutes into our day and we have allowed that ''runaway train'' to take us over a cliff. The rest of the day is spent in a continual downward spiral until we come home, ''crash,'' then we start this process all over again the next morning. We become ''dependent'' on our negative ways.

Negative thinking is a habit and although habits are hard to break, the minute we do something different we begin to go in a different direction, forming more empowering habits in their place.

Start small by making positive changes to your routine. For example, if you tend to frown whenever you see your reflection in the mirror, stop, and consciously smile and instruct your inner voice to say something complimentary instead. It may feel silly in the beginning, but it is a major step in freeing your mind of disapproving thoughts. Next, learn to forgive yourself and accept your weaknesses, what ever they may be. Vow to turn them into strengths and give plenty of self-praise on a job well done.

Free your mind from ''toxic'' thoughts that drain your energy and strip you of your power. We must liberate our selves from routine negativity – we must embrace independent thinking.

You Should Also Read:
5 Simple Strategies for a Happier Single Life
Being Single is Liberating
Take Charge of Your Life


Related Articles
Editor's Picks Articles
Top Ten Articles
Previous Features
Site Map





Content copyright © 2023 by Christyann Anderson. All rights reserved.
This content was written by Christyann Anderson. If you wish to use this content in any manner, you need written permission. Contact Christyann Anderson for details.