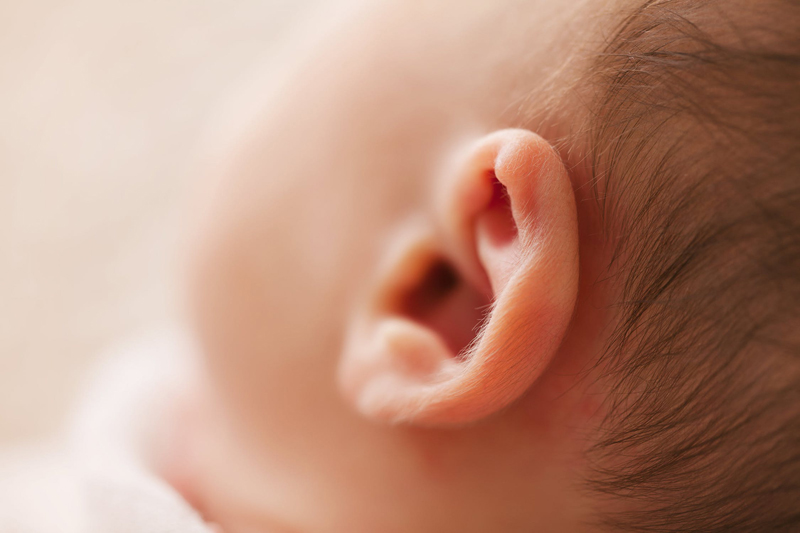 As a 21 year old, I admit I have little life experience and even less experience of deafness. Growing up I never knew anyone who was deaf. It was only in the past few years that I have encountered it. As my grandad aged and his health deteriorated, his hearing followed suit. My family and I would often visit him but as his hearing got worse, the visits became more awkward. For whatever reason, he refused to wear his hearing aid.

Due to a combination of my shyness and my soft speaking voice, communicating anything more than 'hellos' and 'goodbyes' was near impossible. By the time I repeated myself three or four times – almost yelling across the living room - I began to feel very silly. I'm sure he felt silly too and his embarrassment was no doubt worse than mine, but I still don't know why he didn't use the hearing aid. He did once say that it gave him a lot of static and fuzziness so he preferred to go without it. But my guess is that it was a pride thing. A war veteran, father to nine and grandfather to twenty four, shouldn't have to suffer the indignity of needing help. Whatever the reason, Grandad's loss of hearing made communication difficult and I'm sure life must have become lonely for him.

My only other experience interacting with a deaf person began three years ago when I started a new job with an accounting firm. Meeting everyone in the office was nerve-wracking for me – an introvert by nature. I met a young accountant by the name of Jessica. One of the more boisterous and outgoing people in the office, she was friendly and welcoming and spoke with a loud voice. A week after I started there, Jess came up to me and said, "By the way, I just thought I would let you know in case you didn't realise - I'm part deaf." Taken aback, I told her I hadn't noticed anything different about the way she communicated. She explained that she read people's lips and had a hearing aid in one ear so she was able to communicate fairly well. She did say that I was a lot harder to hear than other people because I was so quiet. From then on, I made sure I enunciated my words more clearly and that I made eye contact before speaking with her. I found that once I did that, I started speaking more clearly to other people as well. It was a good habit to develop.

I understand that Jess is only partially deaf, so she doesn't face many of the challenges that others have to. She doesn't need sign language to communicate. She is still able to listen to music and watch movies. But I was nonetheless amazed at how easily she fit into our workplace and society.

I think loss of hearing caused by ageing or any other reason would be devastating. You often hear the question raised as a talking point about whether it would be worse to be deaf or blind. In the past, my answer had always been blind. I thought a blind person would have a near-impossible time just living, whereas a deaf person would have things a little easier. If you were blind how would you do simple tasks without help? Cross the street? Cook dinner? But now, after taking a closer look at deafness, I don't think I could answer that question so easily. Both blindness and deafness have their own problems. A deaf person can't hear their baby cry, or laugh, or utter its first word. They can't simply walk into a bank and explain to the teller what they want – although that can be difficult at the best of times! All these things, things that I take for granted, would become so much more difficult – sometimes impossible.




Related Articles
Editor's Picks Articles
Top Ten Articles
Previous Features
Site Map





Content copyright © 2022 by Karla Forrest. All rights reserved.
This content was written by Karla Forrest. If you wish to use this content in any manner, you need written permission. Contact Felicity Bleckly for details.