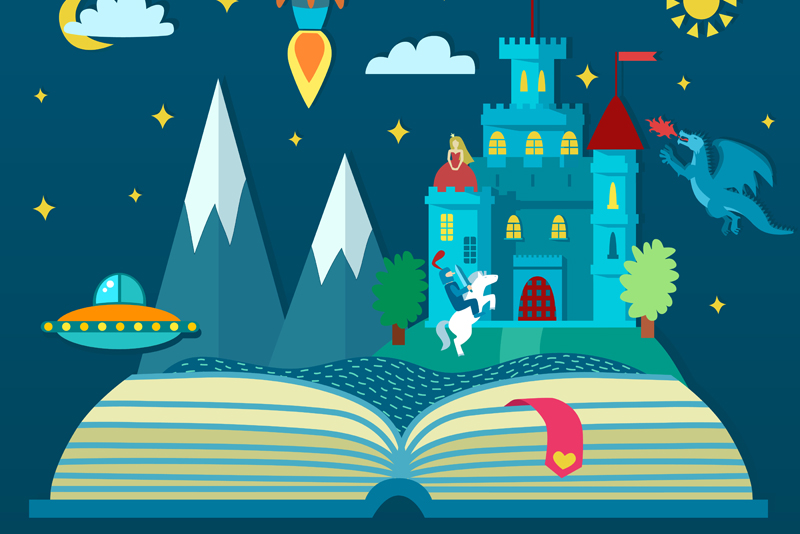 Sometimes the weight of the world seems to overtake me. There are so many responsibilities, so many people who need nurturing, so many chores that need to be completed, so many business details to attend to and so many emails to unmercilessly delete or graciously reply to. Today as I was preparing to write this column the old adage came to my mind "All work and no play makes Jack a dull boy." I feel really dull right now. Uninspired and listless, I'm sitting here in my chair wondering how a formerly somewhat interesting person has become so gray. But did you know there's a second phrase to that adage?

All work and no play makes Jack a dull boy,
All play and no work makes Jack a mere toy.

I feel like playing with this a little bit. Thinking about it is bringing me out of my funk.

All work and no play makes Jill a dull child.
All play and no work makes Jill a little wild.

I don't remember the last time I felt a little wild. A little wild might be a good thing. I've decided there's not enough play in my life. I don't have the benefit of a toddler to play with. So I'm going to do the next best thing. I'm going to pretend I'm 7 years old again and figure out what my perfect somewhat-wild-child day would be.

Blowing Bubbles
There's a warm summer breeze coming into my home office window. I've closed my eyes. I'm imagining that my sister and I are little again. Fifty years slips away more easily than I thought. My mother always had fun ideas for us and today she's handed us each a colorful bottle of soapy liquid, a small flat pan to put the suds in and a loopy handheld wand for dipping into the soap. We'll play for hours in the backyard. The air is filling up with huge shimmery bubbles. There's something so hopeful and uplifting about their colorful, transparent shine. Some of them are going to live much longer than we think they will. They get a little wrinkly around the edges just before they burst into nothingness.

Slip 'n Slide
The summer sun is bearing down now. We quickly change into our bathingsuits when we hear that it's time to take the slip 'n slide out. I hear the familiar squeak of the hose being unwound from its wheel. Mommy threatens to spray us and we squeal with delight when she actually turns the hose on. The water feels icy cold on our warm skin as we slosh about. The blades of grass crunch under our wet feet.

Playing Pageant
We're slightly sunburned now. Mommy has ushered us indoors and we're sitting at the dining room table. We've each been given a huge blank piece of paper and we're drawing what we perceive to be elegant models in upscale outfits. We love the words "elegant" and "upscale" and use them in sentences as often as possible. Luckily we have one of those 64 Crayola crayon sets. The one that has the exotic crayons like gold and silver and the special crayon sharpener that I always clog up. I'm somewhat annoyed because my sister has already grabbed up the gold crayon to design some finery for her model's outfit. It's hard to stay too angry at my sister for long though. She's a fine artist and her drawing is very promising. On one of her models she's sketched a wide-brimmed Audrey Hepburn style hat with a huge feather. It's really quite convincing. I can't draw hands too well so I put my models' hands behind the folds of their dresses. We each sketch three impossibly thin models in different clothes and then have a contest to determine which one should win the pageant.

My fantasy is broken by the voice of my husband. He knows I'm busy trying to write so he's decided to do the laundry to help me out. He sounds a little out of his element. He asks: Which should I choose "Fluff" or "More Fluff"? Before I can answer I see two little twin chicks in my mind. They're dressed in matching plaid vests. "Fluff" and "More Fluff" don't like being twins. Their mother dresses them in similar outfits and persuades them to play the same games even though they are like night and day. I want to write about Fluff and More Fluff.

My inner writing child is back. I rejoice. Then I go help my husband with the laundry.

Don't forget to play. It will help you write.










Related Articles
Editor's Picks Articles
Top Ten Articles
Previous Features
Site Map





Content copyright © 2022 by Annamaria Farbizio. All rights reserved.
This content was written by Annamaria Farbizio. If you wish to use this content in any manner, you need written permission. Contact Annamaria Farbizio for details.