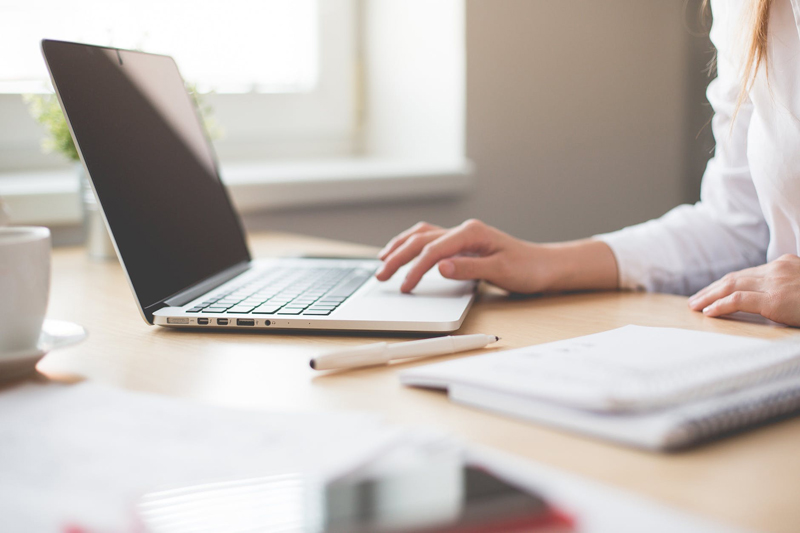 Perhaps not surprisingly, the number one question I am asked about ebooks is where to find free ones to download. Some folks mistakenly believe that it is difficult to find free ebooks, or that the only books you can find for free are, as one young requester put it, "moldy old dust collectors". Given that a lot of the books he was referring to are the ones I grew up reading, I tried not to take offense.
So can you really find free ebooks online that are not just "moldy oldies", or very small audience items like the
1974 High Point University Zenith Yearbook
for Nook? Sure you can. You just have to know how to look for them.
Project Gutenberg - Clearing Away the Dust
If you happen to be looking for the moldy oldies, otherwise known as public domain books (books with expired copyright), look no further than Project Gutenberg at Gutenberg.org. Books like
Peter Pan
,
The Wizard of Oz
,
Emma
,
Don Quixote
, and good old
Moby Dick
are all available for free and in multiple formats such as HTML, EPUB, and Kindle. Anyone can download without any type of registration, and there's no limit to how many you can read. In fact, the 33,000 Project Gutenberg books are downloaded approximately 100,000 times per day or over 3 million times per month.
Many of the texts that you can find on Project Gutenberg are also available on Amazon and Barnes & Noble, often with editorial notes, discussion questions, or other value-added material included, but you will also find new books and copyrighted volumes at these sites for free, which you won't find at Project Gutenberg. Often the free new releases are limited time offers to give a new book a kick start on reviews or get a "buzz" going before the publisher starts charging for it. In other cases, authors will offer one book, such as the first in a series, for free, in order to introduce readers to their characters and style in the hopes of creating a new fan.
Amazon's Freebie World
Amazon boasts nearly 800,000 total ebooks for their Kindle software, and among those, about 17,000 are free to anyone who registers for an Amazon account (must have a valid email address). You will also have to download the free Kindle software to an electronic device (PC, phone, ereader) in order to read the book. Of those 17,000 free ebooks, though, most are public domain, so only a couple hundred copyrighted volumes are actually available for free.
To find those free books on Amazon, use the link at the bottom of this article, or go to Amazon, select the Kindle Store tab, and simply hit "Go" on the search field with nothing in the search term. You can then sort by price, low to high, and begin paging through the freebies, 12 at a time. Alternately, you can go to the Kindle Bestsellers page, which has separate lists for paid and free books, and look at what is most popular among the free books.
Barnes & Noble - Another Tricky Search
Barnes & Noble boasts almost two million ebooks available for their Nook device or through the free Nook software on other devices. Among those, there are about 2,000 free ebooks, but they are not at all easy to find! Don't be fooled by the "Free NookBooks" link on the page. It will only bring up about 100 of the available books. Furthermore, in order to download and read a free NookBook, you must create a B&N account with a valid credit card. None too friendly, in my opinion.
In order to search the complete list, use the link at the bottom of this article, or go to B&N and use the search form at the top of the main page. Enter "0.00" as the search term and "NookBooks" for the product type. This will lead you to the complete list, although, just as with Amazon's site, you must page through the list unless you already know what you're looking for. At least B&N allows you to show up to 100 books per list page.
Smashwords - Nothin' But Net
Smashwords.com is the new guy on the ebookseller block, and certainly the smallest guy on this list, but not when it comes to free, non-public domain works. In fact, among Smashwords' 25,000 books, there are only about 3,200 freebies, but they are all new, copyrighted materials, posted by the publisher or the author himself. Just click the button to filter by "Free eBooks" if you want to see only the free ones. Smashwords books are published in multiple formats, so they can be read on almost any electronic device with just about any book-reading software, including Adobe Acrobat or any web browser. The Smashwords site does require registration with a valid email address, but no credit card, in order to download books.
If you do avail yourself of the free copyrighted materials at Smashwords, Amazon, or Barnes & Noble, and enjoy the books you read, remember to thank the publisher or author who provided the free work by leaving at least a brief review on the site. If you're uncomfortable leaving your comments in public, you can usually find the author's website through their author page or a general internet search. Don't be shy--authors love to hear from their readers. This sort of feedback encourages the writer to keep on writing and helps other readers figure out which books they might enjoy.
Now use these links to go blow the dust off some moldy, old classics or some shiny new steampunk-romance-urban-fantasy fare:
Search Free Non-Public Domain eBooks at Amazon
Search ALL Free eBooks at Barnes & Noble
This site needs an editor - click to learn more!

You Should Also Read:
eBook Reader Comparison
Project Gutenberg
Smashwords




Related Articles
Editor's Picks Articles
Top Ten Articles
Previous Features
Site Map





Content copyright © 2022 by Maria Elizabeth Romana. All rights reserved.
This content was written by Maria Elizabeth Romana. If you wish to use this content in any manner, you need written permission. Contact BellaOnline Administration for details.