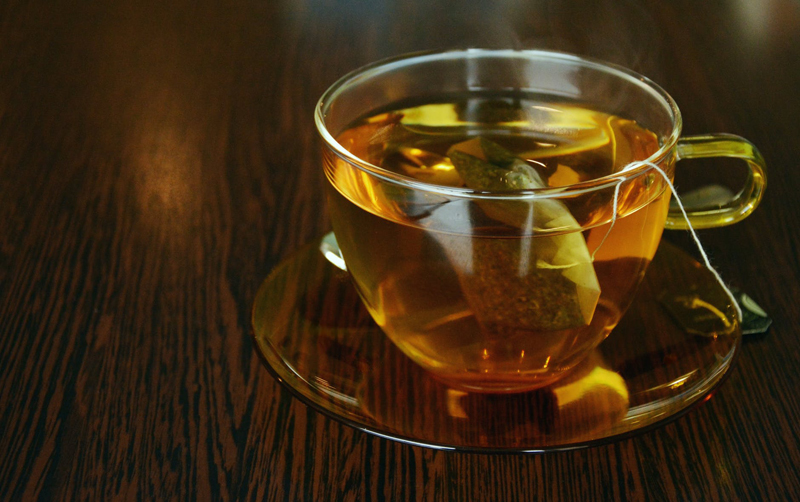 Rehydrate With Tea!

Has the summer got you heated up and sweaty? And all you want to do is cool off? Have you answered yes to both questions? You may want to reach for tea.

For the longest time it was thought a wives tale that tea was simply a diuretic and not a healthy additive to aid in hydration. While no one is saying tea is a replacement for water, tea will and does supplement your daily hydration.

It was once said that since tea contained caffeine that it couldn't possibly hydrate; it would only dehydrate. Since the insurgence of tea in recent years in the United States, tea consumption has dramatically risen for scientists, nutritionalists, researchers, and the tea industry itself to take notice. This consumption has prompted many studies.

The studies have proven a great deal of things about tea. Tea has beneficial key ingredients. One of those key ingredients is called flavonoids. The flavonoids along with the polyphenols are antioxidants that are shown to refresh and to replenish the human cells.

Some simple facts regarding hydration itself are: humans are made up of 70% water and it does not take much to become dehydrated. Dehydration simply means excessive loss of bodily fluids. For the purpose of this article, we will focus on hypernetremic; which is loss of water in the body. One must drink plenty of water to function correctly. Any prolonged activity in the summer sun can cause an episode of dehydration. Sweating profusely can also cause dehydration.

So I thought that I'd suggest a summer tea recipe that will refresh, replenish, and heal you. This recipe is a very simple and easy recipe that is also cost-effective. And finally this recipe may even take you back a few years to childhood!

Iced Tea Pops

Directions for Iced Tea Pops:

What you'll need: your favorite tea (brewed & steeped)

For equipment:

You will need a popsicle maker, or little margarine tubs, or finally Dixie cups
Aluminum foil
Popsicle sticks

Step one:

Pour your steeped tea into the plastic molds, when they are all done wrap foil over the top (tightly) and then slowly insert a popsicle stick through the center of the foil. When the sticks are all put into the containers it is time to freeze. When frozen, remove from plastic containers/Dixie cups and serve. That is it!

*There are variations to this recipe; one can enjoy chunked fruit or lemon juicer Inside the molds. Put chunks if any in mixture before it is frozen. Fresh pineapple does not do well in the freezer.

Enjoy your Iced Tea Popsicle, one way to beat the heat, while seeking a healthy alternative to sugary foods; you'll feel like a kid again!



Related Articles
Editor's Picks Articles
Top Ten Articles
Previous Features
Site Map





Content copyright © 2022 by Mary Caliendo. All rights reserved.
This content was written by Mary Caliendo. If you wish to use this content in any manner, you need written permission. Contact Mary Caliendo for details.