Writing a Great Children's Book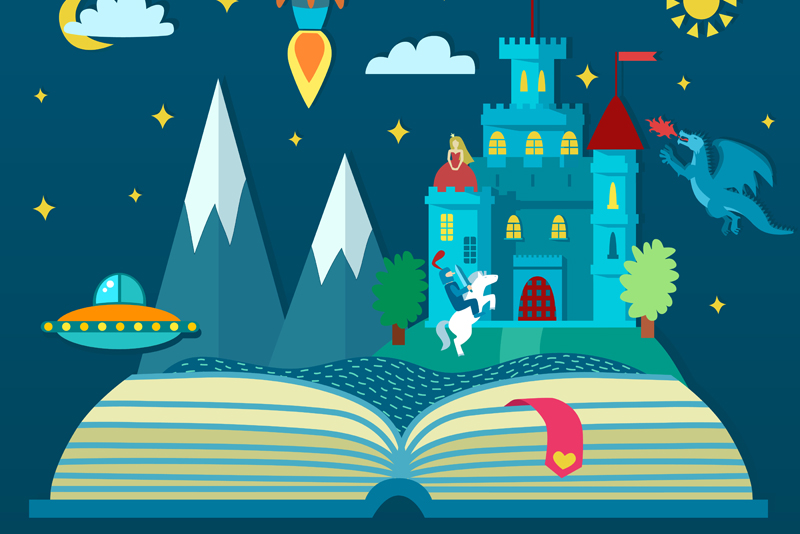 For the last few years I've been honored to participate as a judge of children's books for the Mom's Choice Awards. When I sit down to judge a new children's book, I have a set of criteria supplied by Mom's Choice and I also have my own criteria that I apply during the review process. After I evaluate the book through the eyes of an adult, I try to bring myself back to how I felt when I was six years old and try to look at it through the eyes of a child.

Does your new children's book or the one you are planning to write fit these criteria? Here's a 10-point checklist to use for your own self-evaluation.

Great children's books contain any or all of the following:

1) An engaging hero or heroine—Children usually see themselves as the heroes or heroines in books. Can a child identify with the hero or heroine you've created? Does the hero or heroine have universal appeal? Does this main character have special virtues, characteristics or flaws that become readily apparent as the story progresses? Does the character change during the course of the story? Is the main character credible to young children?

2) A fascinating story or plot–Whether your story is a board book, picture book or young adult novel, the story should have a strong opener, a vital and compelling middle, a riveting high-point and a satisfying ending. Will a child care about this story? Will the reluctant reader be intrigued enough to keep going because the story is so interesting?

3) Precise use of language–Children remember new vocabulary if it's introduced within the context of a story they love. Does this story have a solid balance of easily readable vocabulary with some challenging new words to stimulate children's minds? Does the writing flow or does it seem herky-jerky like a car when you don't shift it properly?

4) Rhythm and rhyme–Even if you don't write your stories in rhyme, you should still use prose that is lyrical and sounds well when read aloud. If a teacher read your book to four classes of children in one day would she still enjoy it time and time again? Would a tired mother feel more energized after reading this story to her children before bed?

5) Wondrous illustrations–If you are submitting your book to a traditional publisher for publication you don't have control over the illustrator who is selected. So how can you influence the type of illustrations selected? You can write a book where the words conjure up the scenes and characters in rich tones. That doesn't mean that you'll give every detail, it's just that your words will convey your vision of how the character or scene looks. The following paragraph is from the Caldecott-award-winning book "Marshmallow" by Clare Turlay Newberry. She what you envision from this scene:

"That night Marshmallow slept in the bathroom. Miss Tilly made him a bed out of a folded towel so he would be comfortable, but it was not the same as having a soft, furry mother to cuddle against. Still he did not cry."

Can you think of different ways to illustrate it? (Now go check out the book at http://www.amazon.com/Marshmallow-Clare-Turlay-Newberry/dp/0060724862)

6) A moral or important life lesson–In most great stories, there is an important life lesson that is the backbone of the story. This is a tricky area for most writers. Some stories with morals come across very preachy. Children are incredibly intuitive. They don't need everything spelled out. What is the moral or life lesson in your story? Do you explain this moral in words or is the moral very clear from the actions and conversations of the characters?

7) Humor—Not every story lends itself to humor but many do. I'm not suggesting you put jokes in your books. Instead, I'm suggesting that surprising situations or characters that solicit laughter are memorable and fun for children.

8) Realistic depictions of different cultures–Some stories take place in children's backyards others take place halfway across the world. Are different cultures well-researched and depicted authentically or does bias show in the author's presentation?

9) A story that can be read over and over and still enjoyed–If you think of your favorite stories as a child, you'll realize that one of the reasons they were your favorites is that you asked for them over and over again. That's why you still remember them after all these years.

10) A little bit of magic–I don't mean that your book has to be about wizards to be successful and sell thousands of copies. What I mean is that your book must spark a child's imagination. Will a child think about the story in your book and draw a picture about it a week later? If a child is sick in bed will the story make him or her feel better?

Books, in whatever form they may appear in the future, have an impact on children's lives. Don't forget that the book you write has the power to inspire a child.


Editor's Picks Articles
Top Ten Articles
Previous Features
Site Map





Content copyright © 2018 by Annamaria Farbizio. All rights reserved.
This content was written by Annamaria Farbizio. If you wish to use this content in any manner, you need written permission. Contact Annamaria Farbizio for details.