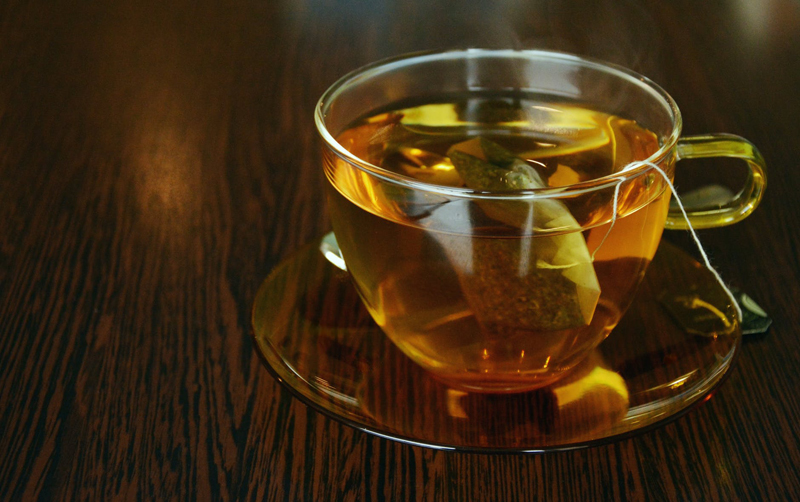 Children's Tea Recipes

Invite your children to tea! Whether you are having a true tea party or making it just a fun family meal with the kids, everyone benefits!

Cooking with your children is easily a great use of quality time spent together. The experience will have everyone bonding. It is hard today for families to get together for a simple meal, so try to set aside time to schedule this in.

Children that contribute to a family meal, dinner or a tea party are apt to eat healthier. In fact several reports, surveys and statistics have proven this. Harvard University did a study that compiled evidence to show that young children will consume more vitamins and nutrients when they eat with their parents. The Bureau of Labor Statistics published a report that states that at the time of report: too many families spent too many dollars on fast food. They proved that meals eaten at home with at least one parent at least twice to three times per week(on the minimum) will naturally eat 50% more fruits and vegetables. And something more The Pediatric and Adolescent Medicine Study that was done revealed that teens and "tweens" will also stay more concentrated on school and achieve higher grades, have less depression, and were less likely to do illicit drugs or even smoke cigarettes! This is good news.

Children will show a great deal of pride when they see that something that they have prepared is actually being eaten!

Their act of preparation shows great skills developing and the ability to work with others provides team building and these life-skills will be quite useful when the children grow up and are facing making all of their own decisions. Children love to be involved and enjoy counting, reading, and generally "playing" while cooking. Their clean-up efforts will give them a heaping spoonful of understanding and respect when they make the discovery of the work involved with preparation of the meal or tea.

Here are two excruciatingly easy and very kid friendly recipes that can be used for a modern day tea, or just light dinner at home with family:

Hammy Teawiches or Turkey Teawiches (parents name according to child's favorite luncheon meat)

What you will need:

Standard cookie cutters (shapes like star, half moon, triangle, heart)
Favorite slices of cheese
Favorite luncheon meat
Favorite bread (cookie cutters cut better in loaves of softer bread)
Favorite condiments (mayo or mustard)
Favorite luncheon meat (here we will illustrate with either Ham or Turkey)

Here are the directions:
Under your supervision, have children place their chosen cookie cutter over 1 slice of bread. (We use only 1 slice at a time) Have children press down to cut. Slowly pull piece of bread out of cutter to retain its shape.

Next, let children choose and spread on the condiment of choice. Repeat for as many sandwiches needed.

Serving suggestion:

Further the children's experience by letting them set up a tea service tea tray (here we will use iced tea) Sugar, lemon wedges(mom cuts up), bowl of fun fruits to "float" or hang on side of glass(again mom cuts up) and long tea spoons and napkins.

Let children arrange sandwich tray as well! Let them set up a pattern array of sandwiches and provide garnish like pickle spears and black olives.

Very Fun!

For a quick dessert:

Filled Sandwich Cookies

What you will need: hand mixer, mixing bowl, dinner plate

2tbsp. of softened butter or margarine
3 tbsp. of milk
1 C of powdered sugar
1 pkg. of chocolate chips (about 2 ½ "diameter)

Optional: colorful decorative sprinkles.

Under your supervision and in the mixing bowl have children beat at a low setting, the butter/margarine and ½ of the powdered sugar. Now, beat in the milk and the remainder of powdered sugar.

Spread this mixture onto the chocolate chip cookies and top with another cookie. Set aside briefly. Get a dinner plate and fill plate with the sprinkles, simply then roll each stuffed cookie around the edges with sprinkles. Have children set the cookies on a wonderful tray, cover lightly with foil and refrigerate.

Iced Tea

There are many ways to make iced tea. For this recipe we will use the Refrigerator tea recipe.
Here's what you need:
2qt pitcher
About 6-8 tea bags (your choice can use flavored teas)
2qt. cold water

Simply fill pitcher with cold water. Now add tea bags. Steep the tea and Refrigerate for 24 hours. Remove tea bags, garnish and drink!

*can use cold brew type tea bags.
This is the safest way besides full boiling to make iced tea.

Enjoy your impromptu lunch, dinner or tea party with your children.



Related Articles
Editor's Picks Articles
Top Ten Articles
Previous Features
Site Map





Content copyright © 2021 by Mary Caliendo. All rights reserved.
This content was written by Mary Caliendo. If you wish to use this content in any manner, you need written permission. Contact Mary Caliendo for details.