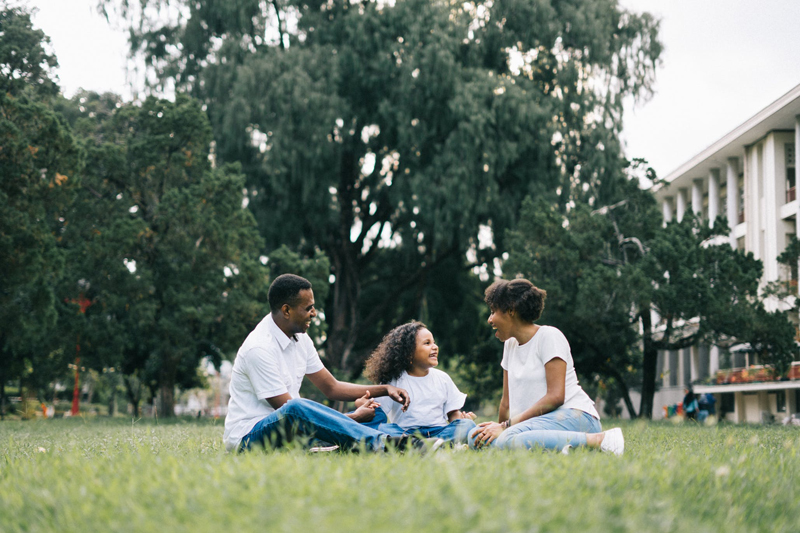 I know from experience that we can often suffer such pain and heartache because of the inability to let go of what used to be. But that is exactly what we need to do. We need to let go of all the used-to-be moments, and began to live for each day that is given.

There needs to be a death: A death to the past. Some of us get trapped in the past and how things used to be that we cannot hear God telling us to open the door; for that is where our deliverance, our healing, and blessings are.

Why do we find it so easy to accept something negative than it is to accept that which is good? I know plenty of people with pessimistic attitudes. And in being totally honest with you; it drives me nuts! I can't stand it. Why? Because all that energy wasted on things you no longer have control over; all the wasted thoughts that could be used to think on the goodness of God.

You know, it takes a lot more energy to be negative than to be positive. Perhaps we just don't believe God when He tells us that He has forgiven us, and that He has an expected end for us? The pessimist's thoughts, no doubt, will be that that end is destruction. Don't you know how much God loves you?

God's thoughts towards us are phenomenal and of great love. But yet, many of us have allowed the enemy power over our mind and our hearts, and have believed the smoke and mirrors of the enemy's tricks.

I can be honest with you, right? I mean, what would it benefit me to lie to you, or even to myself? There was a time when the enemy had me so twisted up, that I began to believe the lies that he was whispering. You see, the enemy is subtle. He will come in with a quiet voice, here and there; quite unassuming. He will speak lies into your ears, even as you sleep. He will tell you that you are no good. That you have messed up so bad that you will never be who God said you are. He will tell you that you messed up so bad, that your life will get no better than it is. He will even tell you that things are about to get worse. And attempt to back it up with scripture!

But, Oh for the grace of God! The devil is a liar! It is a stronghold that he tries to place on our mind. A stronghold that will have you bound in self-doubt and fear. But, I learned, and had to remember that greater is He in me that he that is in this world. I had to remember the word of God and speak it out loud!

Yes. Some of us have a past that is quite unbearable at times. But guess what? The Bible is filled with people just like us! And God stilled showed grace and mercy. And, His word was not just for them; it is for us, as well. God will not have you be in shame. Die to the past and its mistakes. Die to those thoughts that are crippling, and receive the grace that God has already granted you. You do deserve it!
You Should Also Read:
You Are Worthy


Related Articles
Editor's Picks Articles
Top Ten Articles
Previous Features
Site Map





Content copyright © 2023 by Ruthe McDonald. All rights reserved.
This content was written by Ruthe McDonald. If you wish to use this content in any manner, you need written permission. Contact Ruthe McDonald for details.