Boxing Day or St. Stephen's?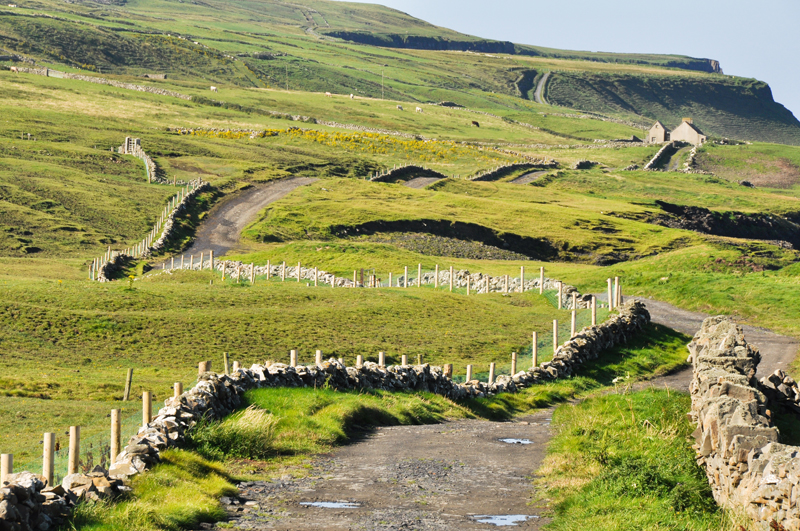 December 26th has passed, but the traditions that have been woven into Irish culture are worth considering. In Northern Ireland this bank holiday is known as Boxing Day, as it is in Britain and many Commonwealth countries. In the Republic of Ireland it is celebrated as St. Stephen's Day. St. Stephen was the first Christian martyr and his life story follows hard on the heels of the joy of Christmas Day and celebration of the Christ child's birth. As a child this tale seemed gloomy, but many of the stories surrounding December 26th follow the theme of sacrifice.

There are many variations of the origins of the name Boxing Day, but again they carry the theme of sacrifice, including self-sacrifice. In feudal times, this day might have seen the distribution of food to serfs. Later on the nobility and gentry would encourage their privileged children to 'box up' toys, ones that were unbroken and in good condition, to give to poor children who may not have had such a bountiful haul from Father Christmas. This ritual exercise of self-sacrifice was a practical lesson in 'goodwill to all' for children.
It also served as a leavening for what may have seemed pagan excesses of the Christian festival. St. Stephen was the first 'red martyr', being stoned to death for converting to Christianity. His sacrificing his life for his beliefs echoes the self-sacrifice of Jesus as God's son giving up his life to save humanity's collective soul.

The pagan echoes of sacrifice are reflected in the Hunting of the Wren King. According to Philip Carr-Gomm, the wren symbolized divinity and wisdom to Druids. The wren hunt could then be a perversion, perhaps religious amalgamation of pagan and Christian stories. The wren comes to stand for Christ's sacrifice. The hunting of the wren was not unique to Ireland, but it does seem to have maintained the custom for longer. It does, however, seem to be found in areas that would have had a Celtic population, such as the Isle of Man, Britain and France.

The Wren Boy and Straw Men, the mummers of old, may have given up the ritual slaughter of the tiny, harmless bird, but the sacrificial theme of St. Stephen's Day lived on. The straw boys or mummers would dress up in fantastical woven costumes. Often they would wear willow woven head pieces in the shape of a bull or horse. Their bodies would be covered in long straw tunics and leggings. They are truly awe inspiring to see. The mumming tradition lives on in the border counties of Armagh and Fermanagh today. The custom has adapted so that mummers or Wren Boys would visit houses, singing and performing and collecting for charitable causes.

What is true of all these customs is that the First Day of Christmas, whether you call it Boxing Day or St. Stephen's Day, has always had an element of sacrifice. It is a day when we have been encouraged to share the goodwill of the season with others who are in any way less fortunate. In that sense, the other theme of this day is gratitude.


Related Articles
Editor's Picks Articles
Top Ten Articles
Previous Features
Site Map





Content copyright © 2022 by Bee Smith. All rights reserved.
This content was written by Bee Smith. If you wish to use this content in any manner, you need written permission. Contact Bee Smith for details.