Dakinis in Tibetan Buddhism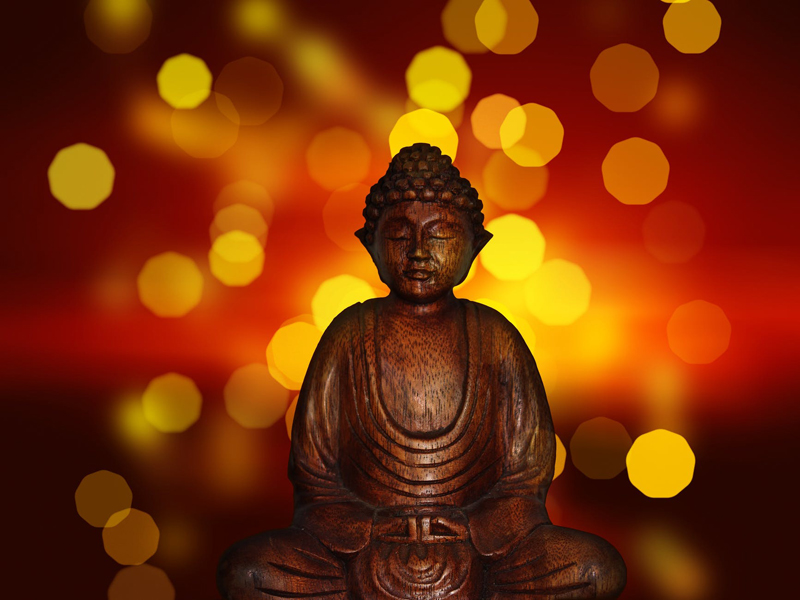 A dakini is a female representation of enlightenment and enlightened energy, most commonly associated with Tibetan Buddhism, although dakinis are also part of some Hindu and Japanese Buddhist traditions. The word 'dakini' is actually Sanskrit; the Tibetan equivalent is 'khandroma', which is often translated as 'sky-dancer', 'sky-walker', or 'she who traverses the sky'.
Dakinis are usually thought of as deities or supernatural beings, but within Tibetan Buddhist writings they appear in three different forms: 1) As meditational deities, or
yidams
, 2) As human female teachers or guides, and, 3) As protectors of the truth or
dharma
, in both human and deity form (images of each type are shown on this page - roll over the pictures for the dakini names.) They are present in all
four schools of Tibetan Buddhism
, but are particularly linked to
Vajrayana practices
, where they are instrumental in the transformation of energies at the heart of tantric practice.
Dakinis appear in many guises throughout Tibetan literature and lore. In the case of actual human teachers like
Yeshe Tsogyal
, they guide spiritual aspirants to enlightenment through their teaching activities, including initiations and empowerments that only they can perform. In other cases, they help establish and empower specific teachers and lineages through the creation of specially empowered objects, texts, and practices - such as the gift of the
'black hat' of the Kagyu lineage
. In other cases, they appear in disguise, often as seemingly powerless or unpleasant figures such as an old woman beggar, and 'test' unassuming adherents, transforming into their true form for those who pass.
Many dakinis appear in wrathful or fiery forms, and they are especially connected to Tibetan burial or charnel grounds, where adherents go to meditate on transience and overcome fears of all types. In this role, dakinis are slayers of delusion and protectors of the truth, helping adherents repel or transform negative forces, both within and outside themselves. These wrathful representations have led to them being associated with the unconscious or 'anime' aspects of human consciousness by Western psychologists, while feminist interpretations exult them as powerful female icons.
Within Tibetan Buddhism itself, dakinis can be seen as all of these things. They are on one level a representation of pure female energy - receptivity, creativity, the primordial womb. However, on another level, they are beyond gender, representing enlightenment itself. Their very embodiment represents enlightenment united with physicality, a mind-body or masculine/feminine union, as opposed to the glorification of either mind/masculine or body/feminine one over the other.
For more information on how dakinis are viewed within Tibetan Buddhism, check out:
You Should Also Read:
Women in Buddhism


Related Articles
Editor's Picks Articles
Top Ten Articles
Previous Features
Site Map



Follow @mommymystic
Tweet



Content copyright © 2022 by Lisa Erickson. All rights reserved.
This content was written by Lisa Erickson. If you wish to use this content in any manner, you need written permission. Contact Lisa Erickson for details.