5+ Tips for Selling at Book Fairs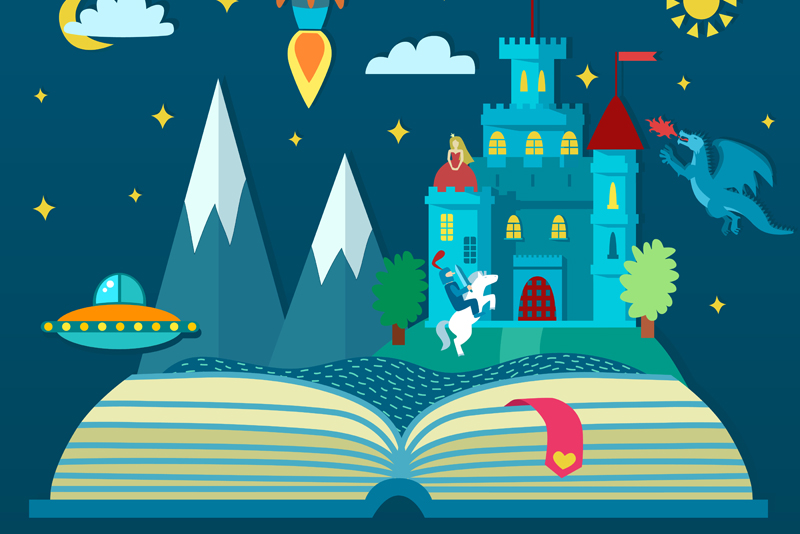 Over the past few weeks I've been selling my books at local events in my area. It's been a lot of fun as well as profitable and one of the unexpected side benefits is that it's given me a renewed zest for writing. I came back with a list of techniques and tips that I hope to refine as I continue to make these events a regular part of my promotion activities.
Tip 1: Go to sell, but don't make that your focus.
Have you ever gone into a clothing store where you fully intended to buy something new and been pursued by a salesperson to the point that you decided to leave the store? I have and so I have a natural aversion to "trying to sell." By watching other successful promoters I've noticed that there's a big difference between engaging potential customers and hounding them. Don't be afraid to say a warm hello, ask people how they are doing, smile and wave at children and say a few engaging words about your story when someone picks up your book.
Tip 2: If someone picks up your book, give them the space to read part of it or all of it with no strings attached.
After you've talked to a potential customer, remember that your buyers are readers. The reason they've stopped at your table or booth is because they love books. Give them the opportunity to read! Make sure there are plenty of display copies for adults and children with prominent "display" stickers so that potential buyers are encouraged to pick up your books, look at them and peruse them at leisure. At the recent Sonoma County Book Festival, an older woman picked up my holiday gift book entitled "Melchior's Gift" and read the whole story as she stood at our table. She chose not to buy it but I could tell by the look on her face that she was moved by what I had written. It was a special moment for me.
Tip 3: Listen to your potential customers as if they were focus groups.
Chat with customers as they are reviewing or buying your books. At the Mountain View Arts Festival, a group of women passed by my table several times with a small golden-haired toddler. Each time they meandered they picked up different books. By the time they let the little girl choose her own book to purchase, I knew who was buying the book for her (grandmother and great aunt), how old the child was (4 3/4, don't you love it when a child says she's almost 5 but now she's only 4 3/4?) and whether she could read yet (yes!). As customers walked away with my books in hand, I jotted notes down and at the end of the festival I felt that I better understood my customer base.
Tip 4: Make your booth or table as attractive as possible and offer free postcards or small promotional items so that people will remember you.
In addition to offering special promotions such as "buy one picture book and get a gift book free" always have postcards, business cards and small giveaways (bookmarks are great) on hand to liberally give out to anyone who stops by. Maybe they aren't ready to buy yet but will when they have a birthday or holiday to celebrate.
Tip 5: Always sign your books and write a personal note for the child who is receiving the book.
It warms my heart to know that my book will be given gift wrapped with love to a special child. I find out the exact spelling of the child's name to make sure I write it correctly. I ask customers if they have something specific they would like me to write and if they do, I follow their wishes and then sign my name. If they prefer that I create something, I find a way to tie the story to what I write in the front. If my child reader is present, I try to draw a little drawing to accompany what I've written and show it to him or her at eye level. I want to make the purchase of this book something memorable, just as I cherish the fact that my story will be read, shared, and hopefully loved, in his or her home.
Tip 6: Expect the unexpected and enjoy the journey.
At the end of the Mountain View Arts Festival, we were beginning to wrap up and I was a little tired from being outdoors and talking to people for about six hours. An attractive woman of about my age, came by and asked if she could look at my books even though she might not buy. I said "yes, of course." She stood at our table for quite awhile and read one of my picture books and looked closely at another. She seemed deep in thought. Then she told me she was a freelance writer and was putting together an article for a local paper. She snapped a few photos of my book covers with an incredibly tiny camera. A few days later she e-mailed us a fantastic write-up naming us in the top six out of 600 vendors at the festival. I couldn't believe it! Here's the article:
Examiner.com


Related Articles
Editor's Picks Articles
Top Ten Articles
Previous Features
Site Map





Content copyright © 2022 by Annamaria Farbizio. All rights reserved.
This content was written by Annamaria Farbizio. If you wish to use this content in any manner, you need written permission. Contact Annamaria Farbizio for details.