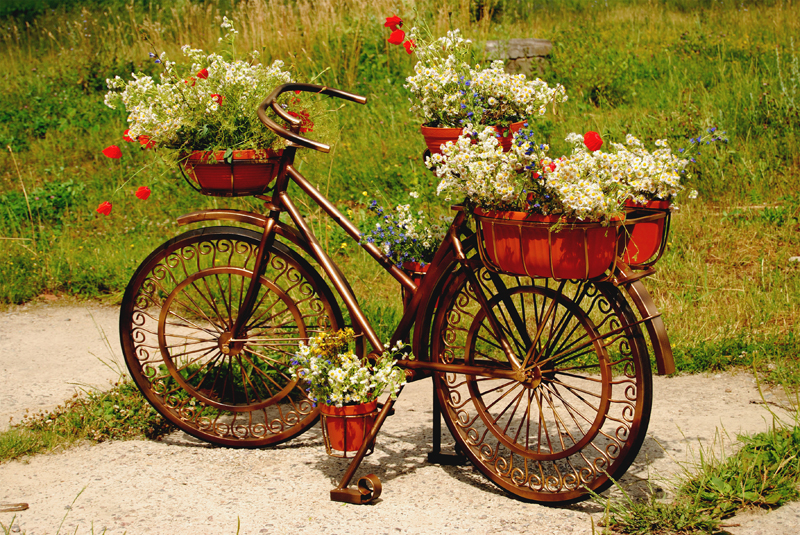 Potting soil, sometimes referred to as potting mix, is a blend of organic material designed specifically for plants in containers. Garden soils, tops soils or the soil from your backyard shouldn't be used in containers. These types of soil are too heavy for container plants and will quickly become compacted. Compacted soil restricts air and water movement to the roots of plants. Container plants suffering from compacted soil can stop growing, stop producing flowers, develop diseases or begins to drop leaves.

Good, quality potting soil should be a mix of organic materials which allow for air movement, water movement and root growth. Some companies sell potting soils or mixes that contain proprietary ingredients, but most potting soil will include peat and sphagnum moss, pine or hardwood bark, sand or charcoal, and perlite or vermiculite. Each of these organic ingredients serves a different purpose.

Peat and sphagnum moss help the soil retain water. Pine and hardwood bark decompose over time and create humus, an excellent growing medium. Sand and charcoal help regulate soil pH and move water effectively to the roots of plants. Perlite and vermiculite is that white stuff in the soil. People often refer to it as Styrofoam, but it's actually a volcanic rock. When these rocks are super heated at high temperatures they expand and become light and airy. Perlite and vermiculite improve the aeration of the soil and balance the pH as well.

Aeration, or air movement in the soil, is critical for the success of all plants. Simply put, plants take in carbon dioxide and convert it to oxygen, most everybody knows that. What most don't realize is that they take in carbon dioxide through their roots. Plants in containers have the disadvantage of being surrounded by a solid surface – the container – which can restrict air flow. That's why it's recommended that plants in containers be allowed to dry out slightly between watering. It gives the soil, and the roots, exposure to the air needed for good plant growth.

The same thing that restricts air movement in containers is that same thing that restricts water movement – the container itself. Container plants that are overwatered have fewer options for "shedding off" excess water. Conversely, container plants are unable to draw water from alternative sources, for example, from deeper in the soil.

Whether it's called potting soil or potting mix, ensure the product you use is designed specifically for containers. Keep in mind that most potting soil and mixes contain a granular fertilizer that will last 3 – 4 months, on average. Adding even more fertilizer to a newly potted plant can be too much of a good thing.

................................................................................

CASUAL VISITOR … and just browsing? Why not sign up to the Container Garden newsletter? It won't matter what space or how many pots you have or even how much time you have to spend in your container garden; what will matter is that you get our reminders and good advice and ideas all in one interesting article.



Related Articles
Editor's Picks Articles
Top Ten Articles
Previous Features
Site Map





Content copyright © 2023 by Kay Boeger. All rights reserved.
This content was written by Kay Boeger. If you wish to use this content in any manner, you need written permission. Contact Lestie Mulholland for details.