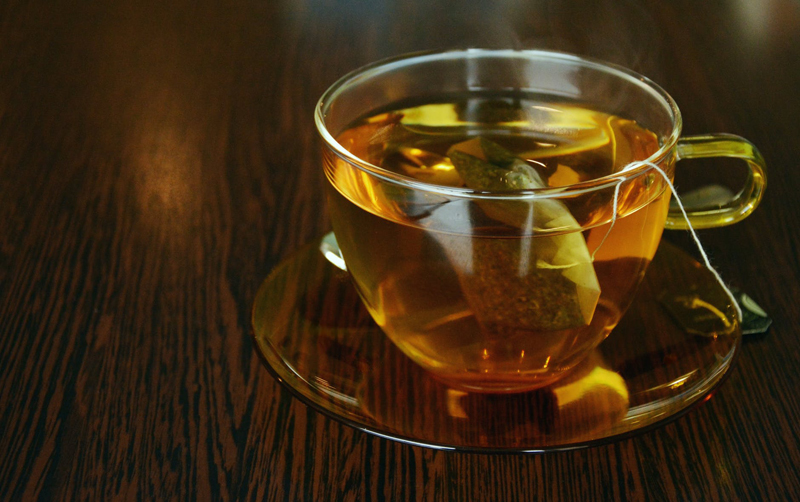 Homemade Tea Bath

In these hard economic times, as well as a desire to seek out "green" alternatives in cosmetics; why not make your own? Cosmetics packaging and additives have many worried. People have skin sensitivities, or they may be worried about the environment and not wanting to contribute to adding into land-fills for example. Here are some great homemade bath teas recipes that you can make in the comfort of your own home, and once you try them you most definitely will want to give them as gifts or even party favors at your next tea! Now that is not only economic, the bath teas may also provide one with therapeutic benefit as well.

I will highlight two types of bath teas for you. Each of them can use items found in the home or may be purchased in health food stores, supermarkets, craft stores, or even on-line stores. The level of difficulty for each is: none! Yes, these recipes will make the non-crafty person look super crafty!

To start, it has long been known that for tired and sore muscles a long soak in a tub would have us feeling better, or if we were restless and could not sleep a tub bath would help us relax making it easier to achieve sleep.

Here is a quick idea just for you: (this will invigorate you and get you ready to make bath teas for your further use or to give as gifts)

Invigoration bath:

You need:
Juice of ½ lemon (you will squeeze this into the water)
3 peppermint, spearmint, or other mint tea bags

Directions:
Run your warm bath (do not make it ultra hot as this will have "sleepy effect")
Now squeeze your half lemon into the water
Then "float" those three mint bags in the water
That's it get in and feel a tingling sensation! You'll be ready to go in no time!


For Bath Tea Bags:

These can be made for your home use and for gift giving as well.
There are several ways that a "tea bath bag" can be made, one can use an existing large Chamomile bag or one can make your own tea bag. Decide which way you would like to go with that. Making your own bag for gift giving makes this very pretty.

What you will need:
Regular Chamomile tea bags (purchased ready-made)
Dry Lavender
Directions:
Taking the Chamomile tea bag cutting very slowly as not to rip bag, cut across top, and now simply add 1 tsp. of the dry lavender to the tea bag. Shake contents carefully. Gather bag opening and tie with fancy ribbon (can use small rubber band around top to keep it more secure, then top with ribbon)

Can add extra length of ribbon for hanging on faucet. If you want to make your own tea bag, you can purchase unbleached cheesecloth, or muslin. Cut into square (will need stitching on sides) or about a 9" circle and add the contents of the Chamomile tea bag & 1 tsp of lavender. Now gather and again tie-off as above or can even stitch open top closed if so desired. Bags can be purchased pre-made at most craft stores as well.

Can make a grouping and put in a fancy basket for a gift or can use with fancy hang tag as a take-away favor. You can make your gift as fancy as you would like. There are many natural unbleached selections of crafting ribbon and string as well. Make sure to include directions on usage. And always remember to include the ingredients in case of skin allergy.
*Can use loose Chamomile tea as well about 2 tsp to 1 of lavender.

How about Green Tea Bath Salt?

Again this is an extremely easy recipe to make for home and to give as gifts. It adds a nice and a subtle scent to your bath.

While this has more ingredients that you may not have on hand they are easily attainable at the mentioned stores as well.

For your Green Tea Bath Salt: you will need glass jar (can use mason jars, mayonnaise jars, large Jelly jars etc.) Make sure that the jars are very clean and that also means scrubbing the lid too. These jars also have to be completely dry as well.

Ingredients list:
Glycerin (1/2 tsp.)
Essential oil (can use a desired scent of your choice- we are using lavender for this recipe) Use a dropper and do not get this oil in your eyes.
About 4 C of Epsom salt
½ tsp Matcha green tea powder (powder as opposed to leaves as this dissipates in the water-where leaves would just float on top of the water)
A metal spoon

In you glass container mix together Epsom, glycerin, and Matcha stir this well. Now take your dropper and add your essential oil; 20 drops. Cover and wait about 1 hour and shake again gently to make sure there is no clumping going on in there. Tie a ribbon around container. Directions for use would be to take at least one full spoonful under running water and enjoy!
Again always be sure to include directions, the contents list for allergy, an expiration date and for this about one year.

Have fun making, decorating and even giving a homemade Tea Bath gift!



Related Articles
Editor's Picks Articles
Top Ten Articles
Previous Features
Site Map





Content copyright © 2022 by Mary Caliendo. All rights reserved.
This content was written by Mary Caliendo. If you wish to use this content in any manner, you need written permission. Contact Mary Caliendo for details.