Antelope or Venison Roast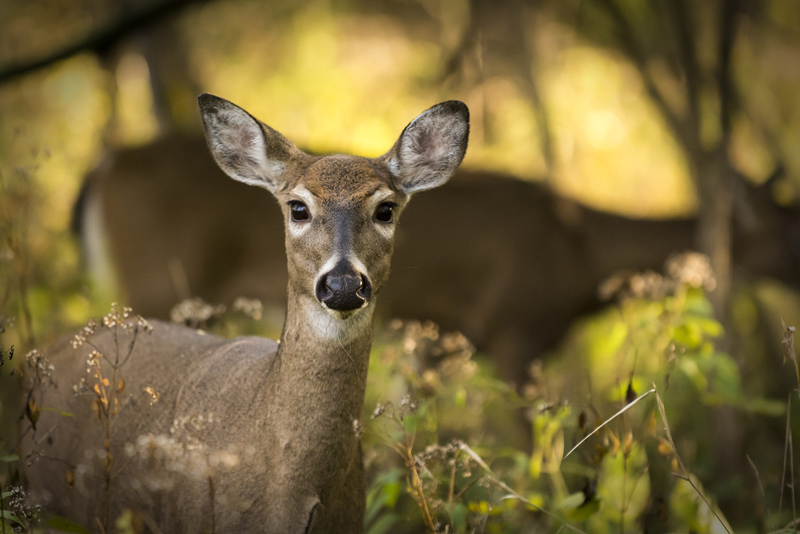 With Whitetail Deer hunting season in full swing across the country, I thought It might be helpful to post a few of my favorite venison recipes. Antelope and venison can be tricky to prepare, as it can easily become tough and can taste rather gamey. To ensure maximum tenderness and flavor in the game , be it deer, elk , antelope etc... is to skin it immediately after killing it and wrap the skinned, gutted and cooled carcass in a cheesecloth transport bag.

Unless you have your game professionally processed into ground meat, you will want to marinate your favorite cuts before cooking them. A marinade can be made of many different flavors , some favorites are bbq, black pepper, hot peppers, and wine. Some are dry and some are wet. It is not the type or flavor that you choose, but the amount of time the meat is kept in the marinade which is most important. For the best flavored and most tender cuts of meat you should marinade for a minimum of 24 hours.

To prepare a venison or antelope roast, prepare the following marinade at least 24 hours before your planned cooking time.

1 cup olive oil
1/3 cup lemon juice
1 teaspoon dry mustard
1 teaspoon salt
1/4 teaspoon garlic powder
6 to 8 peppercorns
1 1/2 teaspoon MSG
1 large onion sliced
2 bay leaves
1/4 teaspoon paprika
dash cayenne pepper
1/4 teaspoon each : dried basil, rosemary, parsley, thyme
1/3 to 1/2 cup of Madeira or Sherry
your choice of small onions, mushrooms, celery , carrots or potatoes , or all of the above.

Place ingredients in a glass bowl or large ziplock bag along with the roast. Allow to marinade for 24 hours in the refrigerator before cooking. You will need to allow 30 minutes of cooking time per pound of meat. Reduce cooking time by 5 minutes per pound for a more rare roast. Place roast and marinade and the choice of fresh chopped vegetables uncovered in a 325 degree oven.

To make a gravy , after the meat is cooked, remove roast and vegetables , and add 1/3 to 1/2 cup of either Madeira or Sherry ( your choice) to the drippings in the pan. Warm liquid on top of the stove, and serve.



Related Articles
Editor's Picks Articles
Top Ten Articles
Previous Features
Site Map





Content copyright © 2022 by MaryBeth Crabb. All rights reserved.
This content was written by MaryBeth Crabb. If you wish to use this content in any manner, you need written permission. Contact MaryBeth Crabb for details.