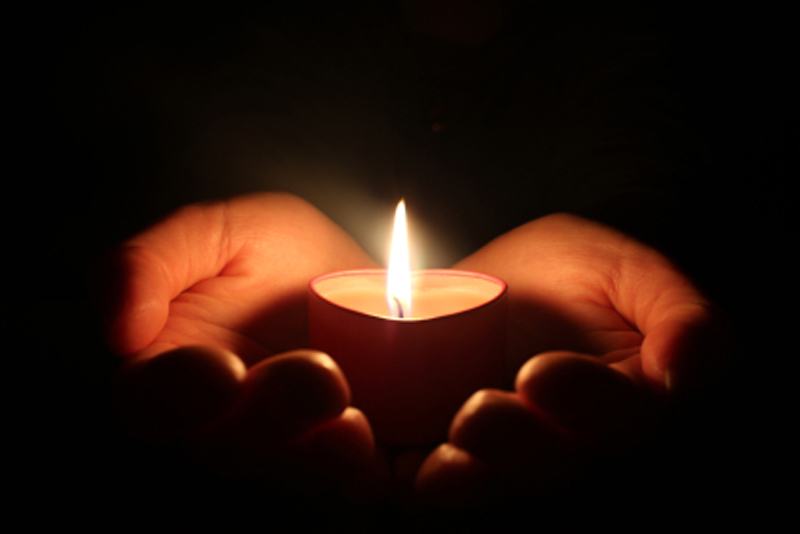 As we visit the Four of Cups, we find our young male healer deep in contemplation. Much like Buddha under the Bodhi tree, he is lost in his own feelings. He is so immersed in the "what ifs" that he can't see what is actually happening in the present.

To the side of him are three Cups representing his past accomplishments. He is a compassionate and heart felt healer who has gained recognition for his skills and intuitive understanding. And, in front of him is a new opportunity being offered. This is his chance to work with another skillful and intuitive healer. But, he is too lost in his own emotions to see what is right there waiting for him.

We can only imagine what is going through the mind of the young healer at this time. He is at one of those crossroads that put the mind and heart at odds. Perhaps he is wondering if the feelings he has for his female counterpart will interfere with his chosen pathway. Can he work with her and still maintain the decorum necessary for his position? All he knows is that he turns to mush whenever he sees her. What to do?

Sometimes we miss opportunities that are right there before us due to our feelings of fear or inadequacy. How many times has our logical mind told us that this is the opportunity we have been waiting for? But, our feelings tell us that we just aren't ready to make that leap. And, so the battle between mind and emotion rages until we can't make any decision at all. These are the times we simply choose to leave it behind and move forward, albeit with many doubts and regrets.

There are times when you just have to stop, get out of your own mind and listen to your heart and your intuition. That still voice inside you is seldom wrong, especially when it starts to shout at you in exasperation!

If the Four of Cups appears in your reading, know that it time to stop thinking so much and listen to your intuition. Don't miss a golden opportunity because of what you imagine might happen. Stay in the present, acknowledge your skills and abilities and take a leap forward. There is much being offered to you at this time. Don't miss the chance simply because you are stuck in your own self doubt.

.


Related Articles
Editor's Picks Articles
Top Ten Articles
Previous Features
Site Map





Content copyright © 2022 by Linda J. Paul. All rights reserved.
This content was written by Linda J. Paul. If you wish to use this content in any manner, you need written permission. Contact Linda J. Paul for details.