Words of Wisdom from Successful Authors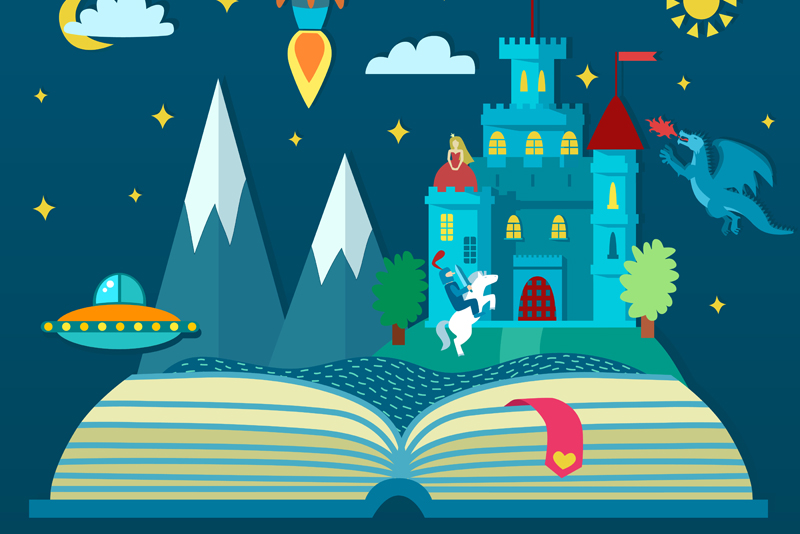 In early November I had the good fortune of being invited by a new friend to an exciting special author event at the Hiller Aviation Museum in San Carlos, California. This event is held annually to benefit Family Connections, the only tuition-free parent participation pre-school for low income families in California. Family connections (www.familyconnections.org) has three locations in the California Bay Area and they teach over 400 children. Since 1993 they have helped thousands of families. This organization empowers ESL children and their parents to learn, grow, and dream. And what better way to encourage dreams than through literacy?

This charity event included presentations and book signings by three special authors: Elisa Kleven, Robert San Souci, and LeUyen Pham. I learned something lasting from each of these three presentations and I scribbled my notes furiously in the dark so that I could remember the details to write for this column.

First on stage was Elisa Kleven. I could tell from the moment she started her talk that I was in for a special evening. Elisa is the author and illustrator of fourteen best-selling books for children. She's the illustrator for sixteen additional books authored by other writers as well. In 2001, she received the New York Times Best Illustrated Book for "Sun Bread." Elisa brought us into her imaginary world...a place I never wanted to leave once I entered it. As a child living in Los Angeles, she created her own fanciful environments from a colorful collage of materials. You can see the evidence of this same childlike wonder in her present day illustrations. She was never formally trained as an artist, so her art retains the innocence of a child's drawing with the sophisticated emotional layers that only an adult's experience and love can bring. I bought her book "A Carousel Tale." I stood in line for over an hour to get her autograph which turned out to be not only her signature but a special sketch of the main character in her book, Ernst, the blue crocodile, with his specially crafted bird. The artwork in this book was so very beautiful that I thought it would be difficult for any author to write a story that could match, but Ms. Kleven's tale was wonderfully told and rang completely true with a powerful message of the transformative nature of art and creativity. I not only wanted to read this book; I wanted to hug it.

Lessons learned from Elisa Kleven: Keep your childlike wonder, when you need inspiration ask yourself: What If? Her presentation inspired me to write these story starters: What if I woke up and had wings? What if I found a treasure that I thought belonged to me but it really belonged to everyone? What if I went home and everything was different?

The second author to come to the stage was Robert San Souci. Disney consultant for the movie "Mulan" and the author of over 65 folklore books for children, San Souci is a consummate storyteller and he quickly "painted a picture" of some scenes from his current books by acting the different characters himself complete with varying voices! San Souci knew that he wanted to be a writer early in life and he partnered with his illustrator brother, Daniel, to create his first books. As the brothers grew into adulthood they started talking about making their passion into a profession. After thirteen rejections with their first book and fourteen with their second, on the third try they received a publisher contract for "The Legend of Scarface: A Blackfeet Indian Tale." Two of his books, "The Talking Eggs" and "The Faithful Friend" have received Caldecott Honor Awards. One of my favorite parts of his presentation included three slides: his messy first draft by hand, his completed cleaned up publisher submission (he joked that he thought it was absolutely perfect), and his clean submission made a complete mess by his editor.
Lessons learned from Robert San Souci: Retain the essence of oral storytelling in your written works, respect your sources and don't be afraid to collaboratively revise your work. His presentation strengthened my resolve to read my stories aloud over and over again to try to capture the cadence of traditional oral storytelling.

The third author presentation was from author and illustrator, LeUyen Pham. LeUyen and her family escaped from Vietnam when LeUyen was two years old. She joked about the fact that her parents wanted all their children to be either doctors or lawyers. She was studying law at UCLA when the head of the art department noticed her exceptional artistic talent and made some connections for her. She switched majors and pursued art at The Art Center College of Design and worked for DreamWorks after college. Since 1999 she's illustrated over 40 books for children and written two well-received books of her own: "Freckleface Strawberry" and "Big Sister, Little Sister." LeUyen talked a lot about the way she carefully constructs an illustration for a particular book. She's an amazingly versatile artist. If I had been given five of her books to review with no illustrator credit, I would never have known the same artist illustrated all five.

I selected "Aunt Mary's Rose" written by Douglas Wood (author of the best-selling Old Turtle) and tenderly illustrated by LeUyen as a purchase for my library. It's a heart-touching story that all the generations of a family can enjoy. The illustrations are breathtaking.

Lessons Learned from LeUyen Pham: Just as illustrations must be carefully constructed, the words in a story set the mood and tone. And especially for parents, don't be afraid to support your child if he or she shows an interest in art at an early age. The life of a children's artist is filled with joy.

A new children's bookstore in downtown San Carlos, California called The Reading Bug (www.thereadingbug.com) had worked with Family Connections to create a temporary children's bookstore in the large conference room with the authors' books beautifully displayed. It's clear to me that Store Manager, Cheenie Durham and her staff love children's books as much as I do.

It was a wonderful evening and the lessons I learned will become part of my writing as I move forward.



You can purchase Elisa Kleven's A Carousel Tale or Aunt Mary's Rose illustrated by LeUyen Pham at The Reading Bug in San Carlos, California or at Amazon.com.


Related Articles
Editor's Picks Articles
Top Ten Articles
Previous Features
Site Map





Content copyright © 2021 by Annamaria Farbizio. All rights reserved.
This content was written by Annamaria Farbizio. If you wish to use this content in any manner, you need written permission. Contact Annamaria Farbizio for details.