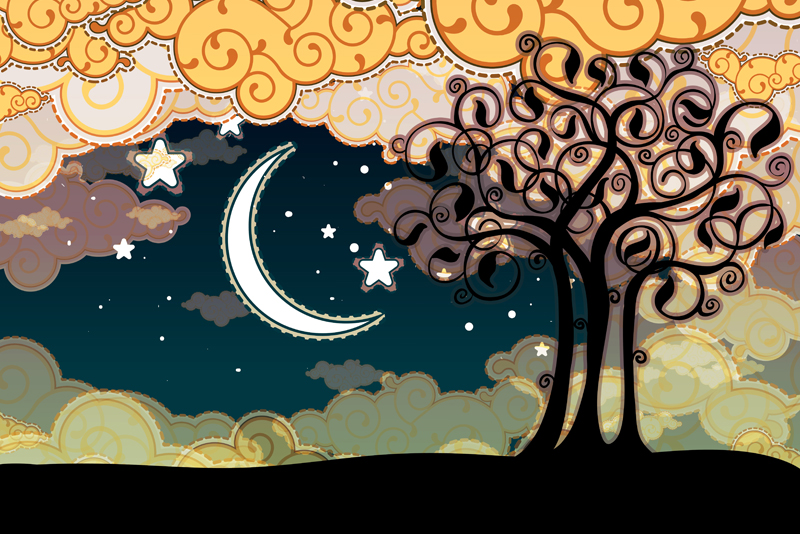 Most followers of Paganism follow it as their preferred way to connect with the Divine. However there are a significant number who, although they do not believe in Divinity either as a single force or a particular pantheon, still find that Paganism is an important part of their personality and day to day life. They tend to base their beliefs on science, Jungian psychology, and the latest findings in neuropsychology and neuropsychiatry.

Interestingly most of the practitioners of this branch of Paganism still believe in magick. Usually this is based on synchronicity as encountered by Jung and commented on in his case notes and autobiography and backed up by practical experience. One Pagan I know who follows this path first became interested in it when he read Scot Adams "The Dilbert Future" in which Scott, an atheist and trained hypnotist, mentions experimenting with both affirmations (successfully) and having an experienced Tarot reader predicting the order of Tarot cards drawn randomly from the pack whilst in a trance. My acquaintance tried some similar experiments, particularly with the affirmations, and got good results. Following on from this he looked for a system that would explain why this sort of thing worked. After a brief flirtation with Chaos Magick he realised that Paganism was the path most in tune with his psychology and his love of nature.

Instead of the Divine he works successfully with the inner Archetypes as described by Jung. He certainly gets the results he wants with his magick and, over all, is a pleasant person to be with, and respects all living things. The latter to the extent that he is vegetarian believing that as there is no afterlife it is particularly cruel to deprive an animal of its life – and subject it to a potentially unkind lifestyle when growing up – purely so he can eat it. He doesn't even wear animal sourced items such as leather and is the only person other than myself I know of to help worms out of puddles so they don't drown.

He isn't alone, even my friend the Witch whose Pagan shop I helped out at back in the 80's and 90's is an existentialist Pagan. Because she had no particular ties to any of the many spiritual paths that people who visited her shop followed she was respected by all as a neutral party. Her magick too was based on synchronicity and she was a skilled Tarot counsellor. The shop was a magnet for Pagans of all persuasions and prospered, only closing when the building it was based in closed down. Rather than continue in a new shop my friend became a fine arts teacher and still follows a Pagan path.

Personally I have learned a lot from my existential friends and atheists such as Jonathan Miller mainly because they make you think. I'll always remember seeing Miller on "The Late Show" hosted by Gay Burne sometime in the early 1990's carving very large holes in the arguments of in an invited audience of various spiritual persuasions. They were saying things such as "Of course there's life after death – look at all the people who've come back to life after dying on the operating table and told us their experiences". To which Miller pointed out "How do you know they just didn't die, and the hypoxia and natural endorphins released by the body just gave the illusion of an afterlife?"

Then they mentioned reincarnation and people remembering past lives. Millers' response was to explain how much a person's personality depends on their biology. Different biology = a different personality and, therefore, a different person thus the personality could not survive death. His arguments were so good I rang up a couple of fellow Pagans while the program was on and suggested they watch it too. "This is the sort of thing we should be looking into" I said "Also if near death experiences and reincarnation are real, these are the sort of facts we should be able to explain to show our side of the debate with equal clarity and evidence"

What I liked was the way Miller was showing up the gaps in the reasoning and knowledge of the people he was debating with rather than disputing the existence of the Divine. This is exactly the sort of reasoning that makes existential Pagans such a vital part of the Pagan community as a whole to encourage critical thinking rather than just blindly accepting dogma. It's the Pagan equivalent of the Buddhist Kalama Sutta on discerning religious teachings

My being comfortable in discussing Paganism from the existentialist viewpoint has always drawn comment from my more traditional Pagan friends. "You've had personal encounters with different Gods and Goddesses, and even channelled them on occasion." They say "How can you take someone seriously who doesn't believe they exist?!" My reply is that there is a lot more to the Divine than the limited view that many people have of it, and by looking into the existentialist worldview and dialoguing with them both sides learn a lot more about nature, the foundations of the multiverse, and our place in it.








You Should Also Read:
Jonathan Miller
Kalama Surtta


Editor's Picks Articles
Top Ten Articles
Previous Features
Site Map





Content copyright © 2022 by Ian Edwards. All rights reserved.
This content was written by Ian Edwards. If you wish to use this content in any manner, you need written permission. Contact Ian Edwards for details.