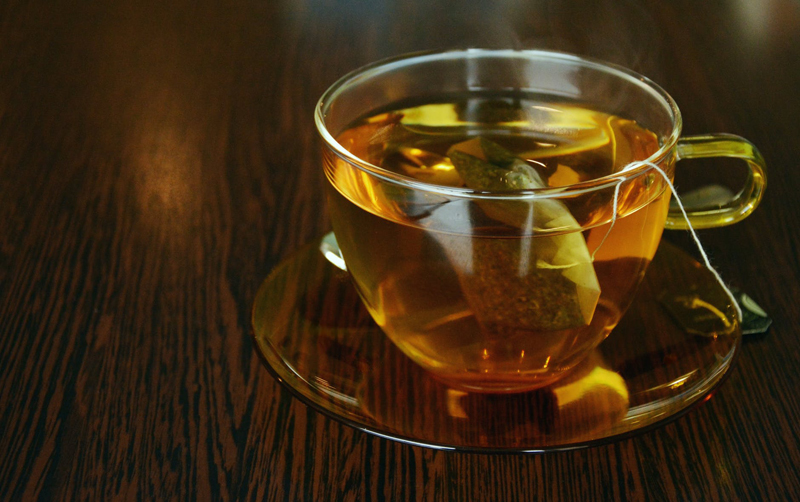 Darjeeling Tea

Darjeeling tea is often called the "champagne of tea". Darjeeling tea is considered a high quality black tea. This black tea is grown high up in the foothills of the Himalayan Mountains of Northern India.

How does a tea become known as the "champagne of tea"? Grown at 7000 feet above sea level, some say it is a bit closer to heaven, but Darjeeling tea is considered the most expensive and most exclusive of the teas. Why is that when Darjeeling is simply a black tea that can be considered an oolong? Confused? Let's try to go back in history a bit;
Darjeeling was first planted in 1841 by a civil surgeon of the Indian Medical Service. His name was Dr. Campbell. He was practicing medicine in the Indian District of Darjeeling. He had obtained tea seeds from China. Dr. Campbell planted the tea seeds only as an experiment. By 1850 Darjeeling went commercial.

Darjeeling became wildly popular, the UK embraced this tea above all others at the time. When the Tea Board of India was created, Darjeeling became an exclusive tea. This rendered the tea extra special. It carried the certification and the logos of the tea board. What does exclusivity really mean? It means that Darjeeling cannot be otherwise grown, or manufactured anywhere else in the entire world but there in the foothills of the Indian District of Darjeeling and the Himalayan Mountains.

The superior quality has been made by classification, flush time, and grade. This Indian black tea has maintained this superior quality by its consistent regulation and overseeing of the growth, harvest and manufacture of the tea.

When a tea estate speaks about flush time, they are referring to the harvest seasons of the tea. They are called flushes. The new growth of a tea plant consists of full leaves. It takes approximately forty days for a new bud to blossom into a flush.

The first flush is in early spring about mid-March. This harvest time produces a gentle light in color tea with mild tannin. These first picked teas are much more delicate than the second flush.

The second flush is a summer harvest. The month of June is when the tea has had much more time to mature. At this pick the tea will be much fuller in flavor almost "musky". This is called muscatel to tea tasters.

There is an in-between- season called a "rainy" or monsoonal flush. The rain creates a less withered leaf; more oxidized, however. These leaves from the "rainy" harvest are often utilized to make chai.

The final flush is called Autumnal flush. The weather is cooler in the months of September through November. The rains have all passed producing a more subtle flavor
With less spice and full-bodied and having a darker color.

Darjeeling is also classified by its grade as well as size and quality. There a four types of basic grades and they are: whole leaf, broken leaf, fannings, and dust.

Darjeeling tea is a superior quality tea; with the characteristics of a bright coppery color with full-body and floral notes. This tea, while being an expensive brew is well worth the cost considering you are putting champagne in your tea cup! Enjoy!



Related Articles
Editor's Picks Articles
Top Ten Articles
Previous Features
Site Map





Content copyright © 2022 by Mary Caliendo. All rights reserved.
This content was written by Mary Caliendo. If you wish to use this content in any manner, you need written permission. Contact Mary Caliendo for details.