Afternoon Tea Parties A Book Review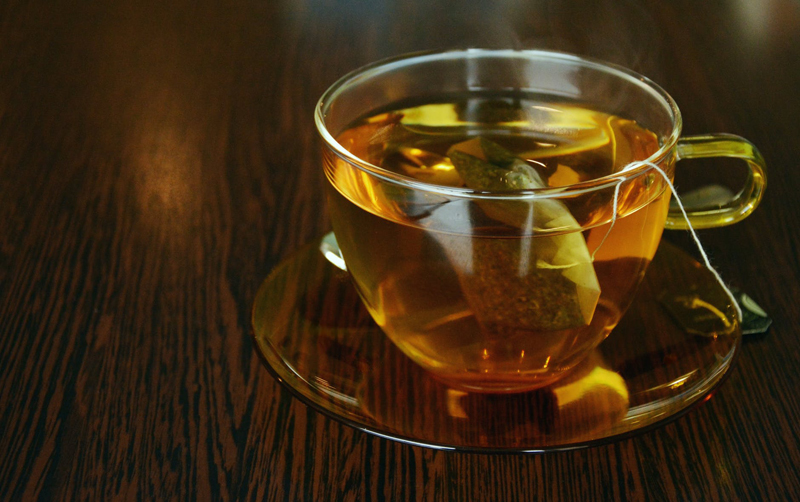 Book Review

Afternoon Tea Parties
By Susanna Blake

Photography by Martin Brigdale
140 pages

I am happy to say that "I judged this book by its cover"! Yes I am guilty; it couldn't have been helped because of the beauty of the book for one and of course it is on a subject dear to my heart: tea.

The cover of the book drew me in by the serene look of the "Classic English Tea" table that was pictured. It felt warm and comfortable as well as delightful! It highlighted the pretty English Tea set as well as yummy scones with jam; I was hooked!

Ms Blake and her photographer Mr. Brigdale take us on a tour of twenty different tea parties along with the author's own tea menus. While Ms Blake explains that the "old fashioned" tea of the early nineteenth century is all but gone, but one thing that has had resurgence is the tea party. Whether it is a tea hosted by a ladies group, or a tea for the library board or just a mommy and daughter tea, it is a popular way to entertain.

Our tour with our author brings us to many of the worlds' tea traditions. Ms Blake takes the time to highlight and explain the tea culture of that area and her menus reflect those that may be present at this traditional tea event. The menus that are presented by Ms Blake are very doable for the average person. The menus with the recipe once completed with make you the host; seem like a five star chef!

For example, starting with the traditional English tea, the finger sandwiches sound scrumptious and the scones with cream and jam sound sinful. Next, a serene Japanese Tea is highlighted and the menu seems to have stepped right out of the Zen cook book. The green tea ice cream is next on my list to make. Ms Blake takes us to a Champagne tea that not only includes a gunpowder green tea, it also includes a bit of champagne too! This proves to be an elegant menu for a sophisticated engagement, or a newlywed brunch for example. Hosting your mother at her own tea on her own day will delight, pamper and definitely spoil mom on Mother's Day. So be sure to invite her for Mother's Day tea.

Ms Blake goes on to highlight a Gentleman's tea (great for Father's Day), a winter celebration in Winter Wonderland tea (great for Christmas or New Year), a sweet Valentine's Day tea (with sugar and jasmine is nice), Baby Shower tea (invites us to indulge with mother to be and cute baby flower cookies), Elegance with French tea, Romance with the Floral Garden tea, a Bridal Shower tea (with beauty and love in the air), Southern Style tea (rich and refreshing as a porch on a summer afternoon),The Russian Tea Ceremony (with smoky tea & vodka on the menu),High Tea (complete with a classic menu),Romantic Fireside Tea (aromatic tea and menu that will make one feel cozy),Moroccan Tea (with the hospitable menu and simple mint tea ), Tropical Tea (will have you picturing the sea), and finally for the younger set there was a Sweet Sixteen party tea ( complete with glorious Tiara cupcakes) and Big Top Tea (all things circus) and the sweet Teddy Bear Picnic tea (will have you wishing you were a kid again)

Ms Blake does a wonderful job hosting the tea parties in her book! Her menus have complete recipes and feel well rounded and gave us, the reader a sense of the culture as well. In the back of her book she has a list of helpful web-sites that one will be able to find actual products she had used throughout her book. There is also a helpful conversion chart that will help in a pinch! Bravo! This book comes greatly recommended by myself if you intend to host a tea, or if you just can't help feel sentimental for the beauty of the tables photographed here this book may be for you.

* Mary Caliendo has no connection with Ms Susannah Blake and this book is part of her personal library.



Related Articles
Editor's Picks Articles
Top Ten Articles
Previous Features
Site Map





Content copyright © 2021 by Mary Caliendo. All rights reserved.
This content was written by Mary Caliendo. If you wish to use this content in any manner, you need written permission. Contact Mary Caliendo for details.