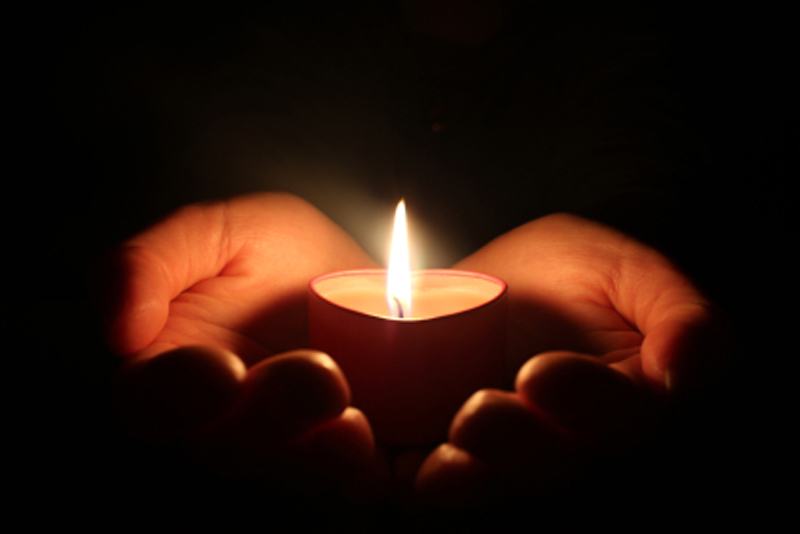 Our visit to the Two of Wands showed us the Bard of the Land of Wands making an important life decision. The Three of Wands takes his vision a step further by indicating that he has made his decision and is manifesting this vision into the reality based realm.

The Bard stands on the cliff overlooking the ocean once again. However, this time he has a definite plan of action in mind. He is surrounded by three wands. But, unlike the wands in the Two of Wands, these wands are firmly planted in the ground. He knows and understands his mission, and he has all his plans and ideas firmly rooted in reality. He has obtained his passage to another land, procured the finances necessary to take the voyage, and he has even sent a message across the ocean to let a friend there know that he is on the way.

As the time of his departure gets closer, he is eager to create his new life in a new land. All that is left for him to do is wait until the morning to collect his belongings and take his leave.

He turns from the cliff to go back to his village and say his goodbyes to his friends and family.

We often forget that we all have the ability to create our own reality. But, in order to bring our thoughts into the physical world, we must first have those thoughts put together in a clear and well ordered manner. Too many times we send out a directive to the Universe and then change our minds a minute or two later. However, in the world of manifestation events have to play out in a way that is best for all involved. Sometimes manifestation of thoughts into reality takes a long time in our third dimensional world.

If the Three of Wands appears in your cards, be prepared to bring your dreams, visions and ideas into a clear and concise order in order to send them out into the Universe like a fine tuned laser beam.

Plant your feet firmly on the ground, take a deep breath, and don't be afraid to make the changes involved to recreate your life. Change doesn't always appear to be good on the surface, but oftentimes it can lead to some of the most profound and remarkably revealing moments of your life.


Related Articles
Editor's Picks Articles
Top Ten Articles
Previous Features
Site Map





Content copyright © 2022 by Linda J. Paul. All rights reserved.
This content was written by Linda J. Paul. If you wish to use this content in any manner, you need written permission. Contact Linda J. Paul for details.