Magickal Alphabets and Symbols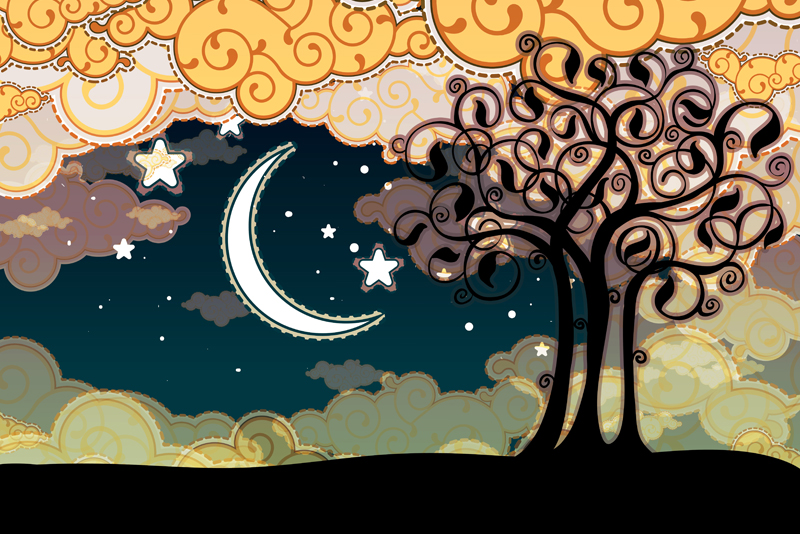 Symbols and signs were humanity's earliest system of imparting information and communicating with each other and the Divine. As the symbols became organised into a coherent system the alphabet was developed, although in all the early ones the letters had meanings and powers connected with them that went far beyond mundane communication. In fact for millennia the techniques of writing was a closely guarded secret only used by Priests, and then only those high up in the hierarchy knew its full potential.

In many early alphabets the symbols had a number of different functions that superseded their use as letters. The earliest ones had correspondences with numbers; each single symbol had an everyday and an esoteric meaning, plus significations that changed the meaning according to their position. Most of the alphabets from this time derived from the early Phoenician which had no written vowels.

Of course some writing systems, such as the hieroglyphs used by the Egyptians (or the people of Khem as they were known at that time) used pictographs rather than symbols, but there is evidence that it might have been the root of a more convenient system. Having lived in Japan where there are three alphabets in use; a pictographic one, a sound based one, and one to deal with western names and sounds, this makes sense to me.

Written Hebrew, a script much used in magick today shows much of its' derivation from the earlier alphabets. Talking with a Witch friend of mine the other day he explained some of the complexities of working with it
"It reads from right to left" He explained "Because there's no vowels you have to check for the signifacators and contextualise to be able to read it correctly. Then each of the 'letters' have meanings in and of themselves plus number values that have meanings too" When he started explaining about the "mother letters" from which all the other letters are supposed to have derived, along with the whole of existence it gave a great insight into the power of these symbols as the original users would have experienced them.

The associations that the symbols evoke are at the heart of the magickal uses of written spells and the uses of them as talismans and amulets. Sometimes this was overt as in a sacred phrase or symbol worn openly, or in a container such as a locket. Other times the methods were more subtle, usually involving hiding the design in plain sight as part of an apparent purely artistic design or even architecture.

The Runic system is particularly suited to this more covert way of using this technique. Timber framed houses, which was all houses up until last century, could be constructed in a way that enabled Runes to be included in the design. Single Runes can be combined into one design called a Bindrune which blends the powers of the individual Runes into a dynamic design that can act like a magickal circuit board to attract and enhance protection, luck, or any other desired positive outcome. The same system today is being used in many business logos, presumably for the same reason.

Magickal alphabets are not just restricted to ancient writings, the latest development comes from the field of Chaos Magick in the form of Sigils. This modern system comes from the work of the artist and Mage Austin Osman Spare(1888-1956) an artist who used his artistic skills to connect with his subconscious. He discovered how to combine images from the depths of the mind with traditional and conventional designs to effect significant changes in the real world. In one demonstration with an acquaintance he caused a downpour by drawing one of these sigils on a piece of paper and internalising it by concentration. The rain happened about 15 minutes after the beginning of the demonstration

The other key to this style of magick is the use of 'partially free belief', which is "belief/desire that is not yet an obsession". Spares' findings were that the energy in spells with too much obsession just fed the obsession rather than producing any results. Interestingly other magickal practitioners including Crowley and Violet Firth (aka 'Dion Fortune) also advise the practice of magic "without lust of result" to actually get the result. It sounds counter-intuitive but seems to work well enough to have gained considerable popularity amongst styles and people who cast spells to facilitate change in their lives and circumstance.

In many ways this brings the use of symbols and magickal alphabets back almost full circle. Experiments by Wiccans, Druids, Shaman, and other magickal folk seem to show that the Sigil approach works equally well with traditional systems. Also check the design of company logos and see if you can discern how it is empowering the company using it, and what sort of effect the company is having on the target market place.

You Should Also Read:
Austin Spares' background
Sigils


Editor's Picks Articles
Top Ten Articles
Previous Features
Site Map





Content copyright © 2023 by Ian Edwards. All rights reserved.
This content was written by Ian Edwards. If you wish to use this content in any manner, you need written permission. Contact Ian Edwards for details.