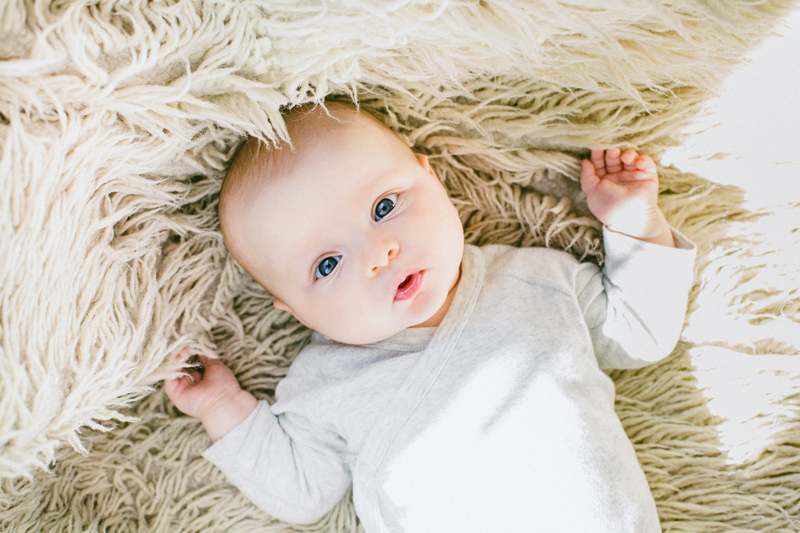 Here's a fun way to think about boy names. We all know that Academy Awards are called Oscars, but did you know that there are many other awards out there with human names as well? Here are dozens of examples:
Abel, from the Abel Prize, a mathematics award named for Norwegian mathematician Niels Henrik Abel (1802-1829).


Albert, from the Albert Medal, a social change award named for Prince Albert (1819-1861).


Allan, from the Allan Cup, a hockey award named for Canadian banker and ship owner Sir H. Montague Allan (1860-1951).


Ambrose, from the Ambrose Medal, an earth science award named for the first Geological Association of Canada president John Willis Ambrose.


Anderson, from the Anderson Cup, a hockey award named for hockey league organizer Harold Anderson.


Anthony, from the Anthony Awards, mystery fiction awards named for MWA founder Anthony Boucher (1911-1968).


Archibald, from the Archibald Prize, a portraiture award named for Australian publisher Jules Francois Archibald (1856-1919).


Ariel, from the Ariel Award, a Mexican film award named for "Ariel," an essay by Uruguayan writer Jose Enrique Rodo (1872-1917).


Blake, from the Blake Prize, a religious art award named for English artist and poet William Blake (1757-1827).


Booker, from the Man Booker Prize, a fiction award named for original sponsor Booker-McConnell company.


Cesar, from the Cesar Award, a French film award named for French sculptor Cesar Baldaccini (1921-1998).


Curtis, from the Curtis Cup, a golf award named for golfers (and sisters) Harriot Curtis (1881-1974) and Margaret Curtis (1883-1965).


Davis, from the Davis Cup, a tennis award named for American tennis player and politician Dwight F. Davis (1879-1945).


Davy, from the Davy Medal, a chemistry award named for British chemist Humphry Davy (1778-1829).


Edgar, from the Edgar Allan Poe Award, a mystery fiction award named for American writer Edgar Allan Poe (1809-1849).


Felix, from the Felix Award, a Quebecois music award named for Quebecois folk singer Felix Leclerc (1914-1988).


Grey, from the Grey Cup, a football award named for British nobleman Albert Henry George Grey, 4th Earl Grey (1851-1917).


Griffin, from the Griffin Poetry Prize, a poetry award named for Canadian businessman Scott Griffin (b. 1938).


Harvey, from the Harvey Kurtzman Award, a comic book award named for founding editor of MAD Harvey Kurtzman (1924-1993).


Hugo, from the Hugo Award, a sci-fi & fantasy writer award named for Amazing Stories founder Hugo Gernsback (1884-1967).


Ivor, from the Ivor Novello Award, a songwriting & composing award named for Welsh entertainer Ivor Novello (1893-1951).


Leonard, from the Leonard Medal, a meteoritics award named for astrophysicist Frederick C. Leonard (1896-1960).


Lester, from the Lester Award, a jockey award named for English jockey Lester Piggott (b. 1935).


Logan, from the Logan Medal, a earth science award named for Canadian geologist William Edmond Logan (1798-1875).


Maxwell, from the Maxwell Award, a football award named for football player and sportswriter Robert W. Maxwell (1884-1922).


Oscar, nickname for the Academy Awards.


Reuben, from the Reuben Award, a cartooning award named for American cartoonist Reuben Goldberg (1883-1970).


Ryder, from the Ryder Cup, a golf award named for English entrepreneur Samuel Ryder (1858-1936).


Stanley, from the Stanley Cup, a hockey award named for English politician Frederick A. Stanley (1841-1908).


Thomas, from the Thomas Cup, a badminton award named for sportsman George Alan Thomas (1881-1972).


Tony, nickname for the Antoinette Perry Award, a theatre award named for American actress M. Antoinette Perry (1888-1946).


Turner, from the Turner Prize, a modern art award named for English painter J. M. W. Turner (1775-1851).


Vincent, from the Vincent Award, a modern art award named for Dutch artist Vincent van Gogh (1853-1890).


Wade, from the Wade Trophy, a basketball award named for basketball coach L. Margaret Wade (1912-1995).


This site needs an editor - click to learn more!

You Should Also Read:
Baby Names from Gods
Celtic Baby Names for Boys
Award-Winning Girl Names




Related Articles
Editor's Picks Articles
Top Ten Articles
Previous Features
Site Map





Content copyright © 2023 by Nancy Man. All rights reserved.
This content was written by Nancy Man. If you wish to use this content in any manner, you need written permission. Contact BellaOnline Administration for details.