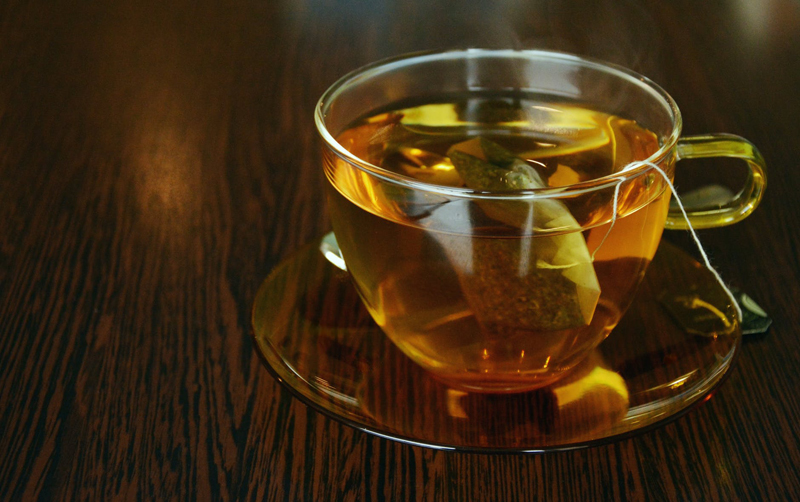 Peace & Tea

When it is time to relax and seek calm to center ourselves; reaching for a cup of tea is a good thing. It is has been known for sometime now that if we take control of our stressors we can lower our blood pressure. When we drink tea, whether it is cold or hot tea we slow down and relax. Thus, a cup of tea can promote better health.

During the month of January celebrating peace and calm is on the agenda because of Dr. Martin Luther King, Jr. According to a great many he also loved drinking Southern Style Sweet Tea. Later I'll have the quick recipe for that sweet tea, but let's have a moment of tribute to Dr. King with some of his accomplishments, and accolades.

First, Dr. King was born on January 15, 1929 in Memphis, TN. Like his father and grandfather before him; he too was a pastor.

After he graduated from high school he went on to Morehouse College and received a B.A. He then went on to study three years of theology at Crozer Theological Seminary in Pennsylvania. Here he is elected the president of his class. In 1951 he is awarded the B.D., and then with a Fellowship at Crozer he enrolls in graduate studies at Boston University. He completes his residency for a doctorate in 1953 and receives another degree in 1955. He met and married Coretta Scott and together they had two sons and two daughters.

In 1954 he becomes the pastor of Dexter Avenue Baptist Church in Montgomery Alabama. In December of 1955 the first non-violent demonstration took place and he was the leader. By December 21, 1955, The Supreme Court of the United States declares it an unconstitutional law to require segregation on buses. Dr. King was now elected as president of the Southern Christian Leadership Conference.

According to NobelPrize.org Dr. Martin Luther King logged some six million miles traveled and had spoken over twenty-five hundred times! During all this, he authored five books and many magazine articles.

His massive protest in Birmingham Alabama caught the world's full attention. He peacefully marched. In Washington D.C. he delivered his famous "I have a dream" speech. He received five honorary degrees, was named "Man of the Year" by Time Magazine in 1963. He was known the world over. He was also awarded The Nobel Peace Prize and was the youngest person to ever win one. The prize money totaled $54,123.00, but he chose to donate it to further the Civil Rights Movement.

Those are some important and impressive accomplishments.

Quote: Peace is not merely a distant goal that we seek, but a means by which we arrive at that goal. Dr. Martin Luther King, Jr.

In tribute to Dr. King here's the recipe for his favored drink:
Southern Style Sweet Tea

What you need:

Large saucepan
1 cup of sugar (can use a sugar substitute if preferred)
4 cups of cold water
3 "family size" tea bags (can use at least six regular size bags, many Southern Style tea drinkers will use Luzianne bags but it is your choice)

On your stovetop:

Put 2 cups of cold water and the tea bags into saucepan. Bring to boil only. Now remove from heat and let steep. Can steep tea bags up to 10 minutes. Strong tea is preferred. While tea is still very warm, add tea to a serving pitcher and add in sugar. Stir constantly until dissolved. When dissolved add in the other 2 cups of cold water. (Can substitute ice cubes for cold water)

While there are many variations of this recipe, this type tea can be served warm with a spritz of lemon or chilled with ice and wedges of lemon.

So however you achieve your inner or outer peace, enjoy tea this month. Slowly savor the taste for your optimum health and tribute to those who seek peace.



Related Articles
Editor's Picks Articles
Top Ten Articles
Previous Features
Site Map





Content copyright © 2022 by Mary Caliendo. All rights reserved.
This content was written by Mary Caliendo. If you wish to use this content in any manner, you need written permission. Contact Mary Caliendo for details.