How to Invest in Technology Stocks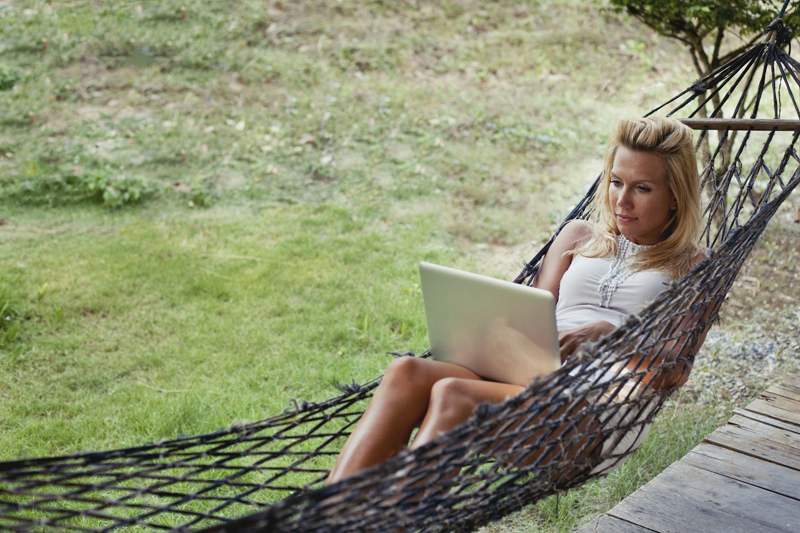 There is a saying people often use around the start of a new year - "Out with the old, In with the new." That is an adage that investors in the technology sector should take to heart.

If you're going to invest in the technology sector, don't stay wedded to one particular technology or stock. Because within a few years, the technology will change and you will most likely be holding a stock rapidly losing its growth characteristics.

Look at computing. New forces in the industry seems ready to sweep away much of the old guard.

Consumers are shifting away from meeting their computing needs the traditional way. Such as buying a Dell computer, with an Intel processor, Seagate hard drive, Logitech mouse and keyboard, running Microsoft Windows operating system and perhaps Adobe media editing software.

All of the companies mentioned above are seeing their market share coming under attack from competitors offering mobile tablet devices and smartphones. Such as the iPhone and iPad from Apple.

Or other devices using processors based on technology from ARM Holdings ADR, Android operating systems from Google and have flash memory. In addition, these devices have no need for a mouse, keyboard or packaged software since they stream services over high-speed connections.

Out With the Old

Consumers love affair with these new smart mobile devices is prompting many to reassess the future of the companies that have dominated the traditional PC market.

Jim McGregor, chief technology strategy at the InStat research firm, sees 2011 as a year of consolidation. And one that sees "the beginning of the end of several technologies and high-tech companies".

There is a growing belief that about two-thirds of Dell's revenues and half of its income operating base are at risk from declining PC and server growth in 2011. A couple of factors are at work here. Consumers are buying tablets, not notebook PCs. And businesses are buying simpler, cheaper desktop machines that run applications and services from "clouds" of data center servers.

Intel will also face challenges in 2011 and beyond from the rise of the tablet. Its share in tablets, the company itself admits, is modest. And its PC customers are moving away from its x86 chip architecture and working more and more with chip designer, ARM Holdings. Even Microsoft is finally enabling Windows for ARM processors, providing Intel with even more competition.

Rich Beyer, CEO of Freescale Semiconductor, spoke about the move away from both Intel and Microsoft: "There is a shift taking place as smart mobile devices proliferate, the market will open up and ourselves and other semiconductor and operating system companies will be sharing in what has effectively been a pure PC x86 Window market until now."

Analysts at Nomura forecast that notebook sales in 2011 will fall by 34 per cent to 25 million units. They also extrapolate this to the entire PC chain. They predict hard times for non-tablet component makers from Seagate and Western Digital hard drive makers, to makers of mice, keyboards and non-touch screens.

In With the New

These same Nomura analysts forecast that tablets will begin to cannibalize PC sales this year with 50 million tablet devices being shipped in 2011.

This will speed up the change that is occurring across the whole computing supply chain. From retailers – where consumers buy their "computers" from a Verizon store rather than Best Buy. To the software industry, where people aren't buying shrink-wrapped products but are downloading apps and services themselves over high-speed connections.

Jen-hsun Huang, CEO of chipmaker Nvidia, says 2011 will be the year of "superphones" and tablets. The PC will remain important he says, but "everyone had better be well-positioned in mobile and cloud computing, because that's where the new growth is coming from." Nvidia, traditionally a graphics card maker for the PC industry, has diversified with Tegra processors for mobile devices and Tesla units for high-end servers.

The Future of the PC

What will the result be of the battle between the old and the new – the PC and the tablet?

Warren East, the CEO of ARM Holdings, sees PCs in our future for now at least. He says, "I'm not a believer in the end of the PC – it offers different functionality and there's no way we'll see PCs disappear over the next five years or so."

Of course, he knows that Intel and others will not go down without a fight. For example, Intel will introduce its next-generation processor at the upcoming Consumer Electronics Show in Las Vegas. This processor combines graphics and general processing functions on the same chip.

Intel believes that the extra computing power offered by these chips will allow PCs to offer more than tablets. Including features such as gesture recognition which may trump a tablet's touch screen.

So the war may rage on for several years, with each side claiming victories. The PC will not disappear overnight, with notebook and desktop sales still running at more than 1 million units a day. However, over the long haul, tablet devices will likely gain more and more market share.

Technology investors need to prepare their portfolios for that outcome. They can do that by removing members of the old guard, like Dell and Intel. And replacing them with members of the new guard like Apple and ARM. But remember - in a few years, even Apple may be passe.


Related Articles
Editor's Picks Articles
Top Ten Articles
Previous Features
Site Map



Follow @SandraInvesting
Tweet





Content copyright © 2023 by Tony Daltorio. All rights reserved.
This content was written by Tony Daltorio. If you wish to use this content in any manner, you need written permission. Contact Sandra Baublitz for details.