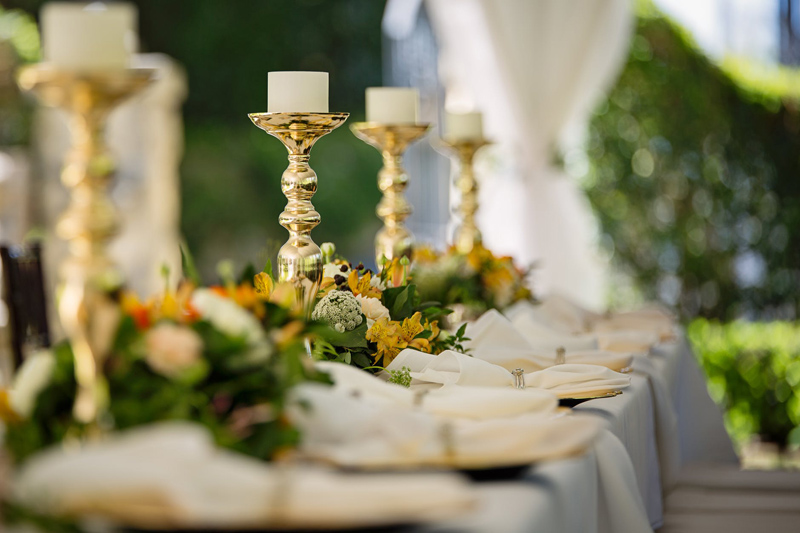 Coconut pudding is a staple in some places and is a great dessert that can be served in so many different ways! Many coconut puddings can be cut into squares and served that way. Some are poured over a crust in a casserole dish and served with toasted coconut sprinkled on top. Then there are the creamy dreamy puddings we all love that are served in a small bowl or cup with a dollop of whipped cream on top. YUM! Imagine having a party and serving this great pudding in a coconut shell for a serving dish.
Here are a few great ideas for making coconut pudding.

Haupia as it is called in Hawaii is a favorite for luau's and is made with coconut milk and other ingredients. It's very easy to make. Here is a great recipe for you to try.

4 cups coconut milk*
2-1/2 cups water
1-1/4 cups sugar
1 cup cornstarch

Combine the coconut milk and water. Stir until smooth. Add the sugar and cornstarch. Cook over low heat until thickened. If the haupia is grainy, you need to keep cooking the mixture because the fat in the coconut milk has not yet melted. Just cook until smooth and pour into a casserole dish and place in the refrigerator to firm or pour on top of your favorite crust and top with shredded coconut for a great dessert dish.
If you are making this for a luau or Hawaiian themed party it would be cute to pour the coconut pudding into half coconut shells and serve that way.

*To make coconut milk
Mix equal parts of shredded coconut and water, and simmer until foamy.
Then strain through cheesecloth squeezing as much liquid out of the pulp as possible

This one uses canned coconut milk which is usually available in the larger grocery stores and some smaller ones.

Coconut Pudding II

2 14-ounce cans coconut milk
2 1/4 cups sugar
1/2 teaspoon salt
1 cup cornstarch
ground cinnamon

In a saucepan, combine the coconut milk with the sugar and salt. Bring to a full boil and cook for about 6 minutes, stirring occasionally.
In a bowl, whisk the cornstarch with ¾ cup of water well.
Immediately pour the mixture into the saucepan and cook, continuously whisking until the mixture thickens into a pudding, about 2 minutes.
Remove from the heat.
Pour the mixture through a strainer.
Transfer the strained pudding into a nonstick casserole dish or into individual glasses or bowls. Set aside to cool.
Refrigerate to completely set, about 2 hours.
Sprinkle shredded coconut around the edge after sprinkling a little ground cinnamon on top of the pudding and serve.

Thai Style Coconut pudding

1/2 cup flour
1/2 cup sugar
pinch of salt
6 egg yolks
3 (14 oz.) cans Coconut Milk

Mix the flour, sugar and salt in a heavy saucepan.
Add the egg yolks and whisk the mixture together.
Slowly whisk in half a can of coconut milk and place over medium heat.
Heat the mixture for 2-3 minutes, stirring constantly.
In a small saucepan, heat and simmer the remaining coconut milk.
Slowly add the hot coconut milk to the flour and egg mixture, whisking to combine.
Simmer and stir the mixture for 7-10 minutes, until it becomes very thick.
Remove from the heat and place in a casserole or serving dish.

Chinese Style Coconut Pudding

2 tablespoons unflavored gelatin
1 3/8 cups boiling water
1 can coconut milk
2/3 cup white sugar
2 egg whites

Lightly grease a 1-quart dish or casserole.
In a large bowl, dissolve gelatin in boiling water. Stir in coconut milk and sugar. Allow to cool to room temperature.
Meanwhile, whip egg whites until fluffy. When gelatin mixture has cooled to room temperature, place gelatin bowl in an ice bath. When mixture begins to set, fold egg whites into it. Spread in prepared dish and refrigerate until set.

Lemon Coconut Pudding

1 coconut, grated (reserve coconut milk)
6 eggs
2 lemons zested
juice from 2 lemons
1 cup sugar
milk from the coconut

Beat the yolks of the eggs with the sugar and the grated rind of lemon until light and creamy; add gradually the coconut and the beaten whites of the eggs, and lastly put in the milk of the coconut, to which has been added the juice of the lemons.
Bake in a 375º oven for half an hour. Chill and serve cold.

Pineapple Coconut Pudding

2 quarts coconut milk
3/4 cup sugar
1/2 teaspoon salt
1 pineapple, peeled, cored and diced small
1/2 cup cornstarch

Add coconut milk and sugar to a large saucepot and stir over medium heat until sugar and salt is dissolved. Pulse pineapple in a food processor until coarsely chopped. Add the pineapple to the pot and cook, stirring often until the pineapple is integrated into the mixture. In a small bowl whisk together 1/2 cup water into the cornstarch. Mix into mixture in pot and cook and stir to reduce and thicken until it is the consistency of yogurt. Transfer to serving dishes and chill.





Related Articles
Editor's Picks Articles
Top Ten Articles
Previous Features
Site Map





Content copyright © 2023 by Deborah Adams. All rights reserved.
This content was written by Deborah Adams. If you wish to use this content in any manner, you need written permission. Contact Allyson Elizabeth D´Angelo for details.