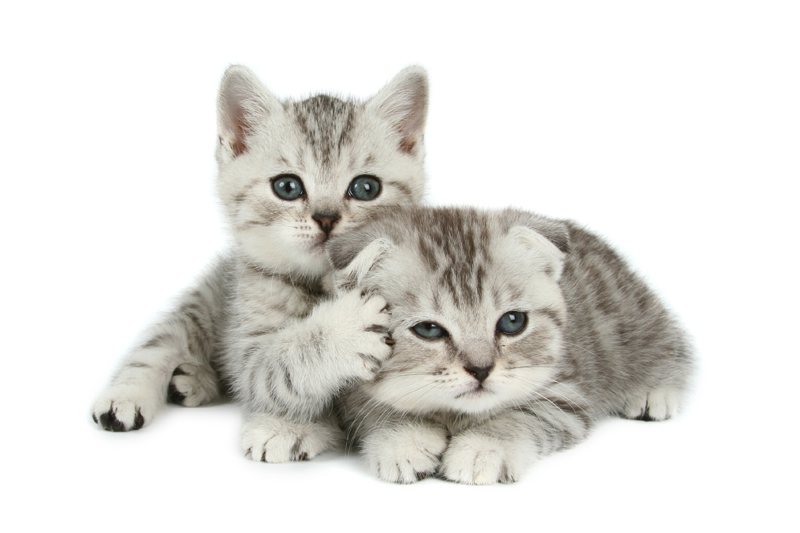 As we begin the hustle and bustle of the holiday season, with all the festivities ranging from family reunions, holiday parties, an abundance of food and gifts, let's not forget that all the holiday activity can be stressful not only for us but also for our feline friends. With people coming and going, kids with their holiday activities, strange smells around the house, cats can experience more stress during this time of year.
Since cats don't usually handle stress very well, they are more susceptible to illness (as well as susceptible to recurring bouts of a current illness) during stressful times in their lives. During this time, cats might suddenly begin to exhibit the following types of behaviors:
Spraying
Scratching
Biting
Jumping
Aggressive behavior
Improper elimination / Litter box issues
Depression
Becoming reclusive
Moping / Inactive
Poor personal hygiene habits
What You Can Do
The best thing is to avoid (or minimize) stressful situations for your cat. If this isn't possible, try to keep your kitty calm with lots of soothing strokes and words. If you're planning a holiday party, keep your cat in another room (away from the festivities) to help minimize his/her stress level. This will allow your cat the opportunity to hide away from the noise and strangers in the house. This will help your kitty feel a lot safer while you celebrate the holiday season.
Another thing to remember, especially during the holidays, with all the good food in abundance is to be careful about what your cat has access to eating. There are some foods that are dangerous for cats, including chocolate. (Please refer to my article
Dangerous Foods for Cats
for a detailed list.)
Besides the holidays, there are several other situations that can be stressful for our feline companions. These include:
Moving
Vacation (your cats will realize that you are away and be concerned that you are not there)
Parties
House cleaning
Home renovation
Children around the house (especially those other than yours)
Visiting guests
Trips to the vet
Car rides
New cat (or other animal) in the house
Loud music or noises
Service workers (plumber or other repairman) in the house
Thunderstorms / Inclimate weather
During any of these periods of possible stressful situations be sure to give your kitty lots of extra love and attention. Cuddle with her/him and talk to her/him more. Even a few extra treats might help keep your cat calmer and happier during the stressful holiday season and other stressful times of the year.
©
Melissa Knoblett-Aman
You Should Also Read:
Dangerous Foods for Cats
Cats and Christmas Decorations


Related Articles
Editor's Picks Articles
Top Ten Articles
Previous Features
Site Map





Content copyright © 2022 by Melissa Knoblett-Aman. All rights reserved.
This content was written by Melissa Knoblett-Aman. If you wish to use this content in any manner, you need written permission. Contact Melissa Knoblett-Aman for details.