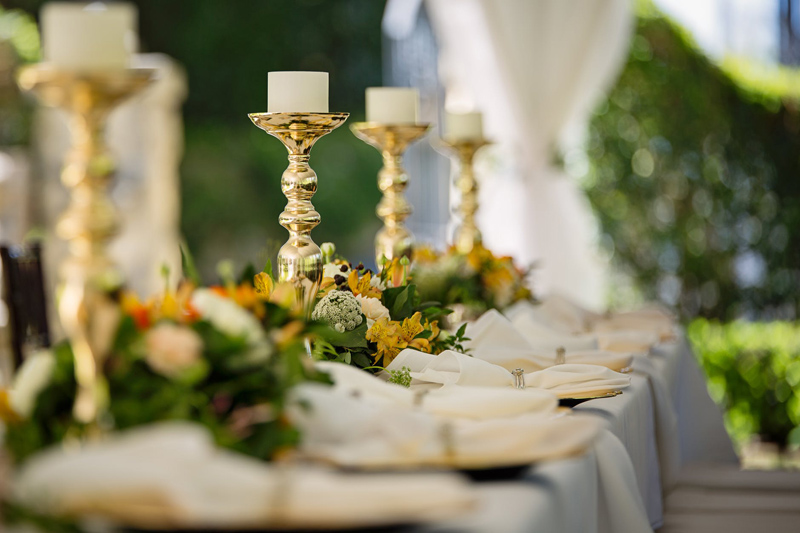 If you love bread like I do you are going to adore these recipes! Try the Mango & Macadamia nut bread recipe or the Lime Quick Bread recipe. I love a great bread for a snack or paired with a delicious meal anytime. As always if you have a great bread or other recipe you'd like to share with us please feel free to write. Happy Cooking!

Lemon Nut Bread

2 c. sugar 1 c. butter
4 eggs, beaten 2 Tbsp. lemon juice
4 c. flour 1 tsp. salt
2 tsp. baking powder 2 tsp. soda
1 c. chopped walnuts 2 Tbsp. Lemon zest grated
1 c. lemon yogurt

Combine sugar, yogurt, butter and stir until well blended. Add eggs, lemon zest and lemon juice and blend well. Add dry ingredients, and nuts and mix. Pour into 2 greased and floured loaf pans. Bake 1 hour at 325º F.

Lemon Glaze
2/3 c. sifted powdered sugar
2 Tbsp. lemon juice (fresh)
1 tsp. grated lemon zest

Whisk together juice, zest and sugar until smooth and well blended. Drizzle over cake or bread.


Lime Quick Bread

2/3 c. butter, melted
3 c. flour
2 Tbsp. lime zest
¼ c. lime juice (fresh)
1 c. chopped nuts
2 ½ tsp. baking powder
4 eggs
1 tsp. salt
¾ c. milk
2 c. sugar
½ tsp. vanilla extract

Blend butter and sugar. Add eggs and beat well. Stir in vanilla and grated rind. Combine dry ingredients and add alternately with milk. Add lime juice so it doesn't curdle. Fold in nuts. Bake in 2 greased loaf pans (meatloaf type) or 3 smaller loaf pans at 350 degrees for 50 to 60 minutes or until done.

Strawberry Quick Bread

1 cup butter
1 1/2 cups sugar
4 eggs
3 cups sifted all-purpose flour
1 teaspoon salt
3/4 teaspoon cream of tartar
1/2 teaspoon soda
1 bag frozen sweetened strawberries, thawed & drained
1/2 cup sour cream
1/2 cup pecans

Preheat oven to 350° F. Line 2 greased loaf pans with waxed paper; grease and lightly flour the paper.
Cream butter and sugar until light. Add the 4 eggs, one at a time, beating well after each addition. Sift together the sifted flour, salt, cream of tartar, and soda. Combine strawberries and sour cream. Add strawberry/sour cream mixture to butter/egg mixture alternately with the dry ingredients just until moistened. Stir in the pecans. Pour into prepared loaf pans and bake for about 50 minutes to 1 hour & 10 minutes, or until a wooden pick or cake tester inserted in center comes out clean. Cool in pan for 10 minutes; remove from pan and cool completely before slicing.



Mango Macadamia Nut Quick Bread

3 cups flour
2 tsp. baking soda
2 ½ tsp. baking powder
1 tsp. cinnamon
¾ tsp. salt
1 c. butter, melted
1 ½ c. sugar
1 tsp. vanilla
4 eggs
2 cups diced mangos
½ c. mango puree or juice
1/2 cup macadamia nuts, chopped

Sift flour, salt, soda, baking powder and cinnamon together. Make a well in dry ingredients and add eggs, butter, vanilla, puree, sugar, nuts and mangoes; mix well, put into 2 greased 8 x 4 x2 loaf pans. Let stand 20 minutes before baking at 350 ºF for one hour.




Related Articles
Editor's Picks Articles
Top Ten Articles
Previous Features
Site Map





Content copyright © 2023 by Deborah Adams. All rights reserved.
This content was written by Deborah Adams. If you wish to use this content in any manner, you need written permission. Contact Allyson Elizabeth D´Angelo for details.