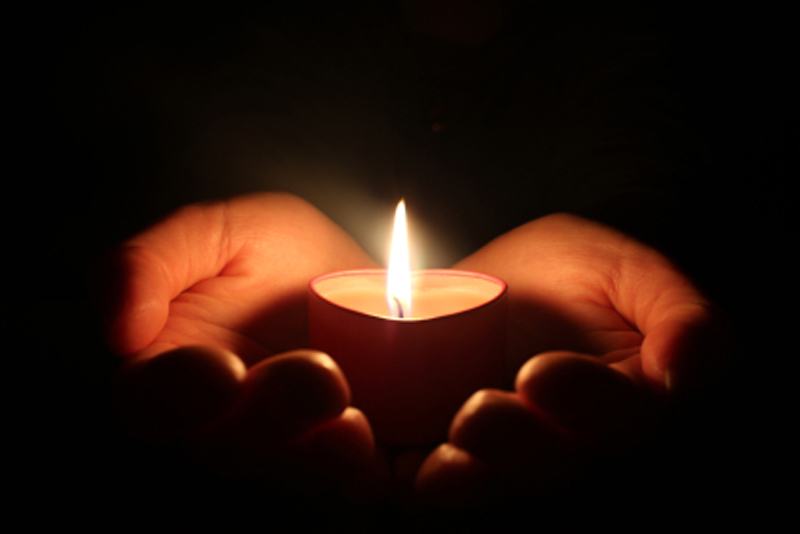 Recently I was feeling confused and anxious and I couldn't put my finger on exactly why. Things were definitely looking up in my life. I was in a new relationship, my financial issues had improved immensely, and I had cut back to working part time instead of full time with overtime. So, it should only stand to reason that I would be feeling happy and excited.

I took out the Tarot cards and simply asked why I was feeling the way that I was. As I laid out the Celtic Cross the images began to trigger thoughts that I really hadn't realized were there.

As I looked at the cards, a theme began to present itself. And, that theme wove it's way through the entire reading. The theme was dissatisfaction with the present. I realized that all my adult life I had never been completely comfortable living in the present. Whenever I actually came close to being truly happy, I sabotaged myself.

I had sabotaged my relationships, my career goals, and my happiness. I saw the story of my life playing itself out before me in the cards, and I realized that I was doing it once again. I just couldn't live completely in the present, without looking ahead to a very cloudy and tentative future. I was totally caught in the grips of the what if and yes but monsters.

So consequently, I was letting what might happen ruin my what is happening now.
I was pushing away the love of a really awesome man, attempting to put myself back into debt, and forcing myself to consider going back to a full time job in a field that I had grown to dislike very much.

The reading that I did on that fateful day made me stop and consider what I was doing with my life. From that day forward I stopped my self from saying or even thinking about what if or yes but. I embraced my new found lifestyle, the self employment I had always dreamed of having, and the man who had stood beside me through it all. I am truly happy.

The point of this story is that you can use Tarot to find out what you are lacking as well as what you want to gain. Because, in all actuality the two things go hand and hand. Get out the cards, sit down in a quiet place, and focus on the things that you need to improve within so that the picture outside of yourself becomes one of happiness, joy and laughter. That is the way life is supposed to be.







Related Articles
Editor's Picks Articles
Top Ten Articles
Previous Features
Site Map





Content copyright © 2022 by Linda J. Paul. All rights reserved.
This content was written by Linda J. Paul. If you wish to use this content in any manner, you need written permission. Contact Linda J. Paul for details.