Getting To Know Your Black Telescope Goldfish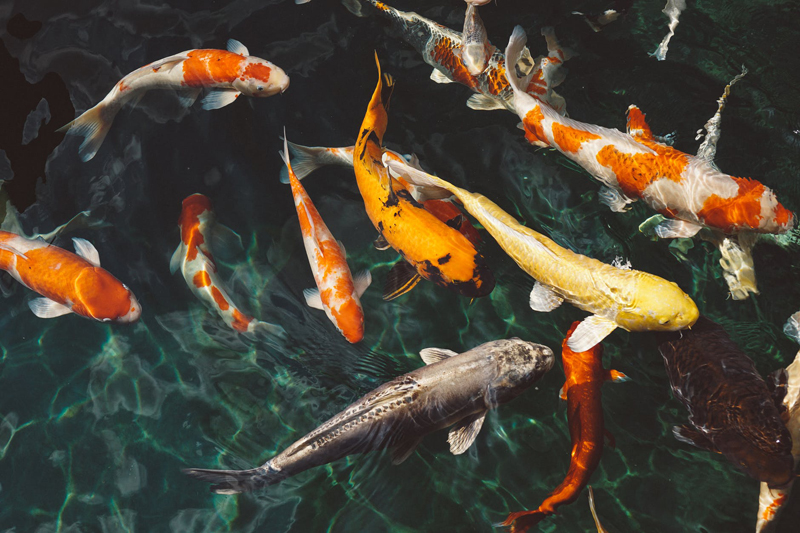 Did you know that at one time in the history of the Goldfish, only royalty were allowed to keep them domestically? Your little fishy may be the king of your heart, but his ancestors once touched the hearts of their royal family, like they now do yours!

There are a variety of types of goldfish to choose from and some of these are considered fancy types of goldfish and require special care. Nothing to worry about - just best to be informed ahead of time so you know what to do to keep your little king happy as he is getting to know you!

Let's get to know one of those fancy goldfish called a black telescope goldfish; also known as a globe eye or a dragon eye and is characterized by its protruding eyes. Except for this, it is similar to the ryukin.

It is also called a demekin and can come in several colors, but the black ones are known as moors, such as the black moor or the panda moor. These can grow to be quite large.

Your black telescope goldfish should not have any sharp or pointed objects in his aquarium because he actually has poor vision and may bump into one of these dangerous objects unknowingly. This can cause injury that may lead to disease and that is when you will start to search for medications to heal him - prevention is the best medicine - so just leave out anything that might possibly be a cause of injury in the first place!

Their poor eyesight is also a good reason to NOT mix the dear little fellow with other more active types of goldfish who might crash into him and injure his delicate eyes accidentally. In addition to that, if you mix them with the faster moving varieties of goldfish, your moors may not be able to get enough food, since their poor eyesight keeps them from getting to the food before their speedy-swimming tank buddies eat it all up!

So, get to know your little king of a fishy and he will dance with you whenever you wish!











You Should Also Read:
Check out the cool goldfish video (t.v. commercial)
The Importance of Clean Water For Betta Fish


Related Articles
Editor's Picks Articles
Top Ten Articles
Previous Features
Site Map





Content copyright © 2022 by Mary Brennecke. All rights reserved.
This content was written by Mary Brennecke. If you wish to use this content in any manner, you need written permission. Contact Mary Brennecke for details.