Fishy Movies Festival of Short Films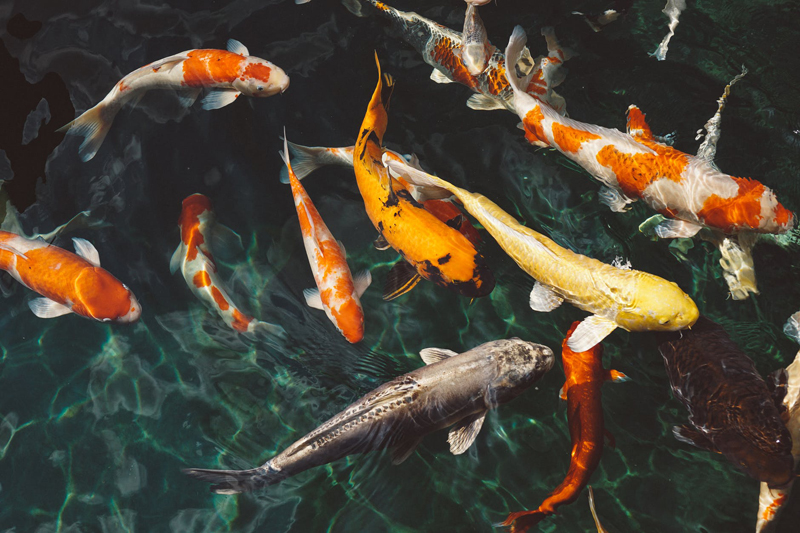 The Palm Springs International Festival of Short Films contained some movies about fish among their bevy of topics and hundreds of films. "The Interior Monologue of Gill the Goldfish" was an entertaining animation with a lesson and the graduate student films "Fishy" and "Aquarium" had cautionary tales to tell.

"The Interior Monologue of Gill the Goldfish" was beautifully animated. It brought to life the miserable life of one goldfish who lived in a goldfish bowl and had become jaded from his terrible living conditions. In all his scaly golden glory, his scaly personality showed through in his complaints and comments. His owner, a large red-headed boy, loved him, but did not know how to take care of a fish. This is a story of what a goldfish would say if he could speak - as Gill says - he is tired of swimming in his own poop! Sad, but true of many people who have not read up on how to care for their dear fish - who they surely love, but are uninformed on how to care for them properly. (Spoiler Alert!) Unfortunately, for Gill, in the end, his uninformed owner flushes him down the toilet! It's a cartoon, so it doesn't seem so harsh, but in reality, what would our goldfish say if they could speak? Hmmmm - this film may be more on target than many people realize. Five fins for technical quality, four fins for the moral of the story, 3 fins for overall likeability of the film, and an "R" rating for language.(Which Gill might say was necessary to describe the disgraceful living conditions he was forced to endure in the fishbowl given to him as a home instead of a wonderful fishtank.)

"Fishy" is a graduate student film with the idea in mind to show, in a comedic way, what would happen if a mother gave her son a fish instead of a dog and told him that a fish is as much fun as a dog. The boy proceeds to try to prove that this is not true by having the fish do everything a dog would do - like go for a walk and catch a ball - thus turning it into a dark comedy. Obviously a story of how parents need to take the responsibility to teach their kids proper care of the family pet fish before just leaving them to their own devices with the innocent animal. A little research and preparation on fish care will make everyone's lives better in the long run. 4 fins for technical quality, 5 fins for the moral of the story, 2 fins for overall likeability of the film, and a PG-13 rating since it would not be suitable for impressionable children. (Although, with a good-hearted older relative to explain it - could be useful in teaching children.) No fish were harmed in the making of his film.

"Aquarium" started off with a shocking event and the point of the story was slowly revealed. A boy walked through an idyllic neighborhood, pulling a dog in a child's wagon. Inexplicably, he dumped the dog into a lake with a weight around his neck. Gradually, it is shown that everyone knows what he did, but no one knows why and everyone calls him crazy. He goes through the movie expressionlessly as we watch him care for his 20 fishtanks and enter an aquarium fish competition. There, he finds a girl he likes, and there in front of a jellyfish exhibit at the public aquarium, she likens him metaphorically to that creature that has no spine and no brain. (Spoiler alert!) He tells her that he drowned his dog in that way because his dog had been sick for a long time and that he thought this would be a peaceful end for him. He said that it did not feel the way he had imagined it would feel before he did it. The movie is a clear case against euthenasia as he says in the end "Don't feel sorry for me.". It is a much-discussed topic among fishkeepers. 4 fins for technical quality, 5 fins for the moral of the story, 3 fins for overal likeability of the movie, and a PG-13 rating for supervision of younger kids regarding this controversial and depressing topic that many of us have to wrangle with eventually, unfortunately.









You Should Also Read:
The Interior Monologue of Gill the Goldfish
Palm Springs International Festival of Short Films
The Importance of Clean Water For Betta Fish


Related Articles
Editor's Picks Articles
Top Ten Articles
Previous Features
Site Map





Content copyright © 2022 by Mary Brennecke. All rights reserved.
This content was written by Mary Brennecke. If you wish to use this content in any manner, you need written permission. Contact Mary Brennecke for details.