Free Online Crochet Lessons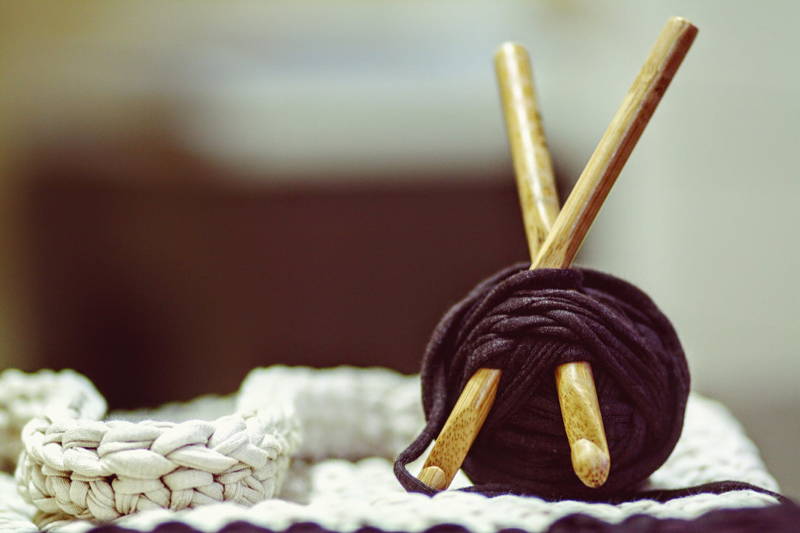 If you have always fancied having a go at crochet, but have yet to pick up a hook, there are plenty of excellent online resources available that will help you get started.
The Internet presents a great opportunity for people who are looking to learn new skills. The instant access that it gives to instructions, clear illustrations and perhaps video gives learners access to some wonderful resources. Crochet is particularly well catered for and there are some extremely detailed instructions given for the beginner crocheter. In addition to the large websites, often blogs and personal websites also offer instructions and are particularly good for finding instructions for unusual stitches or interesting techniques.
Useful Websites to Get You Started
In addition to the instructions we have here at
BellaOnline
, excellent learn to crochet instructions can be found at the following websites. These offer full step by step guides which are available online or can be downloaded and saved on your computer or printed out.
*
Crochet Guild of America
- Look under 'resources' for instructions for right and left handers plus crochet instructions for children
*
Lion Brand
- Excellent instructions in English, French and Spanish. It is possible to down load all the instructions as a pdf file
*
Yarn Council of America
- Basic crochet instructions plus some patterns
Tips for Using Online Crochet Instructions
* Many online crochet instructions are available in a pdf format allowing them to be printed off. The benefits of this is that the paper copies can be accessed at any time and do not require access to the Internet or a computer. This is also more convenient for many people as they can keep the paper instructions in their needle work bag and perhaps make notes for future reference. Printed copies can also be filed away so you can browse or refer to them at a later date or use them to share your new skills with other people.
* Buy a ball of cheap wool or cotton to practice with, very fluffy or fancy yarns look fantastic, but sometimes are difficult for a beginner as the stitch definition often gets lost.
* Left handed crocheters can find specific instructions at websites such as the Crochet Guild of America. Another tip is to look at illustrations in a mirror, as this will give a mirror image. People familiar with photo manipulation software may also be able to 'flip' images.
* Some websites offer e-books or lessons for a fee. Think carefully before parting with your hard earned money! Some of these websites are undoubtedly reliable and trustworthy, however some just collect information from other websites. With so much excellent information generously shared freely, there should be no need to you to pay for online information unless you really want to.
* When choosing your first project pick something exciting that you will enjoy working on. There is nothing worse than learning new skills and then working on something boring. Beginner and easy patterns need not be dull. There are lots of great ideas and plenty to choose from including our own chain stitch scarf. This is an easy scarf and a good way to use up the yards of chain stitch that you will be making while learning!
Crochet is a great skill to know and whether you plan to crochet great afghans or simply use it to add some embellishment on knitting you are bound to have fun with your new skill!
You Should Also Read:
BellOnline Crochet Technique
BellaOnline Crochet Projects
BellaOnline Crochet Articles


Related Articles
Editor's Picks Articles
Top Ten Articles
Previous Features
Site Map





Content copyright © 2019 by Kate Pullen. All rights reserved.
This content was written by Kate Pullen. If you wish to use this content in any manner, you need written permission. Contact Holly Messenger Aamot for details.