Preparing The Water For Your Aquarium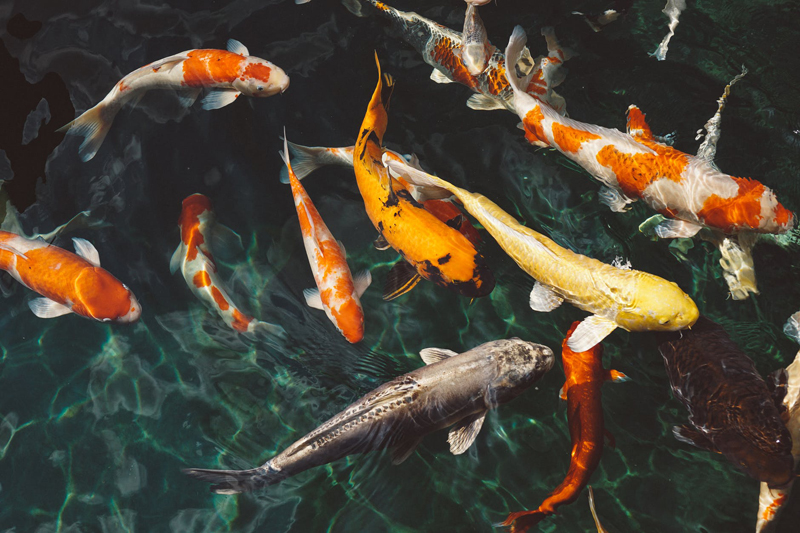 Before your new wet child (your fishies, of course!) are
enveloped head to fin in their new liquid environment, everything must be perfect for them! The water must be the right temperature and be conditioned. An ammonia alert is useful and everything must be clean, clean, clean... but NO SOAP! In order to keep everything shipshape, have a regular schedule and if done consistently, you will have better results.

The water has to be dechlorinated. It's better, if possible, (there could be some emergency situations that pop up unexpectedly and that is an exception to the rule as usual) to dechlorinate the water before the fishies are introduced into their home. A good suggestion for one possibility of a dechlorinator - depending on your set-up for your fishies, is the Top Fin brand. It comes in 4 ounces or 8 ounces. The 4 ounce size treats up to 1,200 gallons of water. It removes chlorine, chloramine, and heavy metals.

Always have an aquarium thermometer to make sure their water temperature is correct for the type of fish you have before you put them in their water. Here is an example of one you may find an appropriate choice for your tank:



Penn Plax has a lot of great products!

The "ammonia alert" is useful as fish produce a lot of deadly ammonia and this is one of the main toxins that you have to worry about and make sure that it is removed or many diseases can develop. Cutely enough, many fish find the ammonia alert to be a really fun toy to swim under and around! It creates some great photo opportunities as your fishies have fun and try to get your attention by showing off their amazing swimming skills! : )



Seachem is also another great company with many useful products for the aquarist!

Best Fishes!


You Should Also Read:
The Importance of Clean Water For Betta Fish


Related Articles
Editor's Picks Articles
Top Ten Articles
Previous Features
Site Map





Content copyright © 2022 by Mary Brennecke. All rights reserved.
This content was written by Mary Brennecke. If you wish to use this content in any manner, you need written permission. Contact Mary Brennecke for details.