Best Christmas Gift - Your Time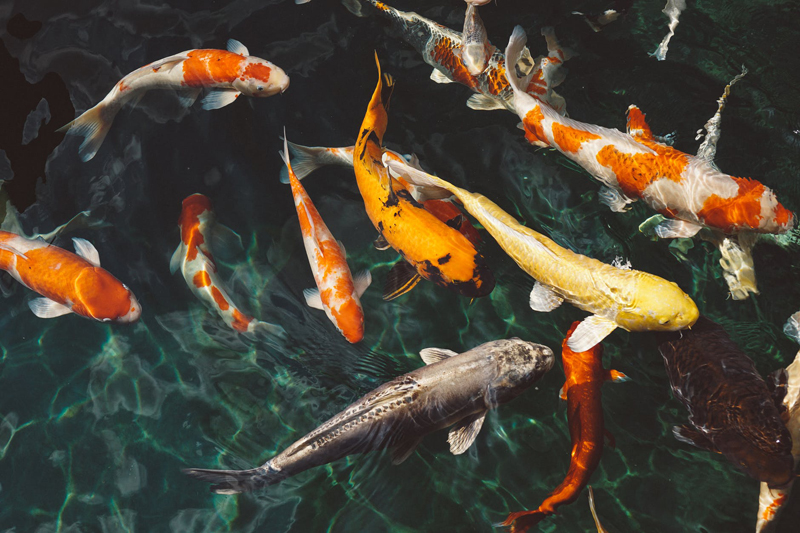 Are you ready for Christmas? That's the million dollar question this time of year!

I'm sure you will agree that the best gift you can give the ones you love at Christmas are the gifts of your time and your attention and your love. Give of yourself!

This, of course, includes your pets - not the least of whom are your "wet pets" as we like to say around here! You know - those little dudes and dudettes swimming around and dancing around to get your attention every time you are near the aquarium!

Some of the best things in life are free, as they say, and once again "they" are right! In fact, giving of ourselves to our animal friends has its health benefits. In this busy, sometimes stressful Christmas season that is, in return, a gift to us from our pets.

If you'd like to know more about this topic, I'll give you a quick book review of "Creature Comfort - Animals That Heal" by Bernie Graham: It is inspiring and touches on the therapeutic effect of animal assisted therapy on illness and physical and mental disabilities. For example, it has been found that stroking a pet reduces a person's stress level and that people who own a pet are less likely to suffer an early heart attack! This is great news for most of us; but, get this...there is even a chapter on how trained DOLPHINS are used in "aquatic therapy" in treating children with physical and mental disabilities!

This is obviously a beautiful thing - and there are several moving real-life stories of evidence in individuals that this works! Take, for instance, in the chapter entitled "Doctor Dolphin", there is a story of the boy who had mild cerebral palsy and could only walk when wearing callipers. After only one morning of "Dolphin Human Therapy", his supports were removed and he walked without them for the first time!

This therapy ranges from touching and stroking dolphins to dorsal fin and "belly" rides in the water! ( : For those of us from the "Flipper" generation, this seems completely normal and possible and wonderful. (What a great show that was!) Why didn't we think of this sooner?!

A dolphin's permanent smile is encouraging and causes us to smile, too! Your little aquarium fish at home (or BIG aquarium and pond fish!)can have the same effect on you and your family and friends! That's why you see them in dentists' offices so often! (Poor fishies - like the fish in "Finding Nemo"!)

I've often thought that Betta Fish have some of the characteristics of dolphins and the same effect on their Betta parents or Betta "Slaves" as we sometimes like to call ourselves!! (and proud OF it!) You can return the favor of all the health benefits they bestow upon you all year! Give them clean water and fresh food all the time to keep them healthy and spend time with them! They love your presence and swim up and dance whenever you are near. Spend time with them to build your bond with them.

Your wet pets will love it if you spend time "playing" with them and you can do this in the form of training them. It's possible to observe them and capitalize on what they are already doing. My Betta,Hemingway, for example, was doing his "jumping for joy dance" every time I'd come near, so I just started encouraging him and giving hand signals and treats whenever he'd do a flip. He got the idea to do it on command for a treat and we expanded it into a little routine of other behaviors that he did every day anyway.

If you'd like to try this and would like some props to assist you, there is a fish training kit available. It's called the R2 Fish School Training Kit, and it has been discussed in Discover Magazine and on Good Morning America. It will be available with retailers in February 2008!

In the meantime, you can make your own kit! It includes a little basketball hoop and soccer net with accompanying appropriately-sized balls. There is a tube for your fish to swim through! You can see a video of this on the Internet on YouTube!

The idea is to encourage the behaviours bit by bit - a little every day and give a treat each time your fish is even coming close to the behaviour and eventually, they will do it. (Of course, do not overfeed them because this can cause health problems!) This requires you to have a LOT of patience and love and to spend a lot of quality time with your pets on a consistant basis.

The results have been proven to be truly amazing in working with goldfish, oscars, and Betta Fish! Your wet pets love the attention, and you will enjoy the health benefits associated with giving your love and attention to your pets and their love and appreciation in return. It's the best gift you can give your wet pets this Christmas...You!

Merry Fishes!






You Should Also Read:
The Importance of Clean Water For Betta Fish
Discover Magazine - Nemo Goes to College
Good Morning America training fish


Related Articles
Editor's Picks Articles
Top Ten Articles
Previous Features
Site Map





Content copyright © 2022 by Mary Brennecke. All rights reserved.
This content was written by Mary Brennecke. If you wish to use this content in any manner, you need written permission. Contact Mary Brennecke for details.