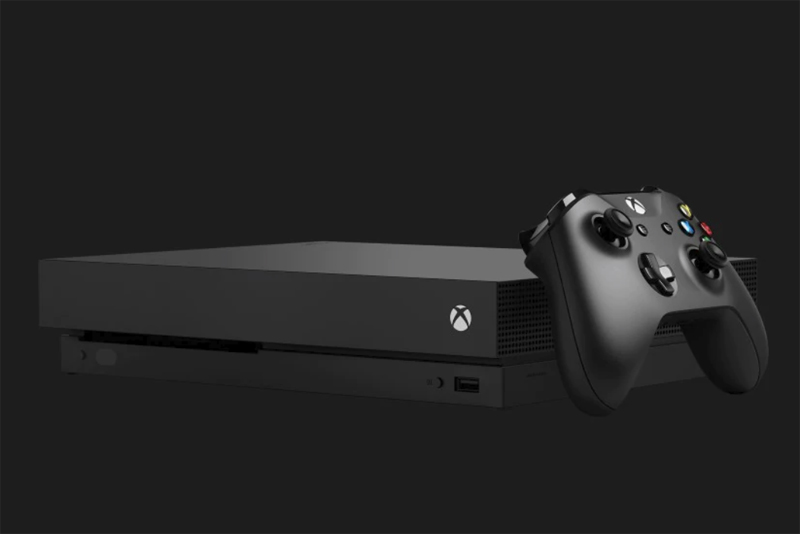 Table Tennis is the classic game of dorm rooms and cellars. Rockstar - famous for its Grand Theft Auto series - has brought this tame game of white balls to the XBox 360.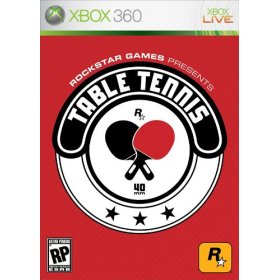 First, the basics. You get a practice mode, a one-shot exhibition game (best 2 out of 3) and then a tournament series. In practice you learn all the basics, of course, and I highly recommend you go through this. Make sure you can get a perfect score in each test before you try a human. Then go on to an exhibition, to try your luck in short sets. You'll learn how to read the color of an opponent's ball, to see if it's a top, bottom, left or right spin. If you match your hit to the ball spin, you do much better.
Finally it's time for the tournament. Tournaments are relatively short - just 4 or 5 games of a few matches each, and then it's over. End of game. You start anew.
Yes, you unlock jerseys, players and boards, but there really is no long term fun here. You can't build a character up, and work on her career. I'm not that thrilled about new jerseys - I want to learn new skills, to build up my stats. The color-matching is fun at first, but it seems that there should be more finesse available besides just 'hard' and 'soft'.
Gameplay might be really frustrating for people who are good at "real" table tennis - I've certainly heard this from tennis table players I've gotten to play the game. The reactions are very sluggish. But for "gamers" like me, it's not about realism, as much as learning what works in the game. In this case, it's about deciding on a move by the time the ball is at the net. If you wait too long, your character is unable to move for the ball. If you're off balance, you are sure to fail. If you don't match the spin, you're also pretty sure to fail even if it looks like you SHOULD get the ball. So it's all about set-up. If you're in the right place, and hit the right spin, it goes smoothly. It's like a visual matching game more than a table tennis match. So when you get into that rhythm, it doesn't seem sluggish at all. It's timing of a different sort, you're timing it to when the ball releases from your opponent.
The graphics are really very pretty - the detail in the stands is quite impressive. However, in a way it's wasted. When the ball is zooming at 500 mph, you don't see anything else. It's just you, the ball, and maybe your opponent's paddle. That might be just as well, because the opponents looked a bit like plastic skin dolls. They had nice details, but very plasticky skin.
The sounds are very basic. Gnip. Gnop. Crowd cheer. Angry retort from your opponent when you crush him.
Which brings me to the part of the game that really bothered me - and the main reason I didn't feel like playing this for long periods of time. The whole game exudes anger. Either your character is furious at herself (or I suppose himself) for missing a shot or doing something silly - or your opponent is stomping around in front of you growling. There's never a happy moment in this game. You're angry, they're angry. If your opponent is winning, he is taunting you with obnoxious moves. I suppose you deserve it, because when YOU are winning you start taunting your opponent with hand gestures and sneers.
I'm playing games because I am worn down by work and need a break and relaxation. When I play real table tennis with my friends, it's a way to release some steam, have fun, and relax. It's not to get snarled at!
So while I quickly got the hang of playing - and was winning readily where my table tennis playing friends were losing - I didn't have any *incentive* to keep playing once I was set with my testing for the review. There are plenty of games I can play that feel very rewarding as I progress. In this game there's no progress - and there's a lot of angry feeling.
Buy Table Tennis XBox 360 from Amazon.com


Related Articles
Editor's Picks Articles
Top Ten Articles
Previous Features
Site Map



Follow @lisavideogames
Tweet





Content copyright © 2023 by Lisa Shea. All rights reserved.
This content was written by Lisa Shea. If you wish to use this content in any manner, you need written permission. Contact Lisa Shea for details.