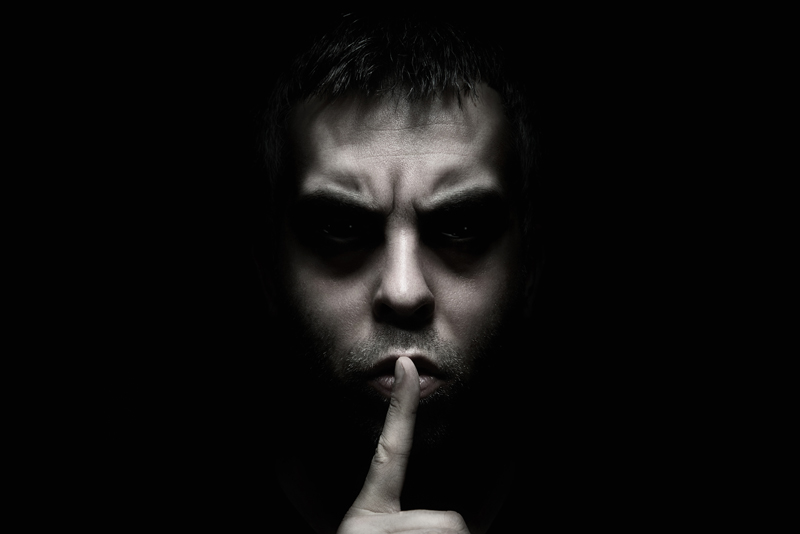 With the jack-o-lanterns now a-rotting into an unidentifiable and smelly mass or orange liquid puss, the red and green lights of Christmas yet-to-come twinkle on the proverbial horizon. Some might say that horror has no place in the hope-filled Christmas season; that it should be wrapped away in tidy little orange and black bundles until stores decide to unsheathe their commercial Halloween goodies upon us next July. The real horror fan, however, recognizes Christmas for the horrific inspirations it provides: lessons on greed, poverty, and the evil taints of commercialism.

While Christmas has traditionally celebrated the Christian concept of the coming of Jesus and the hopes that are associated with the miraculous birth, the history of Yule as a late-December celebration of the winter solstice dates well into pre-Christian times. When the two holidays were combined in an attempt to diffuse pagan influence by those in religious power, many of the traditions of the old meshed with and into those of the new.

Robert Devereaux takes this idea about seventeen steps further with his holiday-themed Santa Steps Out. Published in 2000 by Leisure books, the dark fantasy, horror, humorous novel takes the mythology surrounding Santa Claus to its darkest levels, and, in the process, reveals the pagan aspects behind the world's greatest "jolly old elf." Devereaux's Santa, once awakened to his true self, makes any nymphomaniac blush; his couplings with the tooth fairy are at once legendary and demented.

Devereaux seems to write with a no-holds abandon of anything thought to be sacred about Santa, his elves, or any of the iconic creatures that many traditionally associate with the holidays (the Easter Bunny's tale may be the most tragic). The author has no problem imagining the "what if" scenario of Santa being an ancient pagan god who has forgotten his identity but must inevitably succumb to his lustful nature. A chance (or manipulated) meeting with the Tooth Fairy (you don't want to know where she pulls those shiny coins from) rekindles an epic sexual connection between the two. What ensues is a magical, twisted, and often hysterical romp that nearly devastates the accepted holiday order of things.

SANTA STEPS OUT is entertaining and fun. While not straight out horror, there are horrific elements in Devereaux's tale. The story moves at a lightning, sometimes break-neck speed, slowed only by the author's detailed imagery of Santa's sexual exploits. The story itself sometimes unfolds too quickly, spiraling almost uncontrollably in favor of Devereaux's more erotic scenes. At times, the novel's characters lack depth and are seen for what they are; fairy tale characters created for the specific purpose of entertaining and enchanting us. But if a twist on the old holiday tale is what you're after, then Santa Steps Out may help you…er …get your jollies.



Related Articles
Editor's Picks Articles
Top Ten Articles
Previous Features
Site Map





Content copyright © 2022 by Justin D. Davis. All rights reserved.
This content was written by Justin D. Davis. If you wish to use this content in any manner, you need written permission. Contact Justin D. Davis for details.