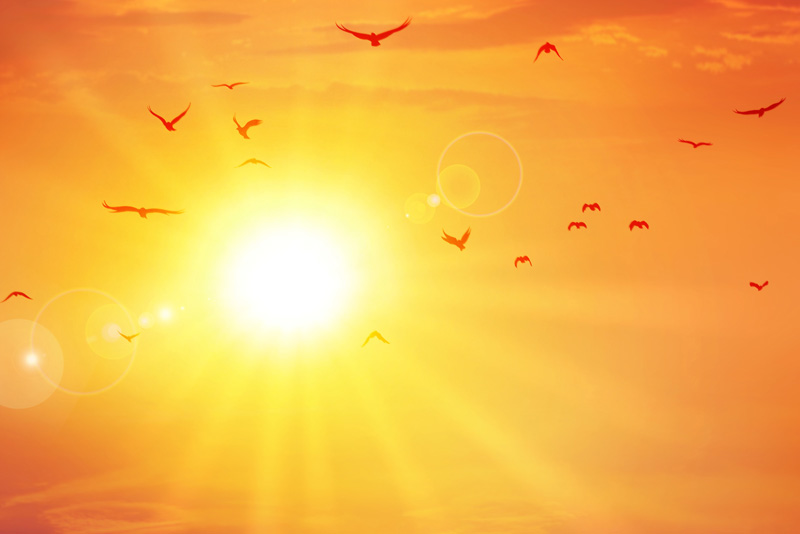 Verses paraphrased
To Mary of Magdalene
Mark 16:9-11
Jesus rose from the dead early on Sunday morning.The first person who saw him was Mary Magdalene, from whom he had cast out seven demons. 10 She went and found the disciples, who were grieving. When she told them that Jesus was alive and that she had seen him, they didn't believe her.
John 20:11-18
Mary was standing outside the tomb crying. She stooped and looked in and she saw two white-robed angels sitting at the head and foot of the place where Jesus' body had been. Why are you crying? they asked her.
They have taken away my Lord, she said, and I don't know where they have put Him.
Jesus was standing there, but she didn't recognize Him. Why are you crying? He asked her. Who are you looking for?
Thinking He was the gardener, she said Sir, if you have taken him away, tell me where you have put him, and I will go and get him.
He spoke her name and she recognized Him immediately.
She exclaimed, Teacher!
Don't hold on to me, Jesus said, for I have yet to ascend to the Father. Go find my brothers and tell them that I am ascending to my Father and your Father, my God and your God.?
Mary Magdalene found the disciples and told them, that she had seen the Lord! Then she gave them His message.
To the other women at the tomb.
Matthew 28:8-10
The women ran from the tomb, being very frightened but also filled with joy, and they rushed to find the disciples to give them the angel's message. Jesus met them on the way. Greetings!
he said. And they ran to Him, held His feet, and worshiped Him. Then Jesus said, Don't be afraid! Go tell my brothers to go to Galilee, and they will see me there.
To Peter
Luke 24:31
The Lord has really risen! Peter saw Him!
To the two travelers
Mark 16:12,13
Afterward he appeared to two men who were walking from Jerusalem into the country. They didn't recognize him at first. But when they realized who he was, they rushed back to tell the others, but no one believed them.
To the eleven disciples
Mark 16:14
Later he appeared to the eleven disciples as they were eating together. He scolded them for their stubborn refusal to believe those who had seen Him after He had risen.
All the disciples
1 Corinthians 5:5
He was seen by Peter, and later by the twelve apostles.
To seven disciples while fishing.
John 21:1-4
Jesus appeared again to the disciples beside the Sea of Galilee. This is how it happened. Several of the disciples were there, Simon Peter, Thomas (nicknamed the Twin), Nathanael from Cana in Galilee, the sons of Zebedee, and two other disciples.
Peter said that he was going fishing.
They all said they would go too. So they went out in the boat, but they didn't catch anything all night.
At dawn the disciples saw Jesus standing on the beach, but in the distance, they couldn't see who he was.
To 500 at one time.
1 Corinthians 15:6
Later He was seen by more than five hundred of his followers all at once, most of whom are still alive, but some have died by now.
To His brother James
1 Corinthians 15:7
Then he was seen by James and later by all the apostles
To those who saw Him ascend into Heaven
Luke 24:44-51
Then He said, When I was with you before, I told you that everything written about me by Moses and the prophets and in the Psalms must come true. Then he opened their minds so that they could understand these Scriptures. And He said, Yes, it was written long ago that the Messiah must suffer and die and rise again from the dead on the third day. By My authority, take this message of repentance to all the nations, beginning in Jerusalem: There is forgiveness of sins for all who turn to Me. You are witnesses of all these things.
And I will send the Holy Spirit, just as my Father promised. But stay here in the city until the Holy Spirit comes and fills you with power from heaven.
Then Jesus led them to Bethany, and lifting his hands to heaven, He blessed them. While He was doing this, He left them and was taken up to heaven.


Related Articles
Editor's Picks Articles
Top Ten Articles
Previous Features
Site Map



Follow @LynneChapman
Tweet





Content copyright © 2022 by Lynne Chapman. All rights reserved.
This content was written by Lynne Chapman. If you wish to use this content in any manner, you need written permission. Contact Lynne Chapman for details.