African Cats - Movie Review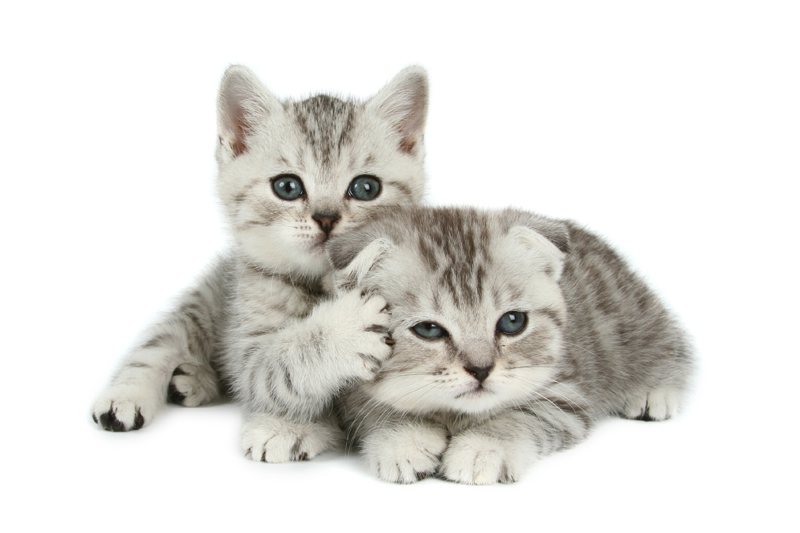 Earth Day marked the opening of Disneynature's latest wildlife documentary
African Cats
. Following the lives of two families of cats struggling to survive on the Kenyan Masai Mara savanna, this engrossing story is largely based around the tale of two mothers - a lioness and a cheetah.
Layla, an aging lioness and member of the River Pride, is determined to keep her female cub, Mara, safe and alive. The River Pride lives under the protection of their king, Fang. Across the river lives another pride of lions, led by Kali. Kali has an advantage that Fang does not - adult sons.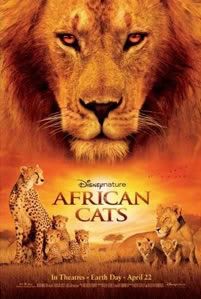 Sita must raise her five cheetah cubs alone. Through trials and life lessons she teaches her young the ways of survival amid the oftentimes harsh world in which they live. I will say Sita is my new heroine. She is strong and brave and puts protecting her cubs above all else. Of course Layla does the same with Mara, but the difference is Sita must do this all alone. That's one difference between these cat families - cheetahs don't live in prides like lions do.
The cinematography throughout this film is astounding. We see amazing panoramic views as well as phenomenal close-ups of an array of wildlife, not only the lions and cheetahs, but also many other animals like: hyenas, elephants, crocodiles, giraffes, zebras, gazelles, aardvarks, wildebeests, and birds. So close are the shots that we see wildebeests with their snouts covered with flies, the young cheetah cubs fur standing erect on their backs, water dripping off many noses after a wilderness rain. Slow motion shots capture such exquisite details as Sita running, her shoulder blades moving up and down with precision as she races across the savanna.
Of course in the wild there are hunts and preys that fall victim to their hunters, but thankfully
African Cats
spared us most of the gory details. Rightly so, this being a G rated film. That said, the film didn't glaze over the the fact that in this harsh land the "circle of life" includes death.
Samuel L. Jackson entertains and educates us as he narrates
African Cats
. He did an excellent job of pulling me into the story and feeling for these amazing cats whose lives are nothing like that of my pampered domestic cats. Well, of course, all young cats - domestic kittens as well as lion or cheetah cubs - engage in a fair amount of play!
I definitely recommend this movie. With its G rating, and very little blood, it is appropriate for the whole family. If you do go, do not leave early! Watch the closing credits. I won't spoil it for you, but it's well worth staying to see them. That's all I shall say.
Also, as I mention in my
African Cats - Movie Preview
article, if you see the film opening week - and yes, you still have a couple days - you can help save the savanna. Disneynature will contribute $0.20 per ticket to the African Wildlife Foundation, with a minimum of $100,000 pledged to the program, for all sales during opening week.
Additionally, Walt Disney Records will be donating 20% of the proceeds collected from the sale of Jordin Sparks' single "The World I Knew" from now until April 12, 2012, to the African Wildlife Foundation.
The World I Knew (From Disneynature African Cats) -- Buy from Amazon
To learn more about the film and view the trailer, as well as other short videos, visit the official website at: https://disney.go.com/disneynature/africancats.


To learn more about the African Wildlife Foundation, visit: https://awf.org.
© Melissa Knoblett-Aman
You Should Also Read:
Disneynature's African Cats - Movie Preview


Related Articles
Editor's Picks Articles
Top Ten Articles
Previous Features
Site Map





Content copyright © 2022 by Melissa Knoblett-Aman. All rights reserved.
This content was written by Melissa Knoblett-Aman. If you wish to use this content in any manner, you need written permission. Contact Melissa Knoblett-Aman for details.