Wine - Drinking Quotations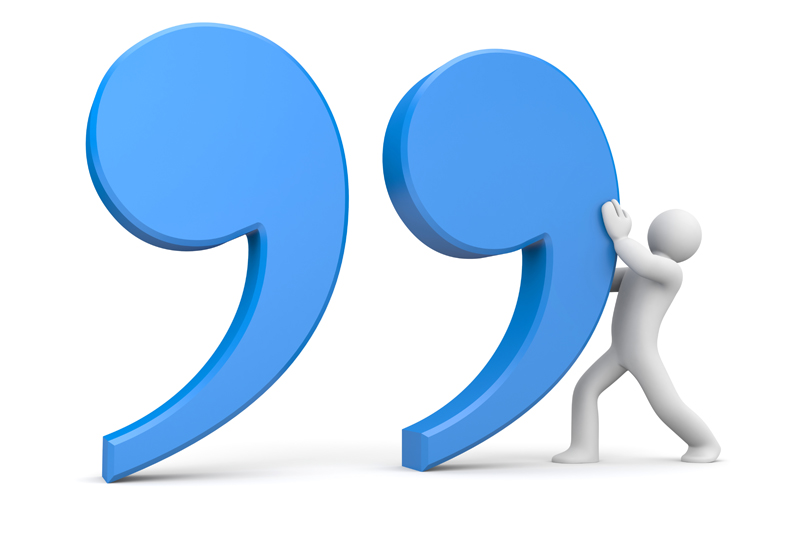 "Bronze is the mirror of the form; wine, of the heart."
-- Æschylus (525-456 BC)Greek tragic dramatist
"One that hath wine as a chain about his wits, such a one lives no life at all."
-- Alcaeus (fl. 611-580 BC)Greek poet, satirist
"Forsake not an old friend, for the new is not comparable unto him. A new friend is as new wine: when it is old thou shalt drink it with pleasure."
-- Bible (15th-16th century)(First known English translation from the Latin)
"He shall separate himself from wine and strong drink, and shall drink no vinegar of wine, or vinegar of strong drink, neither shall he drink any liquor of grapes, nor eat moist grapes, or dried."
-- Numbers 6:3 Bible: Hebrew (15th-16th century) (First known English translation from the Latin)
"Tomatoes and oregano make it Italian; wine and tarragon make it French. Sour cream makes it Russian; lemon and cinnamon make it Greek. Soy sauce makes it Chinese; garlic makes it good."
-- Alice May Brock
"There are days when solitude is a heady wine that intoxicates you with freedom, others when it is a bitter tonic, and still others when it is a poison that makes you beat your head against the wall."
-- Sidonie Gabrielle Colette (1873-1954)French author, novelist, "Earthly Paradise"
"Of course I don't always enjoy being a mother. At those times my husband and I hole up somewhere in the wine country, eat, drink, make mad love and pretend we were born sterile and raise poodles."
-- Dorothy DeBolt

"Love, with very young people, is a heartless business. We drink at that age from thirst, or to get drunk; it is only later in life that we occupy ourselves with the individuality of our wine."
-- Emily Elizabeth Dickinson (1830-86)American poet
"Love, with very young people, is a heartless business. We drink at that age from thirst, or to get drunk; it is only later in life that we occupy ourselves with the individuality of our wine."
-- Isak Dinesen (1885-1962)[Baroness Karen Blixen] Danish writer
"My friends and my road-fellows, pity the nation that is full of beliefs and empty of religion. "Pity the nation that wears a cloth it does not weave, eats a bread it does not harvest, and drinks a wine that flows not from its own winepress. "Pity the nation that acclaims the bully as hero, and that deems the glittering conqueror bountiful. "Pity the nation that raises not its voice save when it walks in a funeral, boasts not except among its ruins, and will rebel not save when its neck is laid between the sword and the block. "Pity the nation whose statesman is a fox, whose philosopher is a juggler, and whose art is the art of patching and mimicking. "Pity the nation that welcomes its new ruler with trumpetings, and farewells him with hootings, only to welcome another with trumpetings again. "Pity the nation divided into fragments, each fragment deeming itself a nation."
-- Kahlil Gibran (1883-1931)Syrian-born American mystic poet, painter, "The Prophet"
"Come, for the House of Hope is built on sand: bring wine, for the fabric of life is as weak as the wind."
-- Wilfred Wilson Gibson
"What is Jordan that I should wash in it? What is the preaching that I should attend on it, while I hear nothing but what I knew before? What are these beggarly elements of water, bread, and wine? Are not these the reasonings of a soul that forgets who appoints the means of grace?"
-- William Gurnall
"Come, for the House of Hope is built on sand: bring wine, for the fabric of life is as weak as the wind."
-- Häfiz
"Drink to me only with thine eyes, And I will pledge with mine; Or leave a kiss but in the cup And I'll not look for wine."
-- Ben Johnson (1573-1637)
"I'm like old wine. They don't bring me out very often, but I'm well preserved."
-- Rose Fitzgerald Kennedy (b. 1890)Family matriarch, mother of John F. and Robert F. Kennedy
"Men are like wine some turn to vinegar, but the best improve with age."
-- Pope John XXIII (1881-1963)Roman Catholic leader, head of the church

"If you see in your wine the reflection of a person not in your range of vision, don't drink it."
-- Chinese Proverb
"Fish, to taste good, must swim three times: in water, in butter, and in wine."
-- Polish Proverb
"If I were to wish for anything, I should not wish for wealth and power, but for the passionate sense of the potential, for the eye which, ever young and ardent, sees the possible. Pleasure disappoints, possibility never. And what wine is so sparkling, what so fragrant, what so intoxicating, as possibility!"
-- Soren Aaby Kierkegaard (1813-55)Danish religious philosopher
"It's a great advantage not to drink among hard-drinking people. You can hold your tongue and, moreover, you can time any little irregularity of your own so that everybody else is so blind that they don't see or care."
-- Francis Scott Key Fitzgerald (1896-1940)American writer
"Find out what whiskey he drinks and send all of my generals a case, if it will get the same results. - in reply to comments about General Grant's drinking problems."
-- Abraham Lincoln (1809-65)16th US President, Republican
"Once a man indulges himself in murder, very soon he comes to think little of robbing; and from robbing he comes next to drinking and sabbath-breaking, and from that to incivility and procrastination."
-- Thamas De Quincey
"Nothing would be more tiresome than eating and drinking if God had not made them a pleasure as well as a necessity."
-- Francois Marie Arouet Voltaire (1694-1778)French philosopher, writer
"No nation is druken where wine is cheap, and none sober where the dearness of wine substitutes ardent spirits as the common beverage."
--Thomas Jefferson
"Wine is the most civilized thing in the world."
--Ernest Hemingway

"My only regret in life is that I did not drink more Champagne."
--John Maynard Keynes
"Gentlemen, in the little moment that remains to us between the crisis and the catastrophe, we may as well drink a glass of Champagne."
--Paul Claudel
"In victory, you deserve champagne, in defeat, you need it."
-- Napoleon
"There are two reasons for drinking wine...when you are thirsty, to cure it; the other, when you are not thirsty, to prevent it... prevention is better than cure."
--Thomas Love Peacock
"Wine improves with age. The older I get, the better I like it."
-- Anonymous
"Wine makes daily living easier, less hurried, with fewer tensions and more tolerance."
--Benjamin Franklin
"God in His goodness sent the grapes, to cheer both great and small; little fools will drink too much, and great fools not at all."
-- Anonymous
"Drink wine, and you will sleep well. Sleep, and you will not sin. Avoid sin, and you will be saved. Ergo, drink wine and be saved."
-- Medieval German saying
"Wine makes a man more pleased with himself; I do not say it makes him more pleasing to others."
-- Samuel Johnson
"Wine can of their wits the wise beguile, Make the sage frolic, and the serious smile."
-- Homer

Still Life With Blooming ...

"When there is plenty of wine, sorrow and worry take wing."
-- Ovid
"Wine is the drink of the gods, milk the drink of babes, tea the drink of women, and water the drink of beasts."
-- John Stuart Blackie
"If penicillin can cure those that are ill, Spanish sherry can bring the dead back to life."
-- Sir Alexander Fleming
"From wine what sudden friendship springs!"
-- John Gay
"Tis pity wine should be so deleterious, For tea and coffee leave us much more serious."
-- Lord Byron
"There is evil in every berry of grape."
-- The Koran
"For a bad night, a mattress of wine."
-- Spanish proverb

Champagne Masse (c. 1920)

"Wine, madam, is God's next best gift to man."
-- Ambrose Bierce
"Come quickly! I am tasting stars!"
-- Dom Perignon (1638-1714) at his first sip of champagne
"I have enjoyed great health at a great age because everyday since I can remember I have consumed a bottle of wine except when I have not felt well. Then I have consumed two bottles."
--A Bishop of Seville
"French wines may be said but to pickle meat in the stomach, but this is the wine that digests, and doth not only breed good blood, but it nutrifieth also, being a glutinous substantial liquor; of this wine, if of any other, may be verified that merry induction: That good wine makes good blood, good blood causeth good humors, good humors cause good thoughts, good thoughts bring forth good works, good works carry a man to heaven, ergo, good wine carrieth a man to heaven."
-- British writer James Howell (1634)
"In Europe we thought of wine as something as healthy and normal as food and also a great giver of happiness and well being and delight. Drinking wine was not a snobbism nor a sign of sophistication nor a cult; it was as natural as eating and to me as necessary."
-- Ernest Hemingway
"We hear of the conversion of water into wine at the marriage in Cana as of a miracle. But this conversion is, through the goodness of God, made every day before our eyes. Behold the rain which descends from heaven upon our vineyards, and which incorporates itself with the grapes, to be changed into wine; a constant proof that God loves us, and loves to see us happy."
-- Benjamin Franklin
"God made only water, but man made wine."
-- Victor Hugo
"Wine is a living liquid containing no preservatives. Its life cycle comprises youth, maturity, old age, and death. When not treated with reasonable respect it will sicken and die."
-- Julia Child
"Give strong drink unto him that is ready to perish, and wine unto those that be of heavy hearts. Let him drink, and forget his poverty, and remember his misery no more."
-- Proverbs 31:6-7:

"Come, come, good wine is a good familiar creature if it be well used; exclaim no more against it."
-- William Shakespeare
"In wine there is truth."
-- Pliny The Elder [A.D.23-79]
"Good wine needs neither bush nor preface to make it welcome."
-- Sir Walter Scott
"When [wines] were good they pleased my sense, cheered my spirits, improved my moral and intellectual powers, besides enabling me to confer the same benefits on other people."
-- George Saintsbury
"Wine is made to be drunk as women are made to be loved; profit by the freshness of youth or the splendor of maturity; do not await decrepitude."
-- Theophile Malvezin
"The Spirit of Wine Sang in my glass, and I listened With love to his odorous music, His flushed and magnificent song."
-- William Ernest Henly
"There can be no bargain without wine."
-- Latin saying
"At the shrine of friendship never say die, let the wine of friendship never run dry."
-- Victor Hugo
- $ 300.00
Take the guess work out of gift giving and let family, friends, employees, colleagues and customers choose their own perfect gift of wine!

You Should Also Read:
Free Newsletter
Poetry
Food Quotations


Related Articles
Editor's Picks Articles
Top Ten Articles
Previous Features
Site Map





Content copyright © 2023 by Danielle Hollister. All rights reserved.
This content was written by Danielle Hollister. If you wish to use this content in any manner, you need written permission. Contact Nicole Cardillo for details.