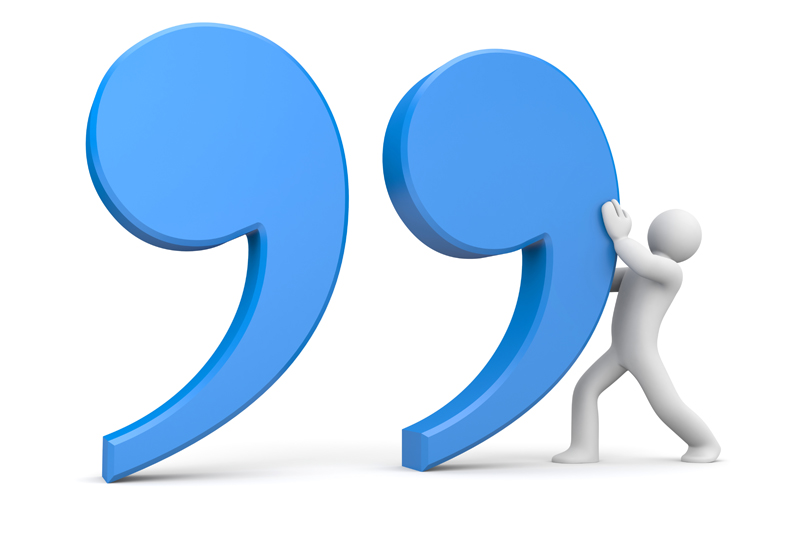 "To read without reflecting, is like eating without digesting."
--Francis Bacon
"Food is our common ground, a universal experience."
--James Beard
"Happy and successful cooking doesn't rely only on know-how; it comes from the heart, makes great demands on the palate and needs enthusiasm and a deep love of food to bring it to life."
--Georges Blanc
"Ham's substantial, ham is fat. Ham is firm and sound. Ham's what God was getting at When He made pigs so round."
--Roy Blount Jr.
"I come from a family where gravy is considered a beverage."
--Erma Bombeck
"I am not a glutton - I am an explorer of food."
--Erma Bombeck
"As with most fine things, chocolate has its season. There is a simple memory aid that you can use to determine whether it is the correct time to order chocolate dishes: any month whose name contains the letter A, E, or U is the proper time for chocolate."
--Sandra Boynton
"There is as much difference between a mackerel and a red mullet as there is between a miller and a bishop."
--Baron Leon Brisse
"Vegetables are a must on a diet. I suggest carrot cake, zucchini bread, and pumpkin pie."
--Jim Davis
"Show me another pleasure like dinner which comes every day and lasts an hour."
--Charles Maurice de Talleyrand
"An old-fashioned vegetable soup, without any enhancement, is a more powerful anti carcinogen than any known medicine."
--James Duke, MD
"You may feel that you have eaten too much...But this pastry is like feathers - it is like snow. It is in fact good for you, a digestive!"
--M.F.K. Fisher
"Eat not to dullness; drink not to elevation."
--Ben Franklin
"It's difficult to think anything but pleasant thoughts while eating a homegrown tomato."
--Lewis Grizzard
"I prefer butter to margarine, because I trust cows more than I trust chemists."
--Joan Dye Gussow
"My mother's menu consisted of two choices: Take it or leave it."
--Buddy Hackett
"I refuse to believe that trading recipes is silly. Tunafish casserole is at least as real as corporate stock."
--Barbara Grizzuti Harrison
"Cooking is like love. It should be entered into with abandon or not at all."
--Harriet Van Horne

"Vegetarianism is harmless enough, though it is apt to fill a man with wind and self-righteousness."
--Sir Robert Hutchinson
"Vegetables are interesting but lack a sense of purpose when unaccompanied by a good cut of meat."
--Fran Lebowitz
"Food is an important part of a balanced diet."
--Fran Lebowitz
"Everything to excess. To enjoy the taste of life, take big bites. Moderation is for monks."
--Lazarus Long
"Happiness: a good bank account, a good cook, and a good digestion."
--Jean Jacques Rousseau
"An onion can make people cry, but there has never been a vegetable invented to make them laugh."
--Will Rogers
"The two biggest sellers in bookstores are the cookbooks and the diet books. The cookbooks tell you how to prepare the food and the diet books tell you how not to eat any of it."
--Andy Rooney

"Red meat is not bad for you. Now blue-green meat, that's bad for you!"
--Tommy Smothers
"Water is the only drink for a wise man."
--Henry David Thoreau
"Ask not what you can do for your country. Ask what's for lunch."
--Orson Welles
"You don't get tired of muffins, but you don't find inspiration in them."
--George Bernard Shaw
"My idea of heaven is eating pate de foie gras to the sound of trumpets."
--Sydney Smith
"You have to eat oatmeal or you'll dry up. Anybody knows that."
--Kay Thompson
"Part of the secret of success in life is to eat what you like and let the food fight it out inside."
--Mark Twain
"Nothing would be more tiresome than eating and drinking if God had not made them a pleasure as well as a necessity."
--Voltaire
"My wife dresses to kill. She cooks the same way."
--Henny Youngman
Essence-Chocolate
You Should Also Read:
Motivational and Inspirational Corner
Wine - Drinking Quotations
Ice Cream Quotations


Related Articles
Editor's Picks Articles
Top Ten Articles
Previous Features
Site Map





Content copyright © 2019 by Danielle Hollister. All rights reserved.
This content was written by Danielle Hollister. If you wish to use this content in any manner, you need written permission. Contact Nicole Cardillo for details.