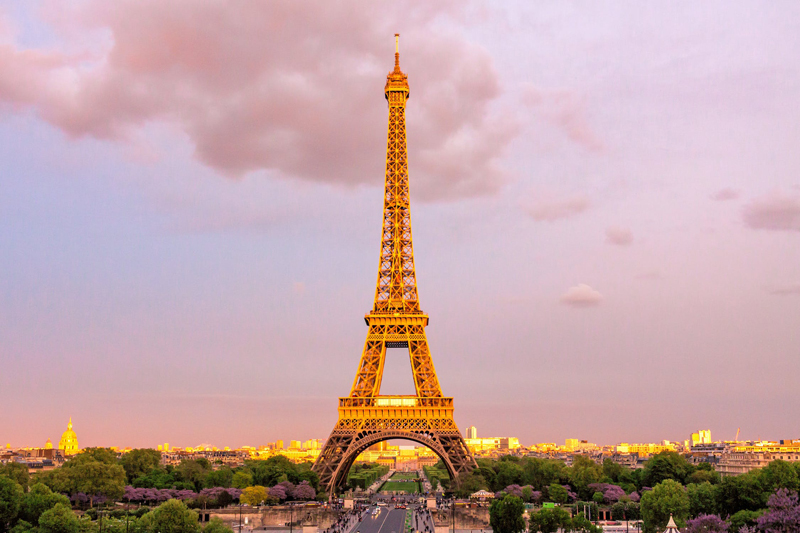 Banded together in 1960 with the signing of a manifesto, the Nouveaux Réalistes, France's emerging avant-garde artists, chose to break away from artistic preconceptions. Separate from the surrealist Dadas, New Realism was in the same vein as the 60's Pop Art movement that rejected mass consumption.

Within the movement there were many characters, each with their own façon of reverie. Christo wrapped things, Deschamps found "ready made" works of art, Tinguely created moving sculptures and self destructive machines, César compressed metal, Sainte-Phalle built conglomerate sculptures, Klein used women as stamps and Tinguely froze time. To each their distinctive signature with destruction and spontaneity interlaced throughout.

Phonetic poetry was the soundtrack. Words were strung together into a web of nonsense, "feminine, chewing gum, merci, garcon." Villeglé's collages of weathered advertisements contributed to by passers-by, the wallpaper. Layer upon layer creating an organic work of art.

Black and white images of action-spectacles flicker. To solicit participation artists left their studios to find materials in the street and spontaneously created art, thus the execution of the performance was of as much or more value than the finished product.

For instance, in March of 1960, Yves Klien assembled a well-dressed audience of men in tuxedos and women in pearls and fur. Once in their places, he cued the orchestra before leading a parade of women to painted their naked bodies blue and press themselves onto canvases. The act of creating these body prints became art, while the paintings left behind were the "ashes" of his art. Choosing only to work in one particular hue, it has become known as Yves Klein blue.

Enter by window into a Dylaby and you stand on the wall amongst the paintings, the ceiling on your side in a world that has tumbled over like a scene from Alice in Wonderland.

Tinguely set machines into the self-destructive motion of a "danse macabre" where keys tap, drums beat, wheels turn and fire is ignited. Only the video footage remains.

Nikki de Saint-Phalle amassed mundane objects like plastic toys and boots into sculpture, hiding cans of spray paint inside before white washing the conglomeration. The work, not finished until shot upon under the public eye, was bathed in red. A violent reaction to the childhood abuse she survived and in stark contrast to the gaiety of her mosaic creatures, she admits, "I shot at canvasses because that allowed me to express the aggressiveness I felt…I liked to see the canvas bleed and die."

Another parlour trick of the Nouveau Realists was the readymade. Decree that an object is art, display it as such, and that is what it becomes. Deschamps rescuing a urinal and showcasing it adorned with his signature is part of what he and I both consider "the biggest artistic fraud of the 20th century."

In agglomerating everyday objects and organizing them into three-dimensional collages, Arman created art from collections of dentures, dolls and watch faces while Spoerri snared scenes. Tables of dirtied dishes and ashtrays of smoked cigarettes were affixed atop red and white checked tablecloths. Legs were removed and the still life hung from the wall "like taking a three-dimensional snapshot," he explained. "Something that you normally see horizontally enters your field of vision. That's the gimmick that made the snare painting extraordinary." Like fossils unearthed at Pompeii his figures are frozen forever in that moment when they were abandoned.

I know of Christo from the stream of orange gateways through central park. He creates new faces for familiar monuments by enshrouding them. Buildings, bridges, and cliff faces exist as skeletal structures to be cloaked in skin. In some cases his projects represent transformation serving as the chrysalis before a butterfly façade is revealed.

Rayasse lent his hand to the movement in the modification and simplification of iconic and contemporary images like a green Odalisque, part of the Pompidou's collection, an alien recreation of Ingres' work.

The artistic fraud continues as these artists remain relevant, their brand of reverie more appealing than the sobriety of today's modern art. Gaze over a few of the pieces that reside in the Centre Pompidou or Nice's MAMAC.

All quotes are taken from the bilingual magazine Artpress2 #4 Les Nouveaux Réalistes.


Related Articles
Editor's Picks Articles
Top Ten Articles
Previous Features
Site Map





Content copyright © 2023 by Melissa Demiguel. All rights reserved.
This content was written by Melissa Demiguel. If you wish to use this content in any manner, you need written permission. Contact Melissa Demiguel for details.