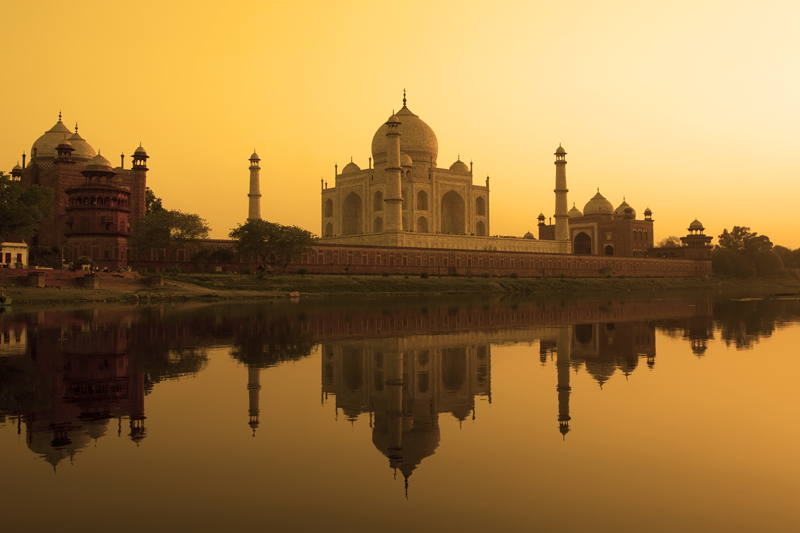 A delicious collection of regional Indian dishes made using a wide variety of shellfish such as shrimp, scallops, clams, mussels or crabs.
***Fusion Specialties


A yummy collection of simple to prepare "Indian inspired" shellfish dishes with a decidedly exotic twist that will surely "wow!" your family & friends :-)
***Goan Specialties


Goa is a serene and tranquil oasis located on the southwest coast of India in the Konkan region. Its cuisine is characterized by the abundance of fresh seafood and succulent coconuts.
Bengali Shellfish Recipes


Two delicious recipes in one post! My tasty Bengali Style Mussels and Bengali Chili Crabs are a yummy seafood treat for the whole family. Bengali cuisine makes the most from the locally fresh & abundant seafood caught directly - right from the Indian Ocean.
Cashew Saffron Shrimp Curry Recipe


This lovely and delicious curry is always a sure fire winner - tender, succulent shrimp simmered gently in a cashew curry with the subtle fragrance & delicate taste of saffron - making this dish simply heavenly. This is a great dish to make when celebrating something special with your family.
Chili Shrimp Recipe


If you love spicy foods with a fiery kick, then this is the perfect dish for you! My delicious Chili Shrimp perfectly balances yummy taste with subtle spicy heat and although this dish is meant to be eaten spicy, feel free to adjust the spice levels to your own personal preference.
Easy Peasy Everyday Shrimp Curry Recipe


Super simple, super fast & super delicious - my Easy Peasy Everyday Shrimp Curry is absolutely perfect for any day of the week. Try making it with your favorite vegetables, paneer or even tofu for a tasty vegetarian version.
Garlicky Dal & Shrimp Curry Recipe


A great dish for true garlic lovers! The health benefits of garlic are numerous, this delicious curry combines tender succulent shrimp with creamy dal simmered together with bold aromatic flavors and spices. But feel free to add as much (or as little) garlic as you wish!
Hariyali Shrimp Tikka Recipe


Vibrant, green & just delicious - my Hariyali Shrimp Tikka is always a crowd pleaser & best of all, super simple to make! The key to this tasty dish lies in its fresh, aromatic green marinade - which takes just minutes to make. Throw the shrimp on a grill, bbq or an indoor grill pan - and voila!
Madras Shrimp Curry Recipe


A beloved Anglo-Indian recipe created by the British during the colonial era, this dish is rich in both history & flavor! This versatile curry can be made with anything but I have made my delicious version using shrimp along with my home made Madras Curry Powder recipe.
Malabari Mussels Recipe


Seafood is an important part of the Indian non-vegetarian diet, especially along Kerala's famous Malabar coastline, which provides an abundance of fresh fish & shellfish. My Malabari Mussels is a wonderful example of traditional Keralan cuisine at its finest; so try making this dish soon :-)
Malvani Shrimp Curry Recipe


The scenic Malvan region, which runs along Maharashtra's southern coast, is famous for their bold & spicy seafood dishes made using special Malvani masala (spice mix). Try my home made Malvani masala powder recipe & a lovely shrimp curry - both characteristic of traditional Malvani coastal cuisine.
Massaman Shrimp Curry Recipe


A delicious curry originally from Southern Thailand but with distinct Indian influences! I have provided both my home made recipe for Massaman Curry Paste and my yummy recipe for Massaman Shrimp Curry. A great recipe for tonight´s dinner!
Mussels Pulusu Recipe


A tasty seafood dish from the South Indian state of Andhra Pradesh. My Mussels Pulusu is always in high demand by seafood lovers, if you like mussels - you're going to just love this dish! This recipe is usually meant to be very spicy, but feel free to adjust the heat levels to suit your palate.
Pan Seared Shrimp with Indian Spices Recipe


A perfectly seared shrimp is truly a work of art and a tasty experience that you can easily enjoy in the comfort of your own kitchen. The key to this dish lies in my home made Rasam Powder spice mix. My Pan Seared Shrimps are simple to make, kid friendly & tasty... try them for dinner tonight :-)
Shrimp Stir Fry Recipe


This quick and easy shrimp dish is kid-friendly and always a family favorite. It's just perfect for entertaining or even as a weeknight meal - the simple combination of tastes, flavors and textures makes this dish a sure fire hit every time. Feel free to add your favorite veggies to the dish.
Shrimp Tikka Kebab Recipe


Kebabs are a fun & healthy way of eating just about anything! They are also just perfect for summer grilling with family & friends. My delicious & easy Shrimp Tikka Kebab recipe combines tender, succulent shrimp with flavorful Indian spices. For a yummy vegetarian version, simply use paneer.
Shrimp Tikka Masala Recipe


Usually made using chicken, tikka masala is one of the most popular Indian curry recipes eaten today. My delicious & easy to prepare Shrimp Tikka Masala uses shrimp instead & cooks up in a snap. This dish is great for entertaining & is also kid-friendly. Make it for your friends & family tonight!
Spicy Soft Shell Crabs Recipe


Soft shell crabs are a delicious seasonal item & my Spicy Soft Shell Crab recipe is a wonderful way to enjoy this tasty delicacy. Don't be intimidated by these - they are easy to clean & cook up in a snap. They can be sauteed, pan fried, grilled or even deep fried depending upon your mood.
Talela Shrimp Recipe


In my mother-tongue, Marathi, the word "talela" means fried. My quick & easy pan-fried shrimp is a wonderful combination of delicious flavors & bold spices. This particular dish has been a huge family favorite for many years now. If you love shrimp, then you must definitely try this dish!
Tamarind Glazed Shrimp Recipe


Tamarind has a unique sweet & sour flavor that's really quite lovely! If you have never tried tamarind before, I highly urge you to try my delicious & easy to prepare Tamarind Glazed Shrimp recipe - it's simply heavenly, your family & friends will be thanking you for this dish.
Tandoori Scallops Recipe


Lovely tender scallops, grilled or broiled to perfection - Tandoori style, makes this dish deliciously unique! Use my home made recipe for Tandoori Masala (spice powder) to get an authentic taste & flavor of India right in your kitchen! No passport or travel visa required :-)
Tandoori Shrimp Recipe


The key to good tandoori recipes lies in the tandoori marinade - the key to good tandoori marinade lies in my home made Tandoori Masala (spice mix). My healthy & delicious Tandoori Shrimp recipe is a big hit with family & friends, definitely make extra because these tasty shrimp tend to go fast!
Editor's Picks Articles
Top Ten Articles
Previous Features
Site Map
Follow @SadhanaGinde
Tweet
Content copyright © 2018 by . All rights reserved.
This content was written by . If you wish to use this content in any manner, you need written permission.
Contact Sadhana Ginde for details.