About the BellaOnline Wellness Editor
Leah R. Patterson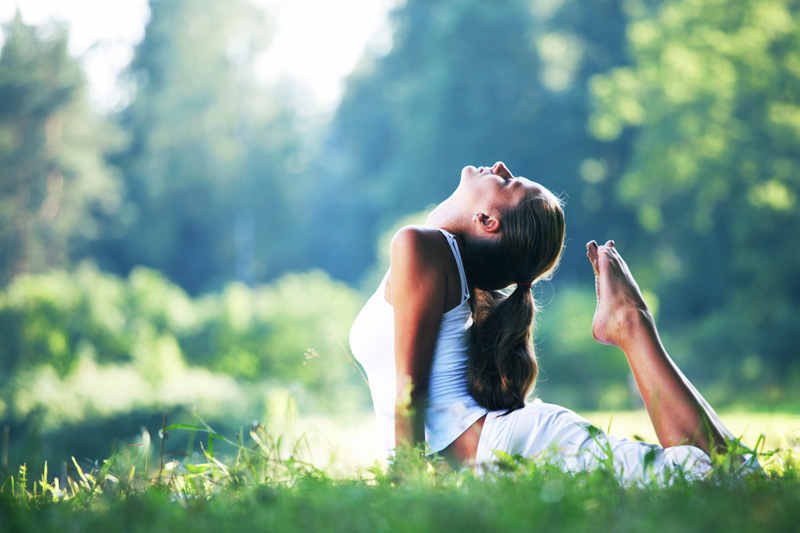 Hello All and welcome! Since my youth, I have always been interested in health and wellness. I was the child that wanted to be the doctor when she grew up! Instead of the pre-med route though, I chose the path of research and graduated from college with a bachelor´s degree in chemical engineering and the desire to study the pathology of disease.
Through many experiences, the naiveté of my youth blossomed into the budding maturity of my adult years. I began to understand disease in a holistic framework. I explored the connections between the mind, body, and spirit and began coupling that with what I learned of the gentle yet persistent healing qualities of "the Old Ways", the ways of the medicine women and men, the shamans, the ones close to the earth and close to the true nature of existence. I saw the truth of these ways and thus my journey commenced into the world of holistic healing and more than that, living holistically.
I have developed many tools with which to foster holistic living within myself and others. In particular, two have helped me the most. I am an herbalist of the
Wise Woman Tradition
, working with the plants in a way that invigorates yours and their spirit so the best healing can take place. I am also a tarot reader and with my readings, I´ve learned to see more clearly the true roots of "dis-ease" when they reach into the mental and spiritual planes.
In all my teachings, writings, and relations with others, I try to impart this knowledge and wisdom as I understand and integrate it within myself. I´ve striven to make this information practical, relevant, and "relatable". Throughout Chicago, I taught classes in herbal medicine and natural beauty care to a wide variety of audiences. Through Soulistic Sanctuary, the holistic health non-profit I established, I reached out specifically to low-income and minority communities. Through Soul Revival, I reached out to all communities with the information and knowledge I have to share. BellaOnline is a wonderful way to continue to do this!
I've come to recognize holistic living as actively seeking and achieving a sense of Wellness within the various aspects of your life. Combining these brings about a joyful, buoyant peace that can barely be described in words. You just know it when you feel it! You can look to my pages to help you achieve that sense of wellness: to help you define it, seek it, maintain it, and grow it. This wonderful journey begins right now!
I do offer tarot readings to the public so if you are interested, you can feel free to email me directly!
To find out more about what I´ve been up to lately either in the world of dance or the world of mineral makeup artistry and holistic aesthetics, stop by either one of my sites:
Transformation & Wellness Mentor
and
MOVE Makeup - for active & empowered women
!
If you know of a great link that would make a fabulous addition to this site, please do email me with the information to be considered for posting.
If you'd like to see a feature article on a specific topic, definitely let me know this as well, as I am always open to suggestions!
Peace and Good Vibes,
Leah
Submit a Comment - Suggestion - Request to this Editor
NOTE: If you want a response, please make sure to include your email address so we can write back. Also, make sure that any anti-spam blockers you have are set up to allow mail from bellaonline.com! Otherwise our response won't be able to get to you.
Editor's Picks Articles
Top Ten Articles
Previous Features
Site Map
Follow @etniqminerals
Tweet
Content copyright © 2018 by . All rights reserved.
This content was written by . If you wish to use this content in any manner, you need written permission.
Contact Leah R. Patterson for details.