What Your Dog Breed Says About You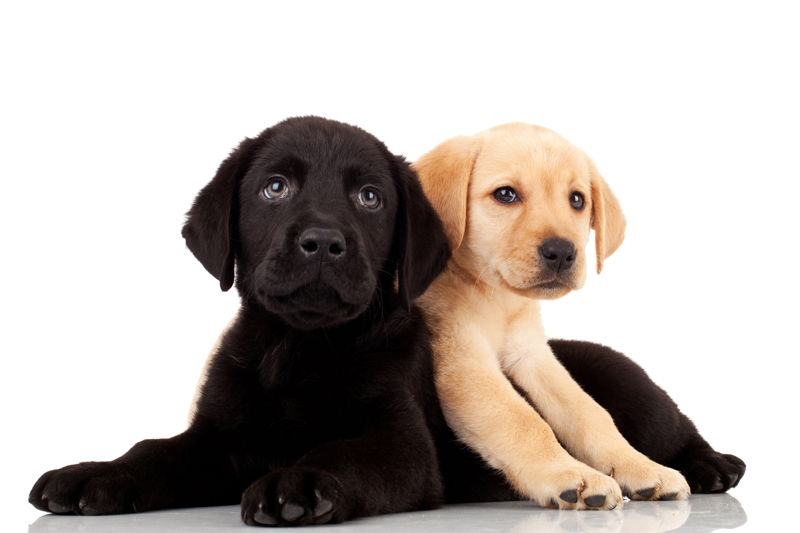 Do you remember the commercial where it shows the owner and their dog and how they almost look alike? This got me to thinking about the type of breed we have and what they say about us. Whether you tend to choose big or little dogs or even certain breeds, each one says something about their owners and their personalities. You might be surprised at what your choice reveals about you!
Even how you make your choice says a lot, purebred or mixed (more easy going and willing to accept imperfections than purebred owners), young or old…whether you buy impulsively (from a pet store) or methodically (doing your research on best breeders, best breed choices, etc.) or with compassion (rescuing) can reveal a great deal about you and your personality.
Heinz 57 owners are unprejudiced, and happy-go-lucky. They enjoy coasting along and riding the wave of life over following strict and rigid plans. They don't sweat the small stuff and keep their eye on the bigger picture. In their spare time, mutt owners are often seen volunteering at or spending time with their diverse group of friends.
Do you let your furbaby have the run of the house? Do you let him/her sleep with you on your bed? Then you are likely to be soft-hearted and think of your pet as a member of the family. If the dog is kept outside or in a kennel, then they are considered a possession and this person may lack empathy.
Do we have preconceived notions to people and their choice of pets? After all, we would expect to see a 250lb biker with a Rottweiler or a glamour girl with a little dog dressed up and tucked under her arm. However, would you expect it to be reversed? Everything we choose, from the dog, breed, food, training and grooming is revealing something about you – good or bad.
Here are only some of the many dog breeds and their corresponding character traits, have fun and see if any of these apply to you!
Dachshunds (we have had this breed for 20+ years) are obstinate and fearless (to the point of putting themselves in danger). Owners of dachshunds tend to have tunnel vision, don't give up until they get what they want and are avid gardeners.
People, who own bulldogs don't take life seriously, love to laugh, are well-organized, sentimental and are hopeless romantics.
Terrier owners are like their dogs - energetic, playful, feisty, brave, and competitive. They are extremely talkative with a good sense of humor.
Labs and golden retrievers owners are friendly, good-natured, easy going and carefree, just like the breed itself. These people are social butterflies and make friends easily.
Beagles are inquisitive and loyal. Their owners tend to be open to new experiences, inquisitive, make friends and bring laughter and joy to everyone around them.
Boxers display high amounts of energy as do their owners, who live life to the fullest and are generally happy. Boxer owners are busy, love life, and quickly welcome strangers.
Cocker Spaniels owners are charming and trustworthy and like their pets are sweet, considerate, and kind.
If you are shy around strangers but warm up once you get to know them, then German shepherds should be your choice. German shepherds owners would do anything just like their dogs are protective of those that they love.
Rottweilers command a certain amount of respect and are considered to be a courageous breed. People that have these as pets are confident, dependable and faithful to their friends and loved ones.
People who live with pugs are happy and have a enthusiasm for living and enjoy the finer things like a good day at the spa.
Do you enjoy outdoor sports? Then if you like football, basketball, skiing, snowboarding, you will love a Siberian husky. They are strong willed but lovable and welcome strangers.
If you give 100% to everything you do, are good-hearted, responsible, work hard and enjoy relaxing after a hard day, then a Great Dane is right up your alley.
Pit bulls have been given a bad rap, but they have such a strong desire to please and will do anything for their family and friends, just like their owners. They always look out for the ones they love and make the best baby sitters in the world!
Please always do your research and consult with your veterinarian before taking any home remedies or supplements or following any treatment suggested on this page. Only your health care provide/veterinarian can provide you with advice on what is safe and effective for your unique needs or to diagnose your particular medical issue.


Related Articles
Editor's Picks Articles
Top Ten Articles
Previous Features
Site Map





Content copyright © 2022 by Bettina Thomas-Smith. All rights reserved.
This content was written by Bettina Thomas-Smith. If you wish to use this content in any manner, you need written permission. Contact Bettina Thomas-Smith for details.